In Europe, we've recently seen the launch of two fully automated next-generation MRFs on an industrial scale. Remeo in Finland has built the largest fully robotized MRF of its kind, sorting bulky C&D waste with robots at up to 24 000 picks per hour. In Switzerland, the Eberhard Group is recovering valuable high-purity secondary materials from mixed C&D waste with multiple heavy-duty robots and turning them into a new circular building material.
Other operators are taking the fast lane to AI-based sorting and opting for an unmanned robotic sorting station that runs independently from all other operations – making it quick to install and flexible to use. Here are the key benefits for operators:
1. Sort multiple high-quality recyclables from bulky C&D type waste on the spot
The reason why AI-powered robots offer the best solution for waste sorting is that they can recognize, sort, and recover multiple high-purity materials autonomously and with up to 99% purity. Think of different qualities of wood, metals, stone, and plastics – all in one go. The key feature of these smart robots is that they aren't only sorting but also scanning waste. This results in a constant flow of data on the waste composition and a deeper understanding of waste. Modern MRF operators can then use this data to take in more recyclables and discover new, even unexpected materials on top of their usual sorting targets.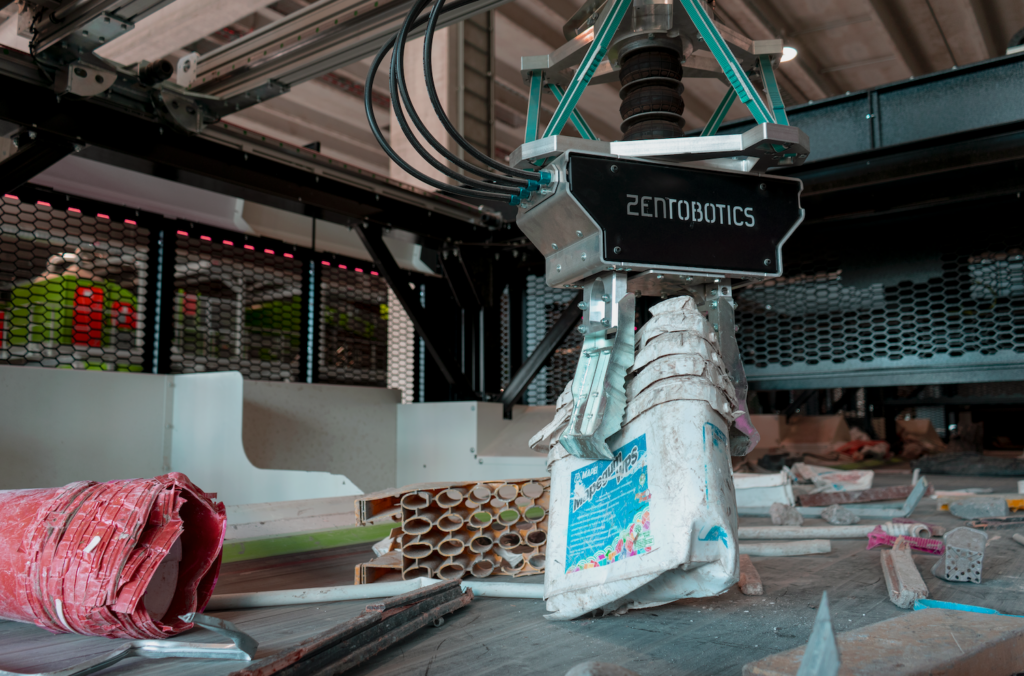 2. Extend sorting capacity and efficiency with autonomous operations
Automation boosts efficiency and profitability. This is because waste sorting robots offer the quickest and most accurate way to pick desired materials out of waste streams and can operate even 24/7. Before robots come into play, the material first goes through a simple screening step where fines and foils are sorted out. The material is then loaded into a feeding bunker where the material flows evenly and is autonomously dosed to the robots. The AI-powered robots work independently, emptying the bunker throughout the day and night.
Introducing robotic sorting to replace or complement manual processes also has an important impact on the facility's safety. Smart robots like the ZenRobotics Heavy Picker can pick waste that weighs up to 30 kilograms up to 24/7 without breaks – which would be neither safe nor feasible for humans. This allows employees to move to higher-value work while also cutting facility downtime.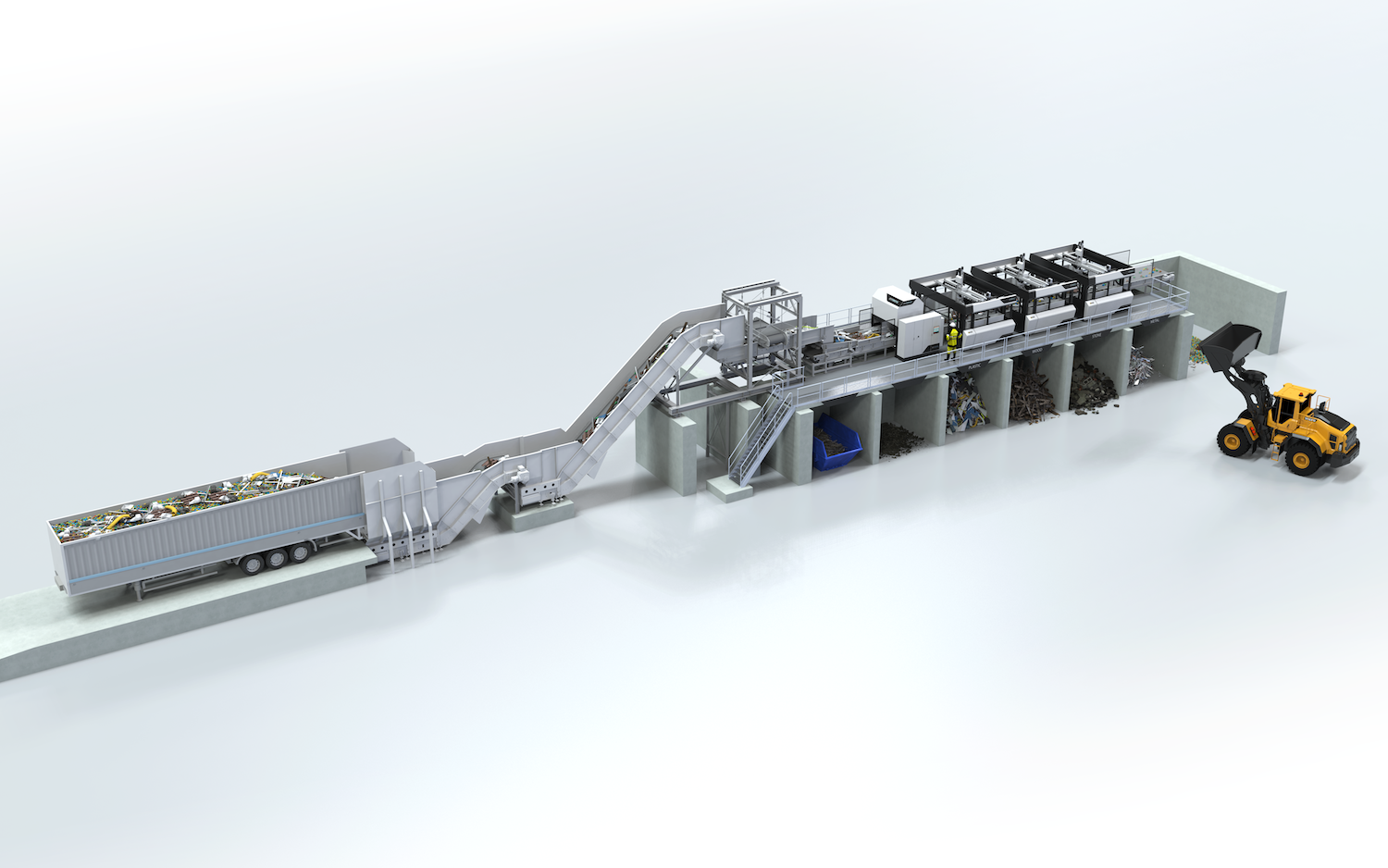 3. Flexible use and easy installation
Upgrading recycling operations with AI-powered robots make a facility smarter – but operating the robot thankfully doesn't require special skills. The robots are trainable by operators themselves, making it easy to adjust sorting results as desired and adapt to changes in waste. With remote access and online diagnostics, operators can study their waste composition and feeding quality – and make changes to recovery, throughput, and purity to match their production targets.
An autonomous robotic sorting station can be set up independently from all other operations, requiring only some space on site. This makes it easy to get the full benefits of an AI-powered robot without major facility investments, complex plant designs, or huge civil works. Thanks to the flexibility and sorting capacity of the robot, it does not require heavy volumes for profitable operation either, making it possible for facilities with small to mid-sized waste streams to achieve economies of scale efficiently.
Take it from other operators – and see robots in live action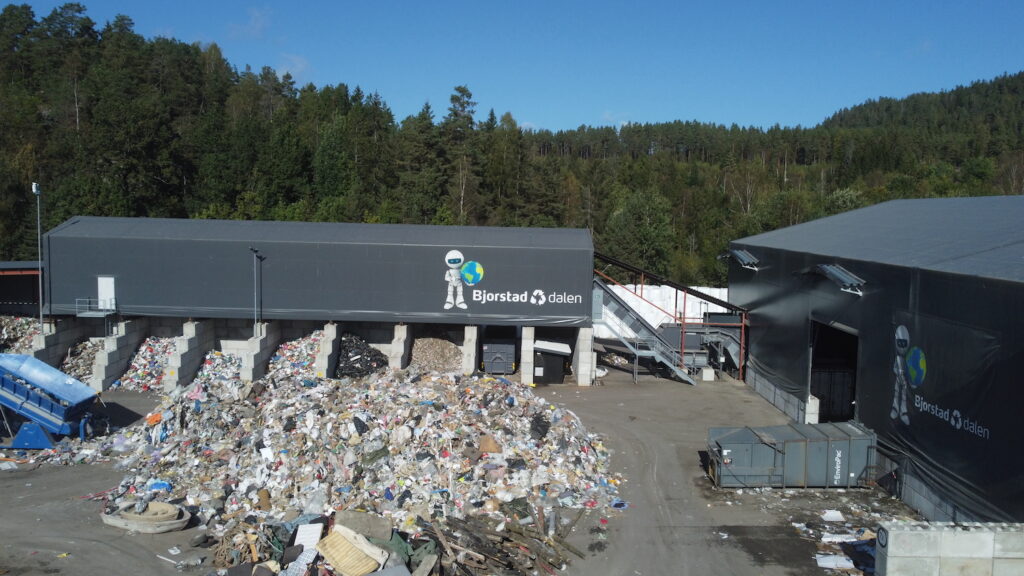 Fully automated and robotized MRFs are fast becoming a new standard and an integral part of the recycling industry. Frontrunning operators are benefitting from their headstart already today – just take it from operators like Carl F and Lundstams from Sweden and Bjorstaddalen from Norway where the boost in sorting efficiency has led to major cost savings and helped sell more high-value recyclables to downstream buyers.
If you're considering AI-based sorting for your facility, there are multiple sites across Europe and globally where you can see robots in full action. You can get in touch with ZenRobotics to find out the nearest one to you.