Recovering valuable metal concentrates from various composites and industrial waste is a challenge. Users have been achieving good results with the BHS rotor impact mill of type RPMX for many years, especially when utilizing it for fine processing. The machine is a high-performance crusher with a one-of-a-kind impeller rotor that, combined with a toothed anvil ring, processes the feed material with remarkable intensity. The rotor impact mill can process a wide variety of metalliferous residues, including materials such as stainless steel and cable strands, which were previously considered problematic.
Reinvisioned hammer design
BHS has further optimized the stable, horseshoe-shaped hammers while increasing their strength at the same time – setting them apart from the machine's previous design. "The results and findings of a wide variety of tests conducted over the past few years have been incorporated into the new design," says Manuel Huber, who is in charge of designing the machine at BHS-Sonthofen. "We studied how geometric changes to the hammers affect the output. Our tests show that making the front of the hammers wider makes the processes for disaggregating and shaping the respective material run much better, which significantly increases the output quality," Huber explains further.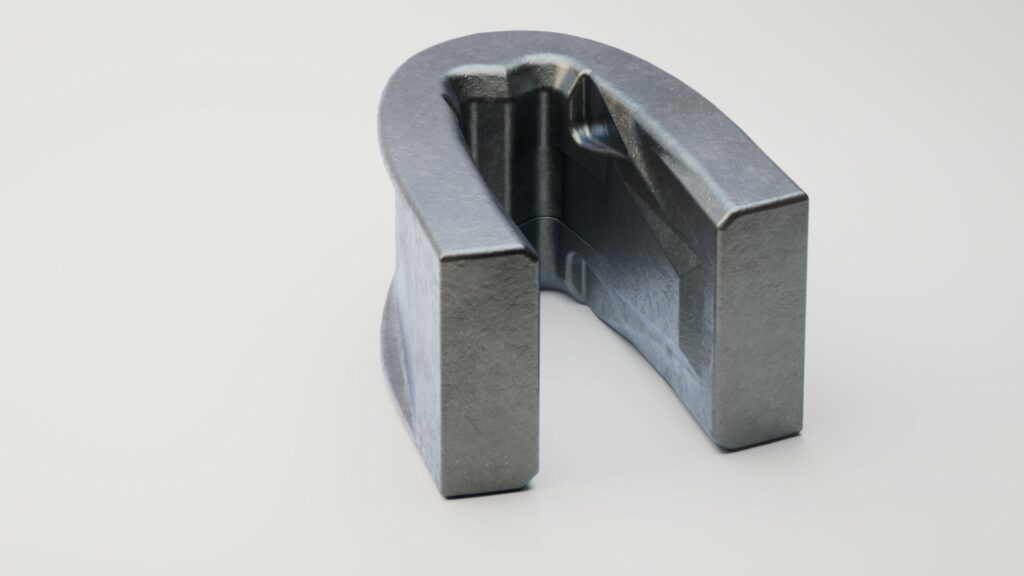 Customers, therefore, benefit from even better output quality and less wear at the same time. When processing critical material, this increased output quality translates to better throughput performance, as the number of times the material must be passed through the machine can be reduced.
New concept ensures effective maintenance
In conjunction with the more stable, robust hammer design, the new maintenance concept ensures customers a higher degree of machine availability and easier, more effective maintenance. "A special tool for dislodging the hammers, known as a mandrel, was integrated into the design to facilitate the replacement of cast-iron percussion hammers that are stuck in place. We also integrated a load hook to aid the replacement process. In contrast to the previous method, the new load hook can be hooked into the hammer to easily lift it out or set it in place using a crane. Now, personnel no longer have to expend extra energy lifting the hammer – which reduces the physical strain on employees," said Huber.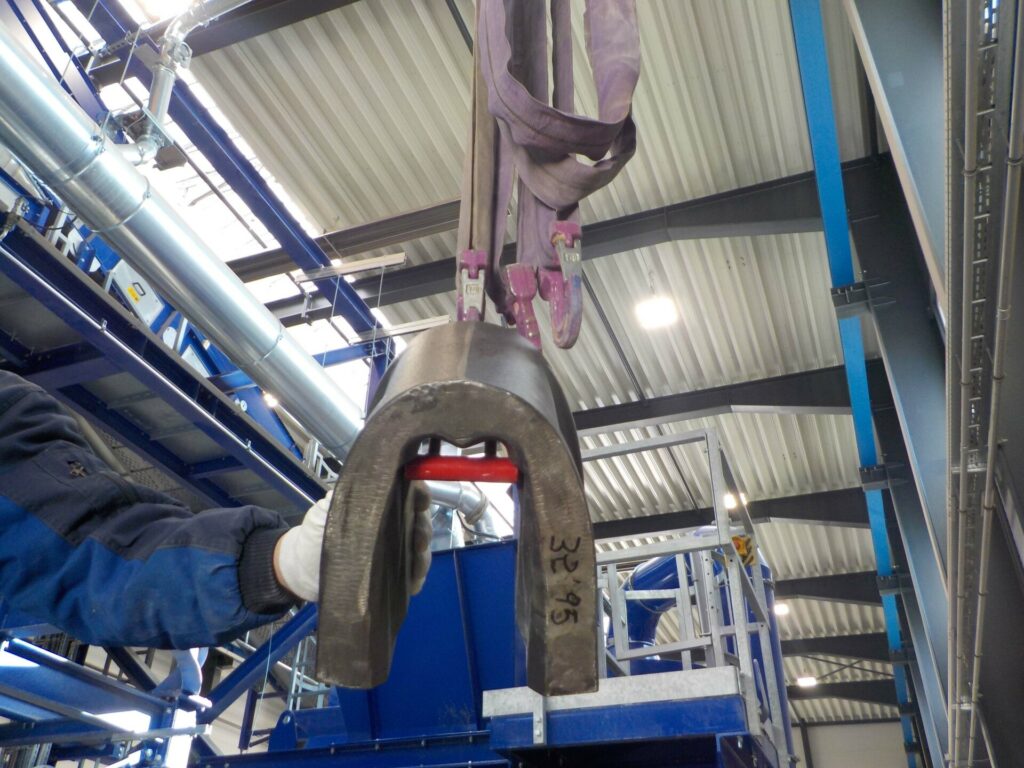 With its new design and maintenance concept, the durable BHS rotor impact mill offers customers investment security and ideal conditions for the secondary crushing and fine processing of metalliferous fractions. The BHS-Sonthofen rotor impact mill sets a new precedent in the recycling industry. As a technology leader for the recycling of metalliferous composites, the company has the ability to use tests to map various processes in its Test Center on a production scale and individually adapt them to respective customer requirements.