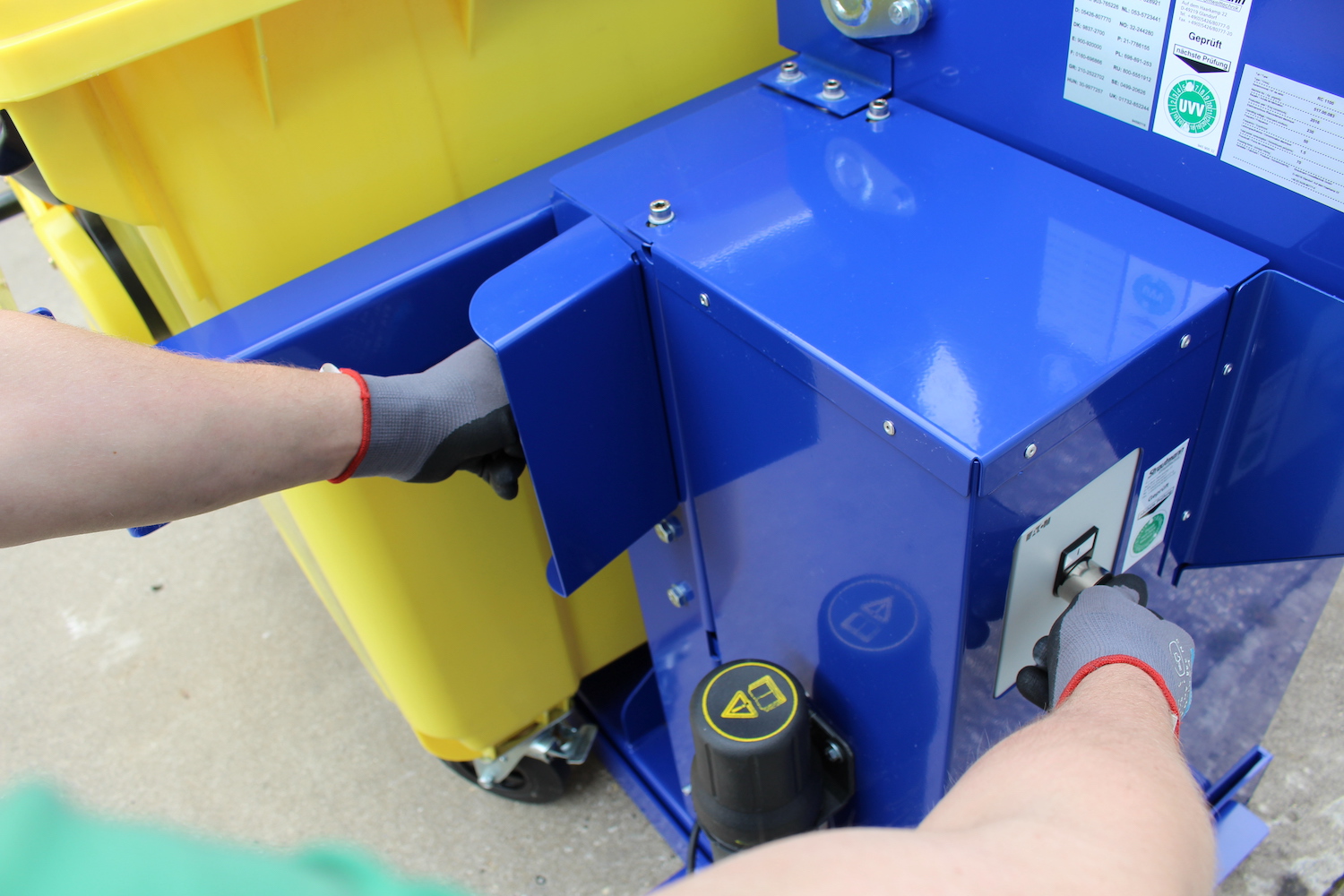 Who does not know this view? Waste bins and roll containers completely overcrowded and manual pressing seem wasted.
For this area of ​​application, the residual waste presses made by Strautmann are predestined. Whether in the catering, the hotel industry in airline catering, or in public institutions such as hospitals and schools, the field of application of the Strautmann residual waste presses is large. Economic and ergonomic disposal for employees is more in demand today than ever before.
With the MT 240, RC 660/770, and RC 1100, disposal containers with a capacity of 240l to 1100l are compacted.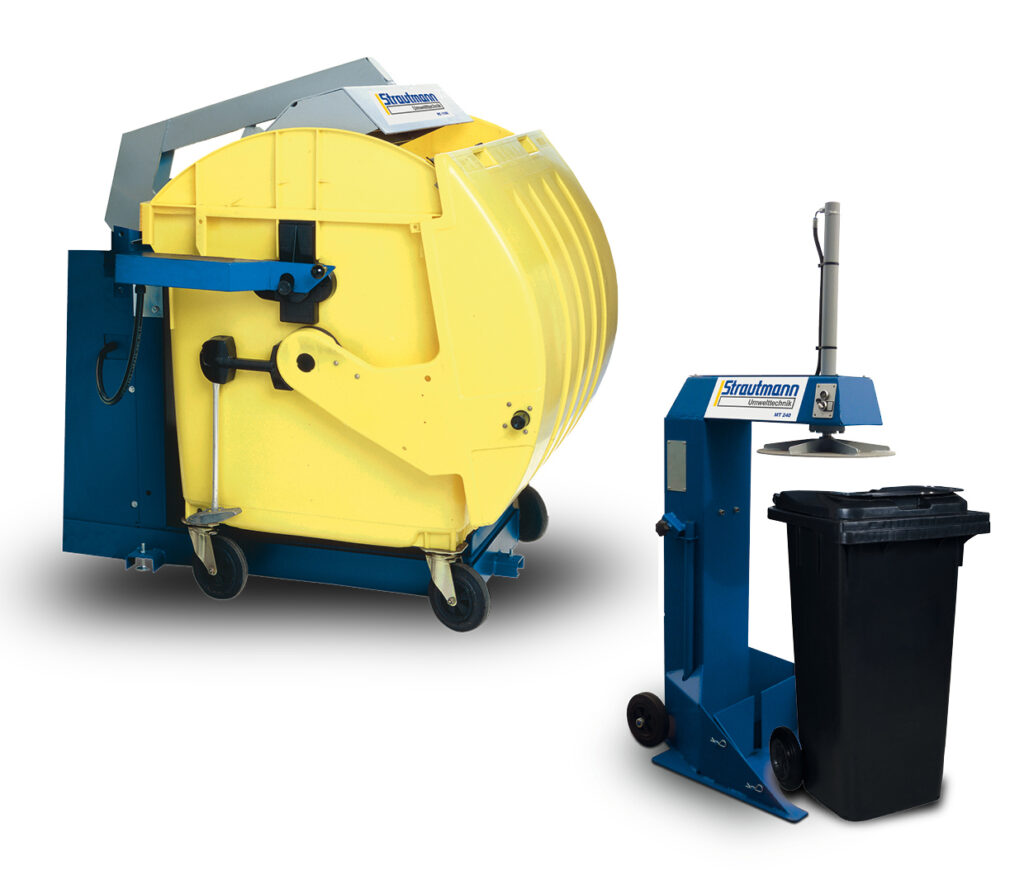 Ergonomic operation: The operation of the presses is convenient and easy. The container (garbage bin/roll container) is placed within seconds in the steel structure of the press and filled with cardboard or film. When the container is full the material in the container is compacted with an ergonomic two-hand operation. The volume of the material is reduced by up to 75%. Time-consuming and manual pressing are no longer necessary. The design of the two residual waste presses also allows the recyclables in the containers to compact without exerting pressure on the wheels. The long life of the disposal container is thus given.
Save disposal costs: With the MT and RC volume of disposal containers is optimally exhausted. Due to the high compaction of recyclable materials, the collection interval is reduced and transport routes are saved.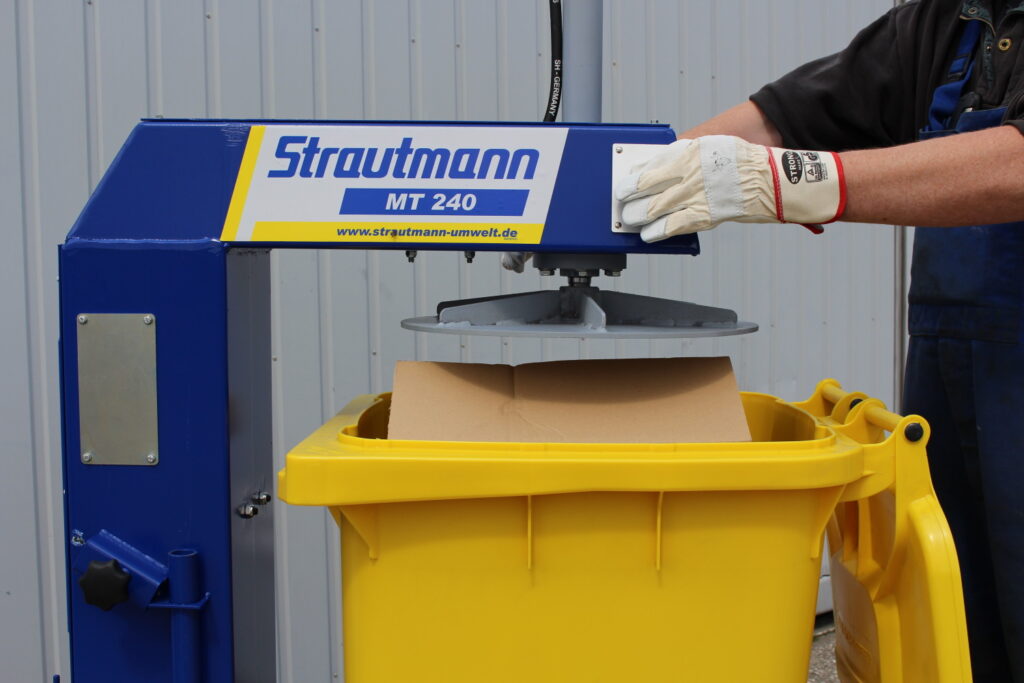 Your benefit: With the Strautmann presses, overcrowded garbage cans and roll containers are history. The volume of the containers is optimally exhausted by using the presses. The disposal costs are minimized and there are order and cleanliness. Especially employees appreciate the use of the presses. The disposal costs are reduced to a minimum.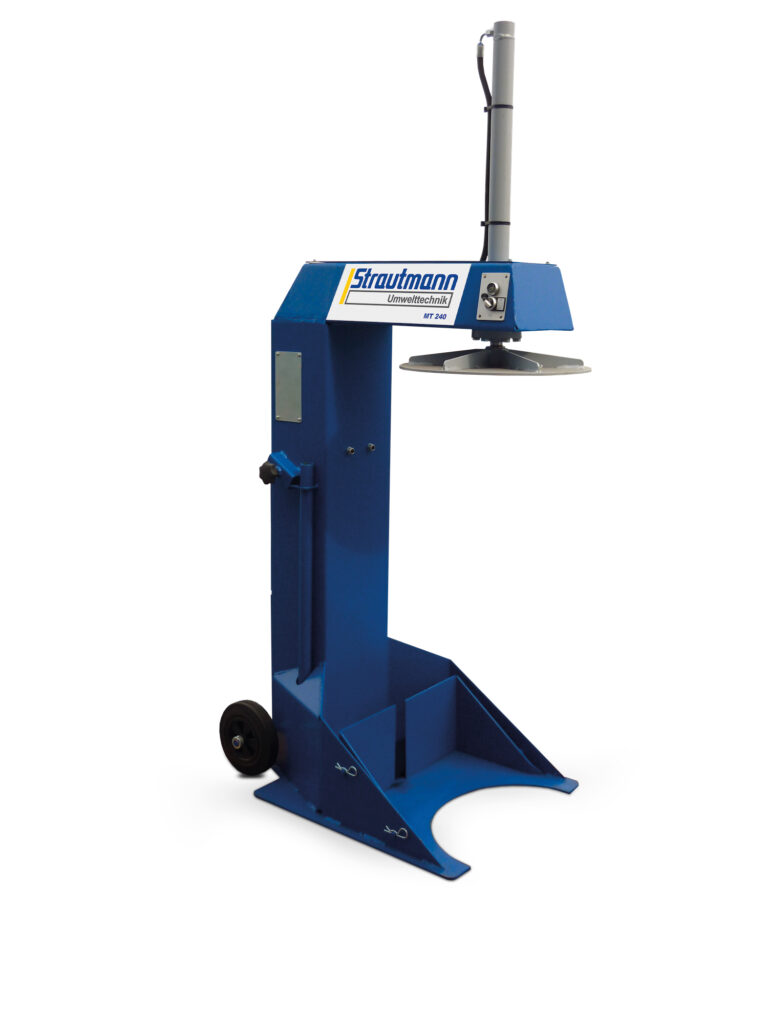 This article is published by
Strautmann Umwelttechnik GmbH was founded by the Strautmann group in Melle/Lower Saxony in 1993. Since then, Strautmann Umwelttechnik GmbH has been developing, manufacturing and distributing baling and briquetting presses for the volume reduction of recyclables such as cardboard packaging, film, PET bottles, expanded polystyrene (EPS) and residual waste. The ...