In addition, every baling press must fit in the needs of the application and the individual demands. Especially when it comes to manual filling also the time needed for handling is an important factor.
The compact horizontal baling press HSM HL 7009, with a press force of 700 kN, is an economic and space-saving disposal solution. The integrated hydraulic lifting and tilting device means a significant reduction in personnel commitment during the compaction of recyclables. Thanks to the large-sized filler opening, even bulky cardboard boxes pose no problem. The hydraulic sliding door ensures convenient operation and safety for the operator when the bales are removed. The four-fold horizontally strapped bales achieve with a bale weight of up to 600 kg and dimensions of 1100 x 1100 x 1200 mm an optimum truck utilization.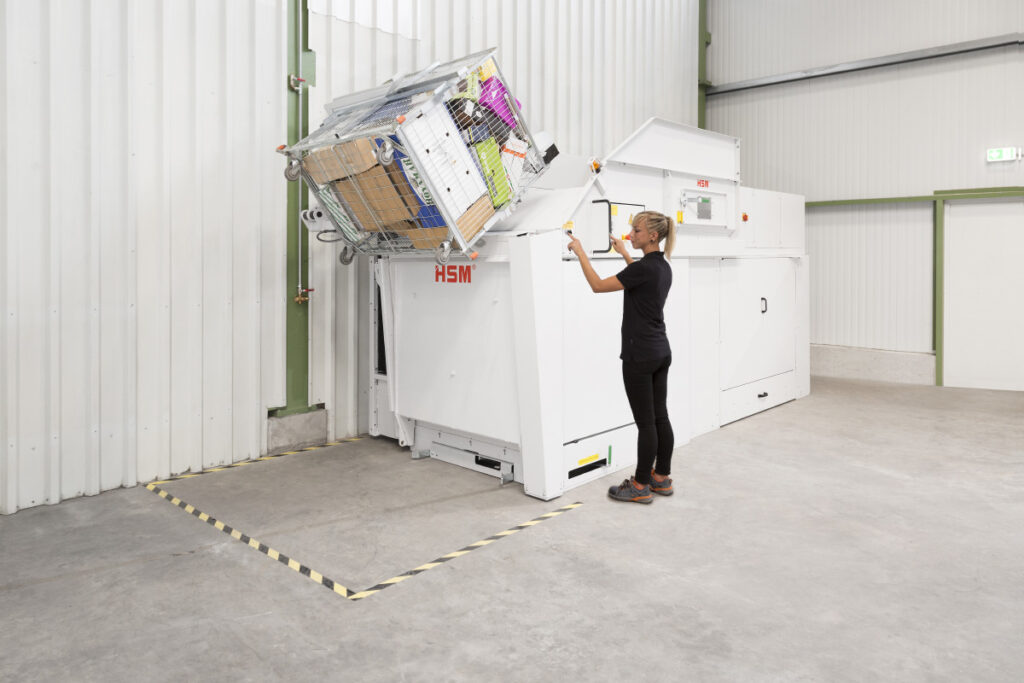 In order to meet customer requirements, HSM offers a horizontal baler with a special option. Instead of the automatic filling via a special disposal container, the HSM 7009 MGB has been designed to empty large standard refuse containers that have a capacity of over 1 x 1100 liters or 2 x 240 liters. Thus, this very compact, horizontally working counter-plate press in both options is an economical solution whose investment pays off within a short time period.
The German company HSM GmbH + Co. KG is the only manufacturer to offer the entire range of powerful and economic baling presses "Made in Germany" – vertical, horizontal, and fully automatic. Typical of HSM is the high level of production technology available in its own three factories. Made in Germany is an uncompromising quality principle for HSM, as well as a promise to the customer. Even the loading, delivery, and installation are entirely in the hands of HSM. Due to its own tight-knit customer service network, HSM also takes care of its customers when the baling presses are in operation. Customers can rely on fast on-site personal service. If you are looking for exactly the right baling press for your tasks, you are sure to find the best solution at HSM.