NEN-PRODUKTER AS in Norway produces juice and smoothies sold in various forms of Tetra Pak cartons. "We have to take care of thousands of units every day due to normal and unforeseen production waste. A major part of this waste contains filled cartons," explains Jørgen Hylin from
NEN.
NEN used to use a simple press for destruction but due to the moisture content in the waste, it was classed as ordinary waste which cost NOK 1 per kilo for collection and disposal.
"If the waste is dry enough, we can deliver it for recycling and with our RUNI compactor, we get so much moisture out during compression, that this is possible. This means it's taken away at no cost to us,"

says Hylin
NEN uses a RUNI SK370, located in its own room with a drain so that the machine can be washed and cleaned without shutting down production. Because the company is in the food and beverage industry, waste has to strictly be kept separate from production.
The Tetra cartons which have to be destroyed are collected in a 150-liter container, which is transported daily using a forklift truck, and emptied into the hopper of the RUNI compactor. The compacted waste is passed through a sealed pipe directly to a waste container, which is collected every month.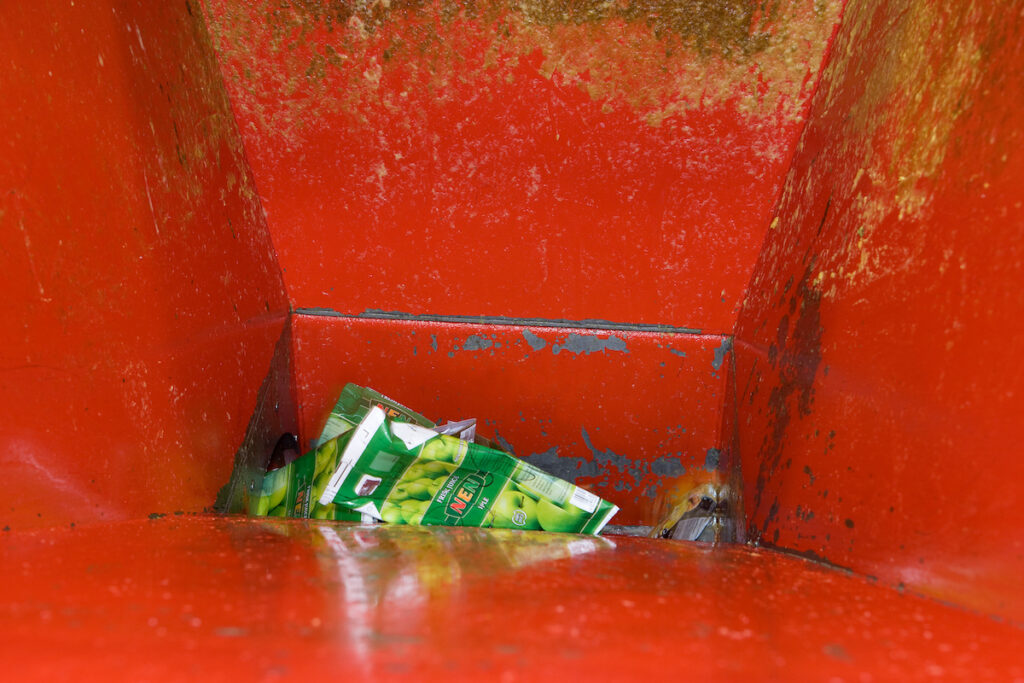 "The RUNI compactor has made a major difference compared to the ordinary press we had before, once it has been correctly set up, it runs smoothly and efficiently, with very high capacity,".

concludes Hylin