Pallet Waste 
When it comes to recycling wooden pallets, there is a lot of potential, with waste wood products ideal for conversion into biofuel.  Biomass offers an opportunity to generate energy that is carbon neutral, from material that otherwise would have been destined for landfill.  The properties of wood make it easy to break down and reduce through the process of shredding. 
Shredding Pallet Waste 
Pallets are built to be extremely robust, however a correctly specified shredder will enable the conversion of bulky pallet waste into biomass fuel, that is uniform and easy to handle.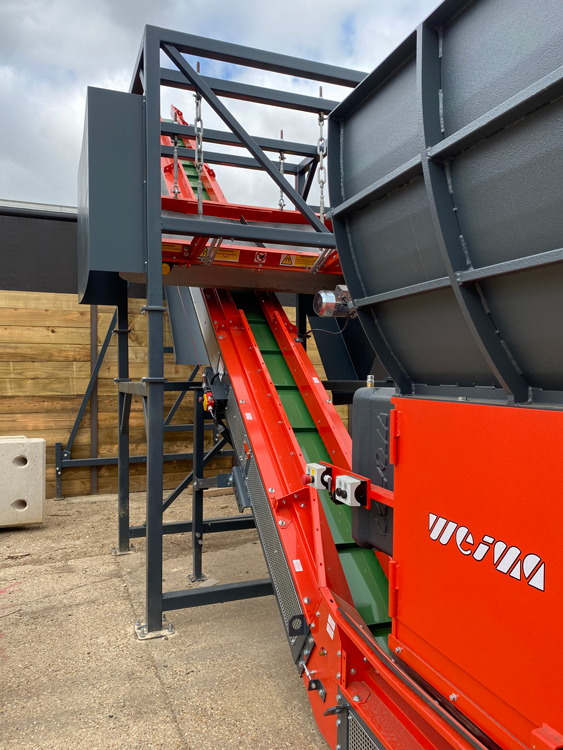 Here, the recycling system consists of a WEIMA WLK 1500 single-shaft 75 kW shredder, outfeed conveyor and overband magnet.
The WEIMA WLK1500 75kW shredder is designed to process high volumes of material. With a hopper large enough to accommodate multiple complete pallets, pallets are broken down with no product preparation required.  
The WLK1500 features a v-rotor, which achieves low power consumption at high output, with optimum infeed. Its counter knives are reversible, which will deliver minimized wear costs. Shredder knives can be turned once they start to look blunt. This avoids replacement and will achieve a quicker rate of shredding and a smaller output size. 
The rotor knives break down the wood into pieces <50mm. The shredded output is then transported via a conveyor. 
Whilst the bulk of the material on the conveyor is wood, it is important to ensure any tramp metal is removed. The over-band magnet is placed over the outfeed conveyor, removing any tramp metal from the stream of processed material being transported via the conveyor. Tramp metal is collected and removed in tipping skips.
Once the material reaches the end of the conveyor it falls into the collection yard, where large amounts of processed wood chips are collected for biomass material.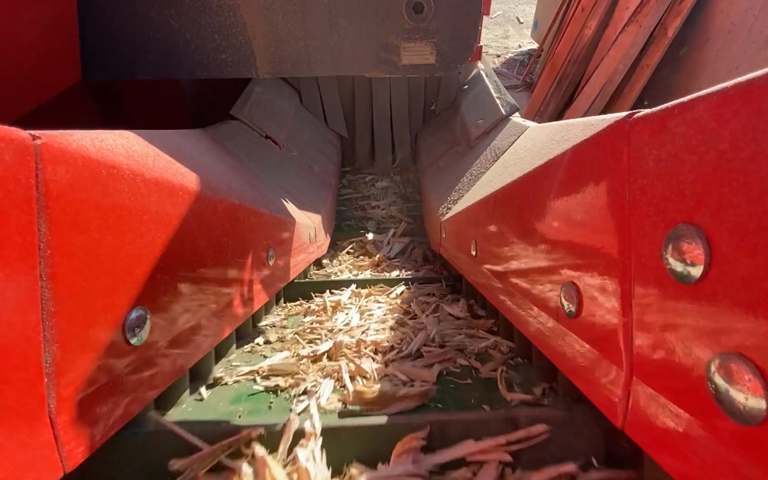 Providing a renewable source of energy, the biomass material is collected and sold for further profit. The biomass wood chips can be used to reduce operating costs, through the use of a biomass boiler. This not only provides an alternative fuel, but also reduces our reliance on fossil fuel. 
FERCELL is the UK distributor of WEIMA shredders, briquette presses and compaction systems. Contact FERCELL to see how we can help you realize improved profitability through optimized processes with the latest technology in size-reduction and separation systems.