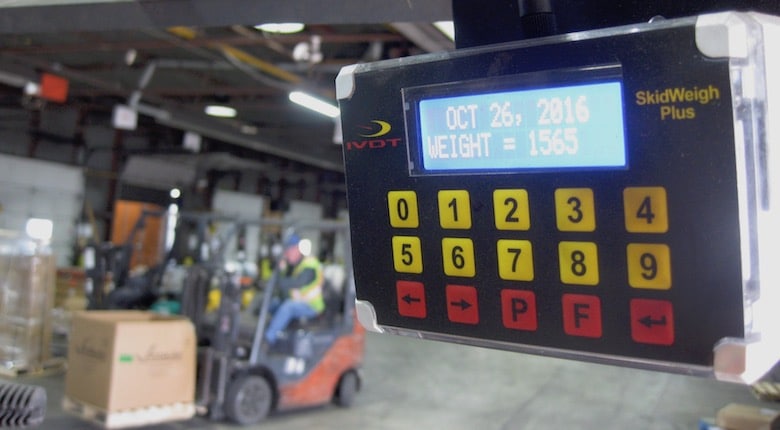 Many think of on-board check weighing scales as just scales that simply weigh product on the end of forks. However, many in manufacturing use SkidWeigh ED series products for so much more, as tools to drive efficiencies and boost productivity.
The SkidWeigh ED2 the simplest and easiest scale to use on the market providing users with the ability to not only weigh loads, but to add multiple pallets, detect overload notifications, weigh on 2 channels, and present loads weighed as a percentage of lift truck capacity. If a print receipt is required the SkidWeigh ED2-Elite compact Bluetooth scale pairs with a variety of printer options to provide a physical record. The SkidWeigh Plus ED3 is a comprehensive data enhanced scale that performs all of the functions of the ED2 with the addition of tare identification and parts count functions.
What's more is the ED3 also utilizes a simple and effective safety suite of options that allow users to control access to the vehicle, manage impact event recording and prompt and detail pre-shift OSHA safety checklist compliance. Unique to the ED3 is its' USB data extraction function which allows users to access all the event data recorded on a pre-formatted, sortable report. For those in manufacturing where data is time sensitive and a key driver for productivity and safety, the SkidWeigh Plus ED4 provides all the data of the ED3 on a wireless platform that delivers event notification to both PDA devices through email notification and a webpage portal that allows authorized users to sort and create reports of detailed inquiries.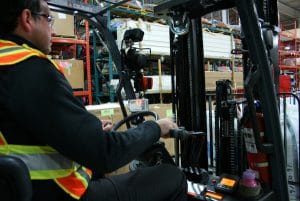 Also inclusive to the SkidWeigh Plus ED3 and 4 onboard check weighing scales, is the ability to develop benchmark operation performance through the MyKPI utilization tracker. The ability to tighten and optimize productivity cycles for lift truck fleets is easier than ever. Manufacturing efficiency is the sum of all operations contributing at best practice means. SkidWeigh ED series lift truck scales integrate into a vast number of manufacturing practices to not only display events but also drive improvement.
This article is published by
Manufacturer of skidweigh products, forklift onboard weighing scales and overload safety systems.
About Integrated Visual Data Technology
For over 30 years IVDT Inc. has designed and manufactured industry leading on board management information systems for material handling vehicles. The SkidWeigh Technology is the continuation development ...