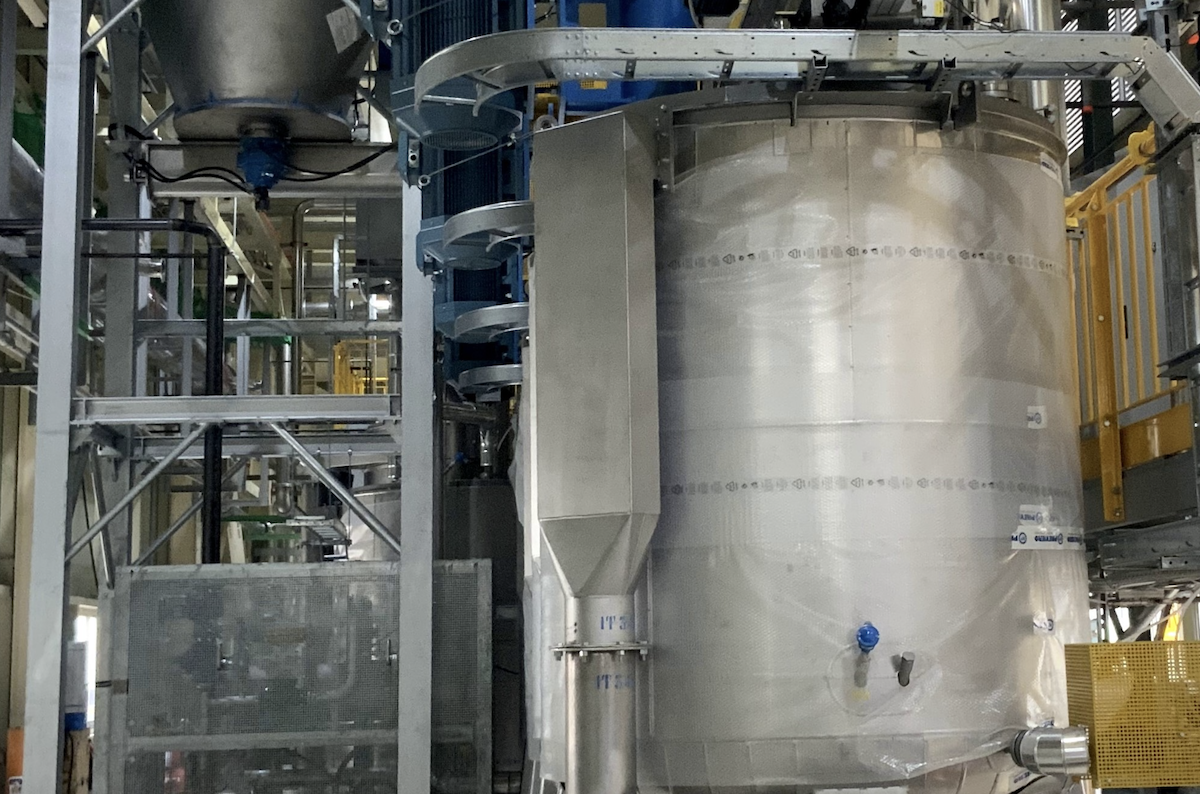 STR stirring units are installed in hot washing modules because thanks to their advanced mechanical action, they improve chemical washing performance and guarantee the best separation of contaminants such as glue and organics while minimising energy, chemical and water consumption.
The STR 18/25 model presented at the exhibition is the newest version of batch washing reactors with hot water for recycling plants of post-consumer PET and HDPE bottles from municipal, selective or deposit system collection. Like previous models, it is constructed entirely of stainless steel, insulated and equipped with PLC-controlled sensors for process management. Compared to the previous models, the new STR 18/25 version has been developed by improving the design of the impellers and internal geometry, giving it a new heart that makes it even more high-performance and capable, and allowing the development of lines up to 10,000 kg/h in output.
The high decontamination quality guaranteed by the STR 18/25 makes it suitable to produce flakes used in high quality and upcycling processes such as B2B, sheet and high-quality fibres.
Interested in the Plastics and Rubber trade fair K 2022?
This article is published by
PREVIERO N. SRL with more than 60 year experience is specialized in the production of machines and plants with customized solution for feeding, size reduction, transport and storing of plastic, rubber and cellulose items and products. Previero is also the Mother Company of "Sorema div. of Previero N. srl." Company. Sorema div. of Previero ...