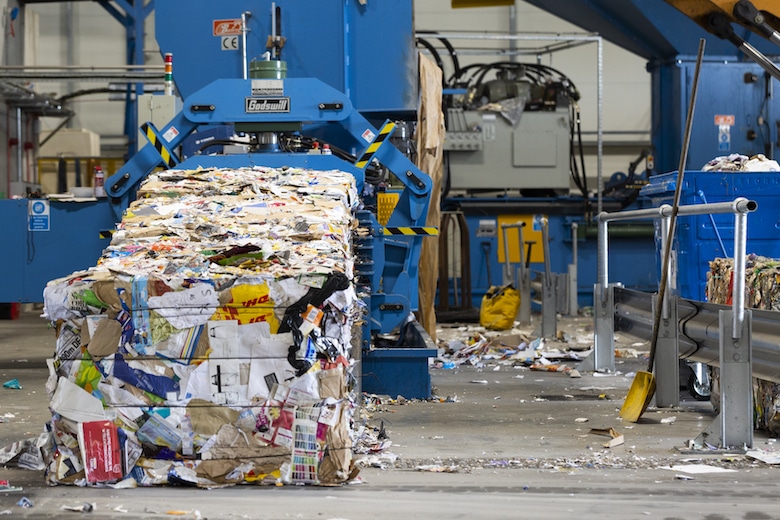 Waste management and machinery designer and manufacturer, Whitham Mills, is to formally explore the use of Artificial Intelligence technology to predict machinery faults and maintenance requirements on customers' sites to reduce baler downtime.
The company said it will investigate the process of adding the new technology into the control panels on all new machinery to feedback minute by minute information regarding the health of the machine to both the customer and Whitham Mills' team of service engineers.
According to Whitham Mills, the new technology will be capable of analyzing working parts of the machinery, including oil levels, electrical health, working temperatures, pressures, and consumable usage. This data would then be compiled into a simple dashboard which would alert the Whitham Mills service team, consumables team and the customer to relevant queries.
Whitham Mills explained that Artificial Intelligence has made waves in other industries including Construction, Education, and Healthcare. The technology has the ability to add efficiency to all machinery by reducing machinery downtime and monitoring intermissions for patterns of downtime.
The company added that this is in addition to the smart touch screen displays that already feature on the Whitham Mills equipment and are currently monitoring bale numbers and downtime.
Ben Smart, managing director of Whitham Mills, said: "We are continually thinking about service response times and with the addition of AI we can pre-empt the breakdowns or planned maintenance for as little disruption to the customers' operation as possible. In the future, we'll be able to anticipate things such as consumable usage and equipment servicing."
"At Whitham Mills we strive to constantly innovate to ensure our competitiveness within the market. As one of the top suppliers in the industry, we are pushing forward to discover how AI can better inform our service team and improve our customers operation."
Whitham Mills provides machinery to a range of public and private sector organizations in the waste management, retail, and warehousing sectors.
This article is published by
Designer and manufacturer of fully automatic baling systems - for cardboard, paper, plastics, RDF and cans. Whitham Mills Engineering Ltd is an ISO quality assured company based in the North West of England, providing a comprehensive range of highly-efficient, reliable and profitable recycling equipment. We serve a wide client base covering the whole ...