As the industry aims to increase the use of recycled content in the manufacture of wood-based panels and improve cost efficiencies, the recycling of waste wood increasingly gains importance. High-precision sorting processes are a gateway to accessing recyclable materials and creating a circular economy for wood. Cleaning steps are decisive for the quality of the end product and the amount of recycled content new wood-based products contain.
TOMRA Recycling Sorting is active in the wood industry for more than a decade and is committed to supporting the industry with its sector expertise and state-of-the-art sorting technology. In the last few years, TOMRA has introduced a new deep learning-based sorting solution and continuously optimized its x-ray transmission sorting unit to best serve the market. At LIGNA 2023, TOMRA will detail the advantages of its full solution for wood sorting applications at its booth and on stage.
The company's wood sorting portfolio comprises, among others, X-TRACT™ for the recovery of clean wood chips from waste wood and AUTOSORT™ with GAIN™ deep-learning technology for sorting by wood type. Wood processors and recyclers using a combination of both systems can reap considerable benefits in the production of high-quality mono fractions of Wood A and clean Wood B and MDF.
Sorting and cleaning waste wood enables easier access to limited materials and keeps material in continuous use. Moreover, using recycled wood comes with cost savings in both material supply and energy costs related to drying in the production process. To unleash this enormous potential and produce recycled feedstock of superior quality at scale, it is necessary to embrace the latest technological advancements in sensor-based sorting.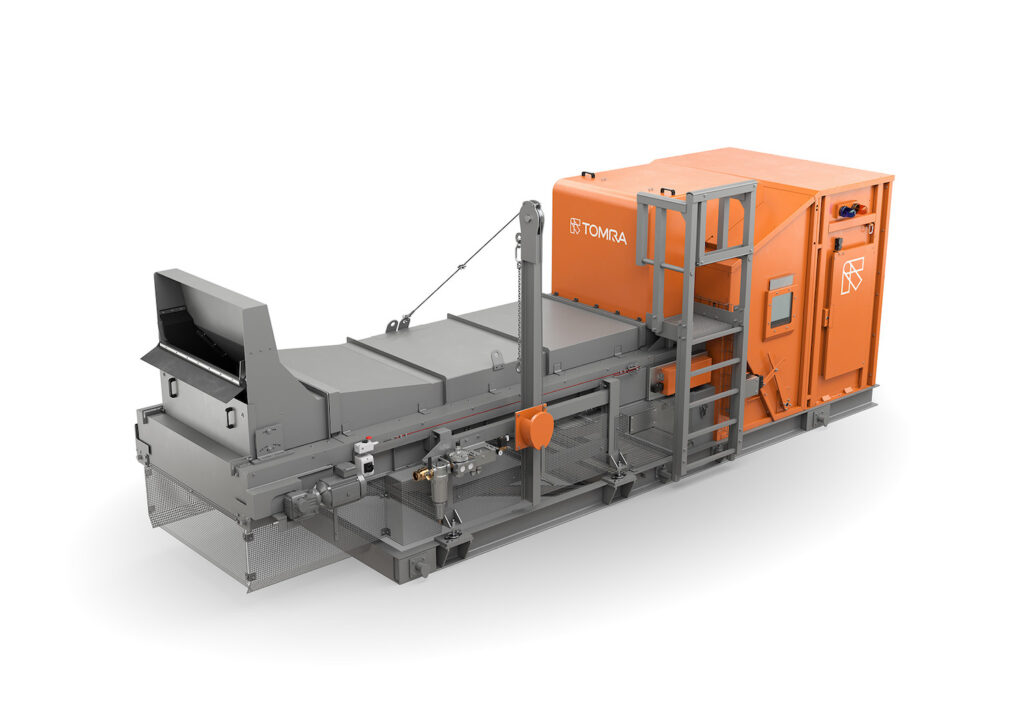 In the first cleaning step, TOMRA's X-TRACT™ removes any contaminants from waste wood to create a pure wood chip fraction.  Thanks to high throughput XRT technology, metals, inert materials, plastics and glass can be detected and sorted out by their atomic density. The machine's sophisticated technology can even detect wood chips with nails, compound materials and overlapping objects in an instant, increasing recovery and purity rates significantly. Recent updates to the high-power x-ray source that feature a warranty of 16,000 hours provide a more robust sorting performance. New accessibility features enable easy and safe maintenance.   
Following the establishment of a dedicated team for the wood segment, TOMRA has also recently expanded its service team to ensure minimal downtime and best-in-class service. Markus Brauer, who comes with long experience in TOMRA's Mining business, has been appointed Team Leader Field Service Wood explains: "I have been working with X-TRACT™ for 11 years. With my expertise gained in this challenging environment, I supported the development of the machine. TOMRA's commitment to constantly improving performance is evident with the latest updates. The machine delivers reliable results and is easy and safe to maintain. Our customers value the competitive edge the machine gives them."
Adding to his statement, Mr. Haunerland, Technical Manager at Rheinspan GmbH & Co. KG confirms: "We are using X-TRACT for several years. Since the end of 2021, we are using the machine with the upgraded x-ray source and are very impressed. Thanks to its stable performance and easy maintenance, we are producing more fractions than ever before."
TOMRA's new X-TRACT™ for wood sorting delivers reliable results and produces a fraction that can be further processed into mono materials that meet manufacturing standards. To deliver recycled materials that comply with stringent quality standards, recyclers must go one step further and recover different material types from the wood chip fraction. Especially non-processed wood is high in demand and indispensable in particleboard production. Until recently, separating wood by material type has been a major bottleneck in increasing recycling rates. Thanks to the latest innovations in deep learning sorting technology these challenges can now be overcome.
As a frontrunner in the industry, TOMRA was the first to introduce deep learning-based technology for sorting wood by material type in 2021. Available as an add-on for its AUTOSORT™ units, GAIN™ deep learning technology is trained to distinguish different material types, such as processed wood and non-processed wood. Thus, recyclers using the latest technology profit from operational flexibility and have the means to create high-purity fractions of one material type. Jose Matas, Segment Manager Wood at TOMRA Recycling Sorting states: "Combining our X-TRACT™ and AUTOSORT™ with GAIN™, recyclers can profit from a powerful and future-forward wood sorting solution. The materials recovered meet manufacturing standards and help overcome current challenges like price volatility and the lack of sufficient high-quality recycled materials. We have a longstanding legacy in the wood segment and we will continue to best support the industry in unlocking new opportunities – and they are manifold."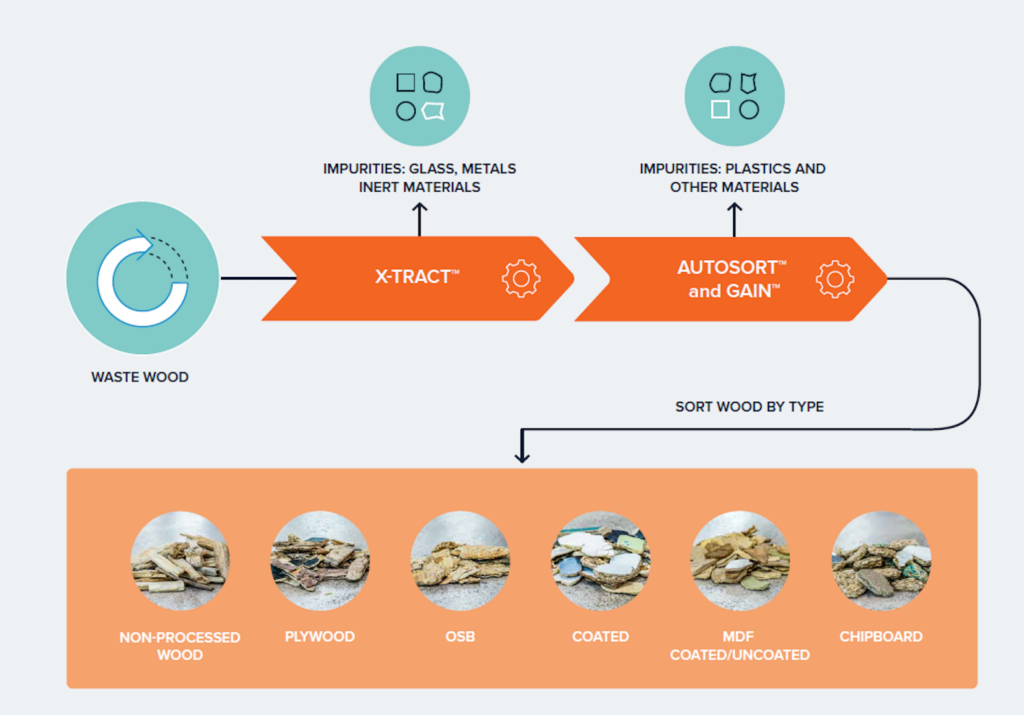 TOMRA invites the industry to visit the team at booth D24/1 at LIGNA 2023. They can also listen to Jose Matas presentation on the LIGNA stage on May 18th at 10:20 a.m. to learn more about the company's solutions.