Thanks to the innovative configuration, they can process automatically a wide range of materials, such as solid urban waste, bulky waste, plastics, wood, paper/cardboard, and more.
The DRM475 has a demountable or self-propelled tracked structure. Each rotor features a central cylindrical shaft on which the blades are welded.
The central part that is placed under the blades has two functions: it determines the size of the output material (based on its distance from the blades), and it prevents non-crushable materials from passing between the blades, damaging the conveyor belt.
The DRM650 Self-Propelled Shredder is a tracked, versatile machine with a hydraulic unit, equipped with a slow rotating double shaft.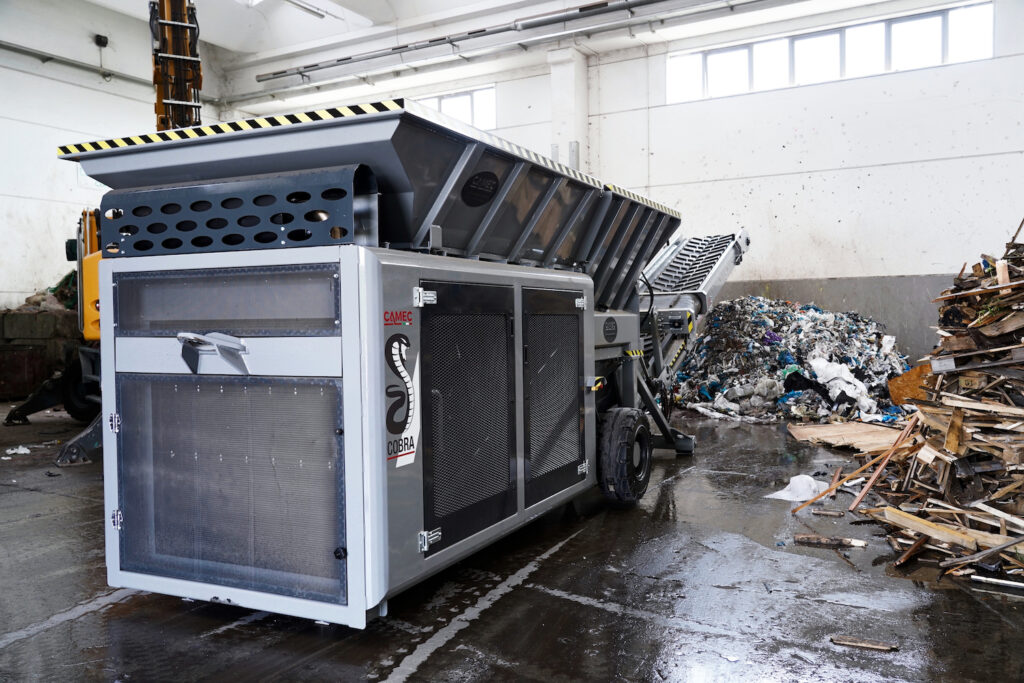 The double rotor is combined with interchangeable tools and with the application of a selection screen, which allows obtaining a constant and controlled size of the output material. The rotating plates can be quickly and easily replaced, in case of breakage, by means of a single-bolt quick coupling.
The movement
The DRM475 features a demountable structure, that facilitates movement by a truck equipped with a demountable hook. Additionally, thanks to the hydraulic lowering wheels, the DRM475 is easy to move around the production area.
The crawler makes the DRM650 "self-propelled" by means of a diesel engine, and places this shredder at the top of the Camec range. This new concept of "mobility", brings the machine close to the material, and no longer the material to the machine. Furthermore, in compliance with the recent European exhaust gas regulations, our shredders only feature Stage V engines compliant with the European regulation 2016/1628.
Maximum efficiency with minimum maintenance
Specifically designed for the expulsion of non-shredding materials, the DRM650 and DRM475 are equipped with a shock interception system that stops the rotors in case of intrusion of non-shreddable material, minimizing the damage to the cutting edges.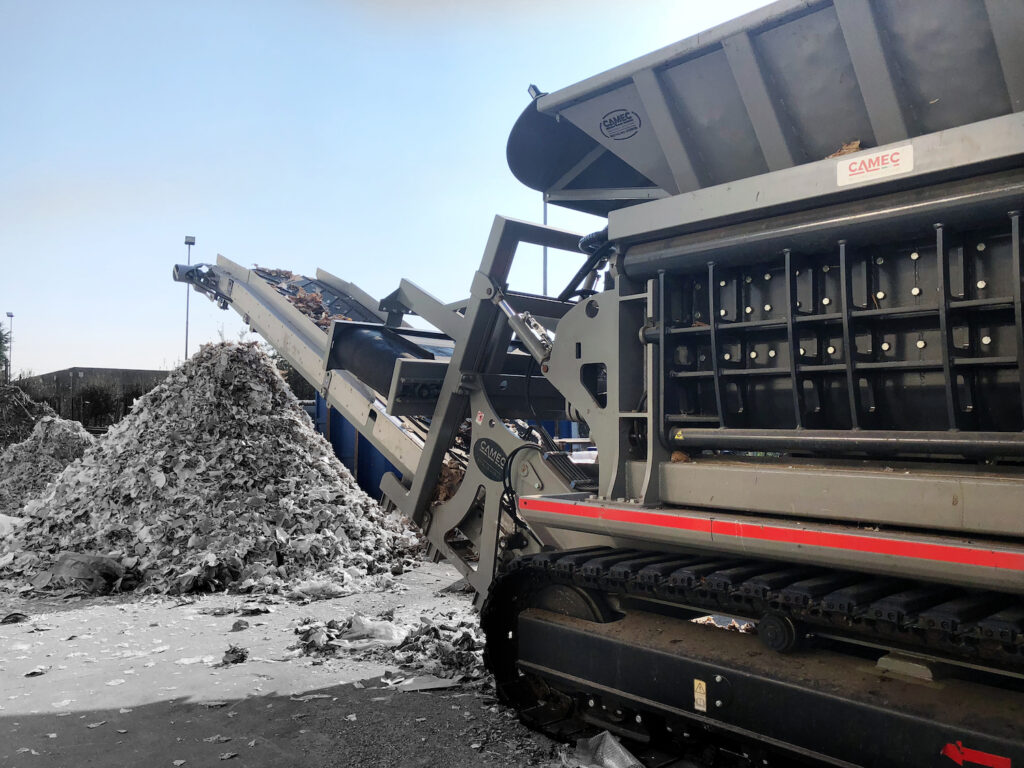 Both machines are equipped with a hopper, a shredding chamber, an extraction belt with adjustable inclination, and an iron removal system mounted on the output belt of the shredded material.