Previous to installing the CPM DiPiu Briquetting System a baler was used to densify the product with lower densification results and leaving a large amount of empty space in the container.
ACPM DiPiu Briquetting System has been installed to densify the fine material into 60mm briquettes, increasing the bulk density to greater than 10 times of the feed material.  The material is easier to handle and increases the weight in the container, therefore reducing the transportation cost.
The main system consists of:
Pneumatics to transport the material from an existing filter to a Silo supplied by CPM DiPiu.
Mechanical MB60 BRIK Briquette Press
A cooling line that transports the briquettes directly to the customer supplied container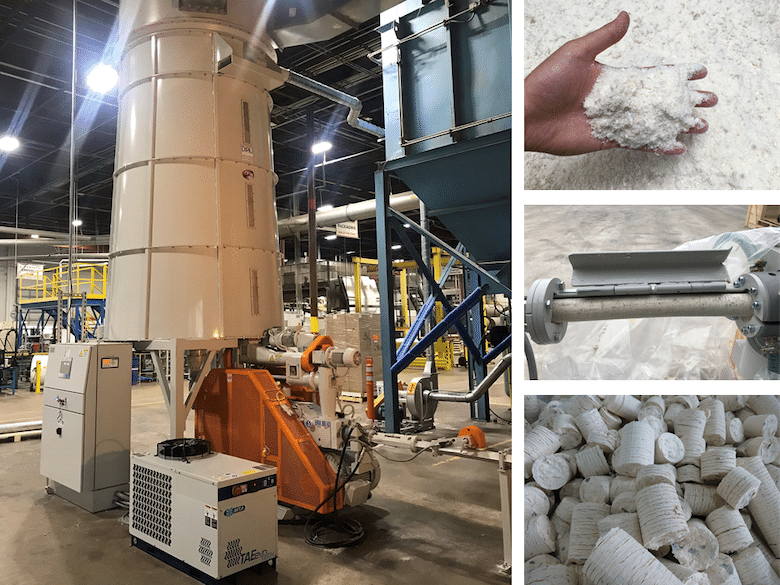 The system is completely automatic and controlled by a PLC which allows the equipment to start and stop on its own as required by the amount of material coming to the system.  There is also an option that can be supplied for remote monitoring.   The simplicity and durability of this system allow for 24/7 operation with minimal downtime.  The reliability of the BRIK mechanical briquetting system makes it the best option for applications for customer reliability and continuous operation.
Since installing this first system the customer has installed another system in a plant in the US Midwest and has purchased a system for a plant in the US northeast.