With the ZTLL shredder, ZENO delivers a tried and tested solution for this task which is continuously enhanced. The robust single-shaft shredder has a solid steel rotor with a diameter of up to 750 mm and a load-dependent hydraulic material feed. The tough cutting inserts are placed on positively screwed holders in the rotor. The stator knife can be readjusted externally within two minutes – a must-have to prevent long, thin materials such as tension belts or big bags from wrapping around the rotor, and an unbeatable advantage to reduce operating costs. With the hydraulic quick-change device, the screen can be changed within five minutes. Cleaning and maintenance of the inside of the machine are also made considerably easier.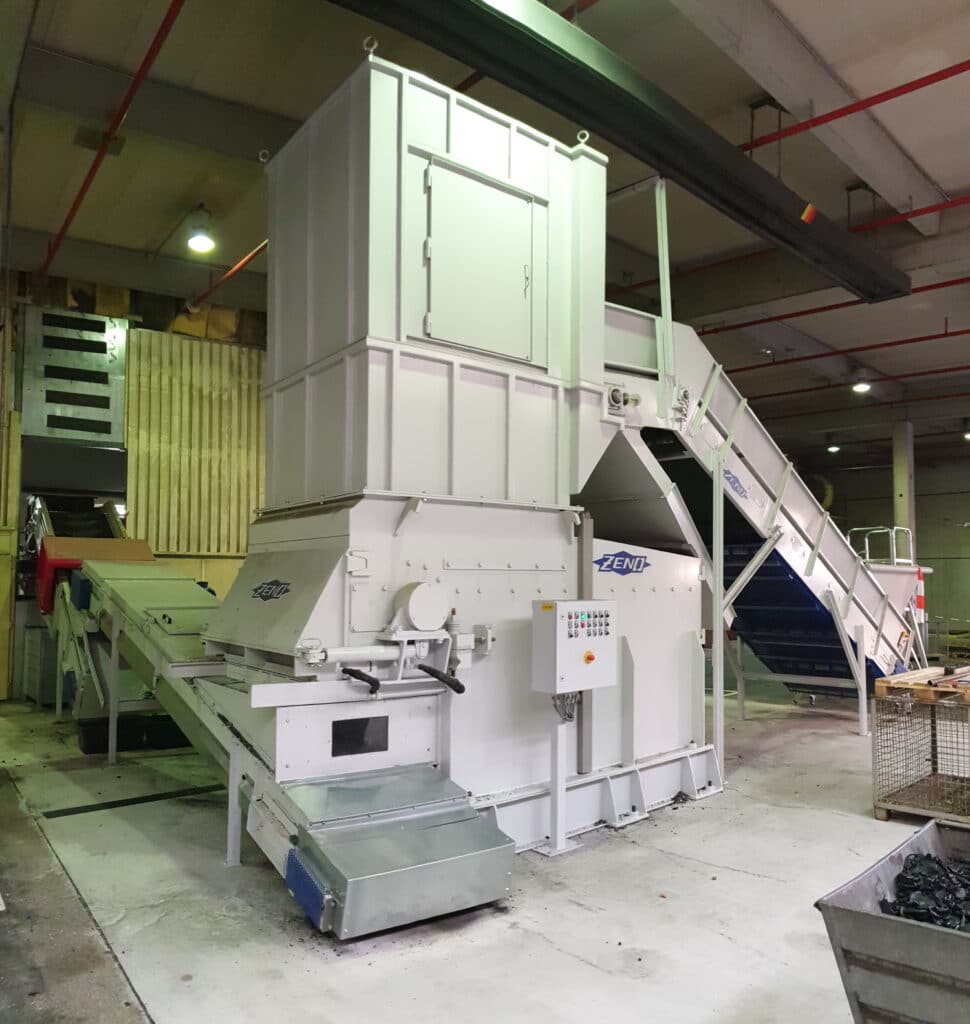 Upon request, the ZTLL can be equipped with a hydraulically pre-tensioned, foldable stator knife, which evades coarse foreign objects and thus protects the machine. A version with two externally adjustable stator knives for direct granulation of suitable materials to a grain size of up to 8 mm is also available. Additional equipment such as a tilting table for long pipes or a loading unit for bale goods make the ZTLL a true all-rounder.
Customers benefit from the manufacturer's decades-long experience, which is found in all machines – regardless of whether they are 600 mm or 5 m wide. Due to the complete in-house production at ZENO, specific customer needs can be met without great effort. In addition to the ZTLL shredder, the product range includes the entire processing from the individual machine to the turnkey line with pre-shredding and secondary shredding, conveyor units, and classification screens. The entire production facility, as well as an exhibition hall and the used machine center, are located on the company premises in Norken in the middle of Germany. In the company's own technical center, tests and demonstrations can be carried out with the customer's own material – one more guarantee that the customer gets a system that exactly meets his needs.