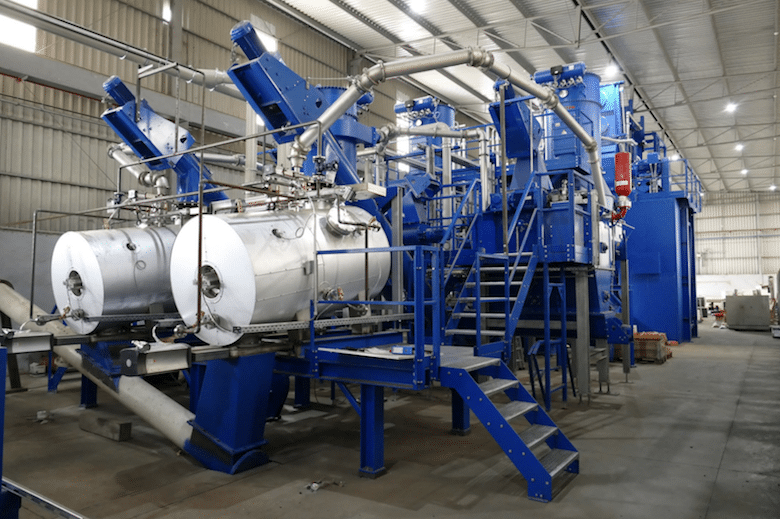 Old electrical appliances contain valuable metals and other materials that can be re-used. This enables resources and the environment to be protected.
Often, however, these electronic devices also contain harmful substances that endanger the health and the environment if not properly disposed of. As a result, the collection of such redundant electrical appliances, therefore, takes place separately. A particular challenge in the recycling process for old refrigerators is the fluorine-chlorine and hydrocarbon compounds that have been used for decades as insulation foaming agents. Since these damage the ozone layer if they are released, they must be removed in a sealed treatment plant and collected safely. Therefore, effective from 2019, the CENELEC EN50625-2-3 and CCL/ TS 50625 from 3./4. July 2017, have been issued by the European Committee for Electrotechnical Standardization (CENELEC), legally regulating the disposal of used refrigerators. With Erdwich, Ambigroup has found a competent partner for their recycling project in Seixal, Portugal.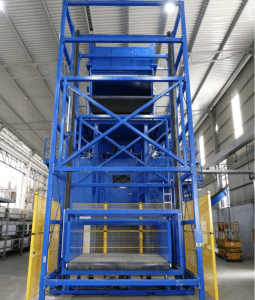 The plant is installed at Ambigroup Recycling Park, 20km south of Lisbon. The highly modern refrigeration recycling system is built in compliance with current guidelines and incorporates state-of-the-art technology from Erdwich. As a highly specialized engineering and production company, Erdwich offers more than 40 years of experience in state-of-the-art machinery and equipment, including plants in the field of refrigerator recycling. Erdwich has delivered and set up more than 7,000 machines and plants in 91 countries worldwide, whereby no two are totally similar. The client, in this case, is the local company Ambigroup Recicla- gem, S.A .. The plant was commissioned in April 2019.
State-of-the-art technology for optimized results – CENELEC standard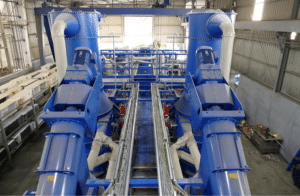 The pre-shredder for the cooling units is the Erdwich ripper RM1350/2, a twin-shaft shredder, which optimally disassembles the components of the cooling units for further processing and further material separation. It is noteworthy here that the comminution tools do not have to be laboriously removed in the event of evidence of wear, but can be easily welded whilst in situ.
Ambigroup had been involved with many suppliers of recycling technology in advance of this project, ultimately opting for the Erdwich Zerkleinerungs-Systeme GmbH.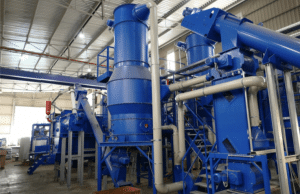 Decisive for the management of Ambigroup was not only the outstanding price-performance ratio, but it was the compact design, the concept of the plant, its ease of maintenance and the good quality of the output fractions, enabling a simple separation of the output into polystyrene (PS), and ferrous and non-ferrous metals. Together with the exemplary support of the Erdwich sales team, this ultimately led to the investment decision in favor of Erdwich.
This article is published by
Crushers, shredders and bespoke recycling plant – that's the world of ERDWICH. We are a highly-specialized engineering and manufacturing company working in recycling and shredder technology. Our core competencies are shredding ...