They were paying $375 a load to ship three loads per day of wet feathers to a rendering company in Georgia. This was a weight of about 60 tons a day. 
The project was to run the feathers through a screw press in order to reduce the shipping weight. We wanted to get it down to two loads a day. At significant expense, we modified a press from our rental fleet to do the job. It was a remarkable technical success:  the weight was reduced by 40%!
Unfortunately, it was a resounding commercial failure. We had turned the three truckloads a day into four loads a day. Our rental screw press was returned in short order.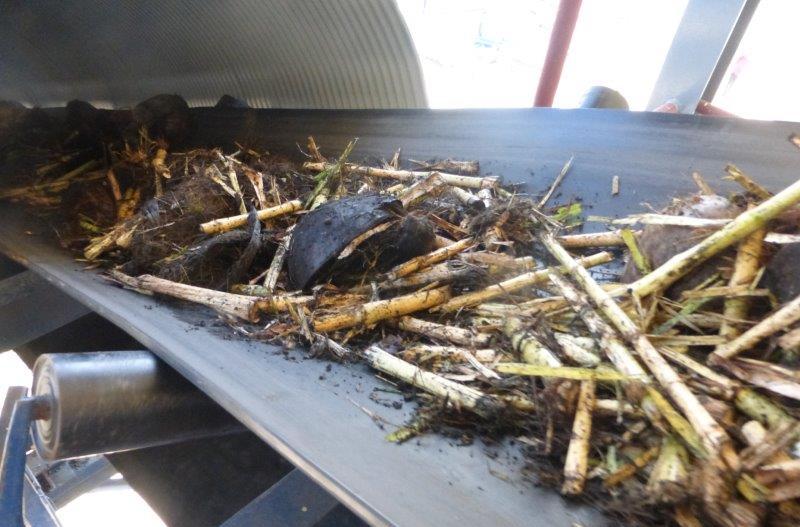 Ten years later, in 2004, we had a similar experience at Wisconsin Paperboard, a recycling mill in Milwaukee. They used a Frontier baling machine on the coarse rejects from their four hydrapulpers. The baler was worn out, so they agreed to try our screw press. The flow into the press included one-gallon milk jugs, sheets of plastic film, and even an 18″ long piece of 4×4. After several modifications, we made the press both work and hold up. The press removed more water than the baler. We had a technical success.
Unfortunately, in removing the extra water, the press fluffed up the waste. The number of truckloads being hauled to landfill went up. So they rebuilt their baler and sent back our rental press. It was just one more commercial failure.
Screw presses have remarkable applications in the recycling industry. Just don't call us if you want to Reduce Volume.