KME Ltd installed two T50 semi automatic Horizontal Bale Presses to fulfil their baling requirements. They have 50 Tons main pressure on the pressing ram, 5 Slots for placing strap / wire & a Bale size of 1150 x 1000 x up to 1500 mm long.
Another recent install of a T40 horizontal semi automatic baler. Situated in Lithuania for a company called Waste Exit which is baling nylon/polyester quilt trim.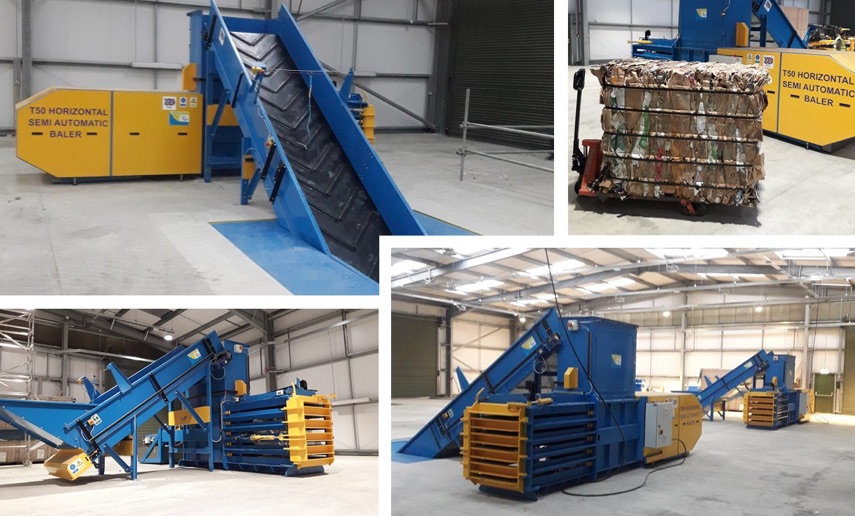 The KME T40 Horizontal Baler is ideal for processing many types of materials within the waste, recycling and packaging industries. It's use is very versatile and can process the following type of materials :- Plastic film , Plastic bottles , Cardboard / OCC , aluminium cans , steel cans etc.
These Balers are designed and built in KME's state of the art factory located near Manchester and the aftersales and guarantee is looked after by ourselves direct.