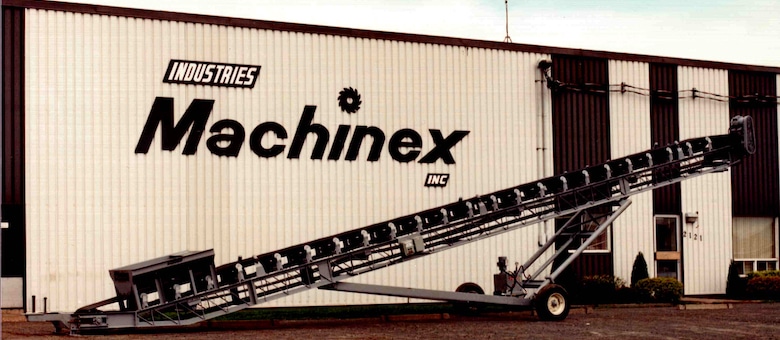 Machinex is celebrating its 50th anniversary this year, as an equipment manufacturer. The company unfolds an inspiring journey with a vision turned towards the future inspired by its mission statement ʺDesign solutions for a sustainable tomorrowʺ.
Founded in 1970 in Plessisville, Machinex initially offered machining services, parts, and equipment manufacturing for industrial and agricultural clientele. In 1980, the company began to offer engineering services, project studies, equipment manufacturing, and installation, still within the industrial and agricultural sectors.
It is in 1985 that Machinex entered the recycling industry by delivering a sorting facility in Victoriaville. An important turning point for Machinex came in 1989 when the company decided to devote its activities entirely to the recycling industry. Machinex was awarded the construction of the first material recovery facility for curbside recycling in Canada for the company Laidlaw in Ontario.
The machine was experiencing significant growth in Canada and in order to better serve its customers in Ontario, the company opened a sales and service office in Toronto in 1995. This division was registered Machinex Recycling Services Inc. and it also has an office in the Vancouver region.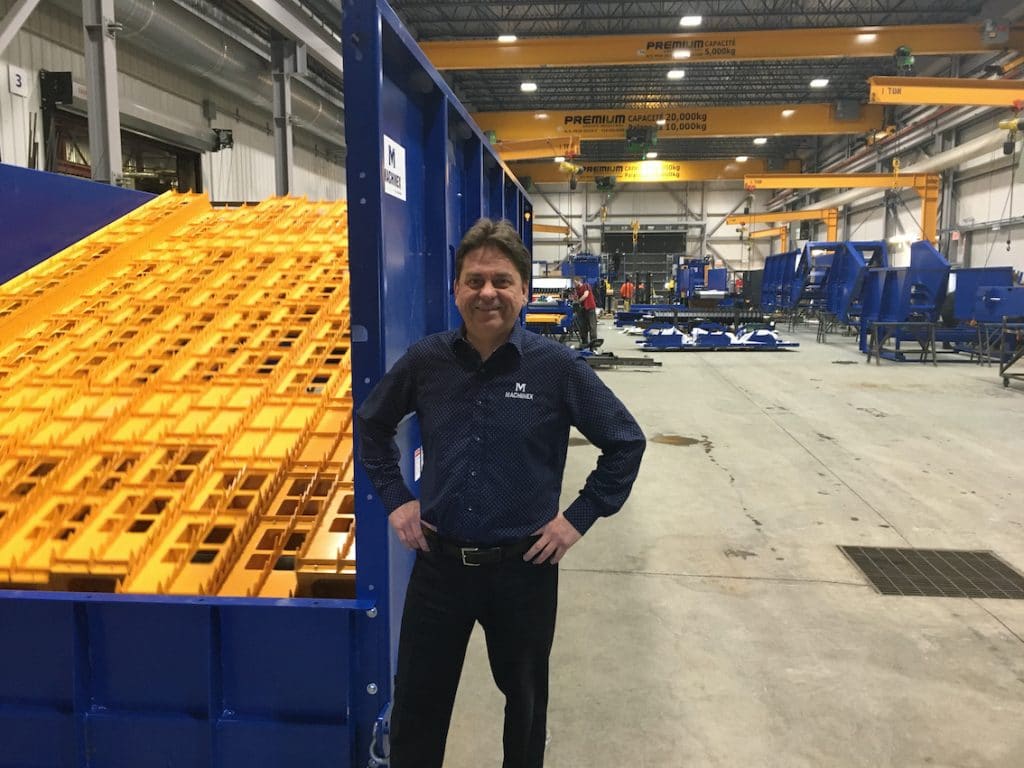 In the early 1990s, Machinex won its first contracts in the United States which led to creating in 1996 the Machinex Technologies Inc. division by opening an office in Chicago. The sales office in the United States is now relocated to High Point, North Carolina.
The European division of Machinex, currently called MRS Europe Ltd., was created in 2009 after being awarded a first major contract in England. Machinex opened a serviced office near Manchester in 2012 to better serve its European clientele.
These various companies are gathered under Machinex Group, which has been owned by a single shareholder since 2016, Mr. Pierre Paré, who joined the company in 1983 as a sales engineer and became a co-shareholder in 1989.
Over the years, Machinex has developed equipment allowing its customers to improve the performance of their operations with better automation of sorting techniques. The company has always adapted to market changes, offering state-of-the-art equipment at that point in time such as disc screens, trommels, balers, glass cleaning equipment, ballistic separators, optical and robotic sorting, as well as specialized
This article is published by
Machinex Industries offers complete engineering design, manufacturing and installation of Material Recycling Facilities. As a leader in sorting technologies, Machinex Industries provides turnkey systems: Single-Stream, Mixed Waste Processing, Construction & Demolition, Commercial and Industrial Waste, front-end processing for Waste-to-Energy ...