Our Mission is to eliminate the inefficiency, costs and toxic waste associated with conventional smelter based recycling of Lead Acid Batteries. Our breakthrough, AquaRefining, delivers a better product, at a higher yield, eliminates toxic waste, reduces permitting and is less expensive to build than smelting.
For the lead acid battery industry, which is facing a legacy of toxic recycling coupled with a mounting demand for batteries, Aqua Metals is an applied science company that is reinventing lead recycling. Aqua Metals is reinventing lead recycling with its proprietary technology, known as AquaRefining. The room temperature, water-based process is fundamentally non-polluting, eliminating the toxic emissions created by lead smelting.
The modular design of AquaRefining technology enables flexible and economic expansion of lead recycling to meet growing demand for the material in battery applications around the world. We are on the cusp of a Battery Age, and lead acid technologies are at the heart of this sector. With its modern approach to lead recycling, Aqua Metals can replace the inefficient, highly toxic process of smelting and help this $22B industry thrive. With Aqua Metals, lead will be the most environmentally friendly battery chemistry available.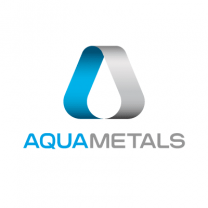 Company name:
Aqua Metals
Address:
1010 Atlantic Avenue