Edge Innovate are a blue sky thinking, imaginative and creative equipment manufacturing company. With our ethos of "Innovation at Work" EDGE persist in pushing the boundaries of design and manufacturing to produce hard working, quality machinery to fit any materials handling requirement from Recycling to Quarrying.
The EDGE brand stems from a long tradition in the engineering industry in Ireland. With over 25 years experience designing and manufacturing machinery for a range of industries globally; the EDGE team is made up of "old school" traditional quality engineering and innovative thinking alike.
EDGE Innovate design and manufacture reliable, durable and cost saving products for the material handling and recycling sectors
Our state of the art manufacturing plant based in Ireland uses the latest technology and concepts to create a reliable, durable and cost saving product portfolio of Mobile Stackers, Tracked Stackers, Stockpilers, Tracked Feeders, Trommels, Shredders, Roll-Sizer, Material Classifiers and Picking Stations.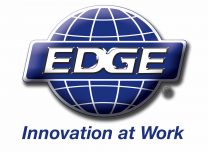 Company name:
Edge Innovate
Address:
30 Farlough Road
Phone number:
+44 (0)2887 740525
Fax number:
+44 (0)2887 747244