LEFORT is a family business, founded in 1947, that manufactures and develops all types of hydraulic shears and balers for the metal recycling industry.
The name LEFORT  is well-known in today's metal recycling industry and carries the reputation of supplying the industry with the most technologically advanced machinery. These machines are known for their performance and flawless design. Each LEFORT machine is built in their Belgian based factories which cover a total area of more than 65.000 square meters.
Today LEFORT is considered as a solid and efficient service provider and quality leader in scrap metal recycling equipment.
Master manufacturers
With more than 70 years of experience in manufacturing machinery, our innovative design and precision engineering makes us your perfect partner. Our highly skilled engineers are committed to delivering world-class machines, allowing for us to meet our customers' high expectations.
Technological edge
Lefort uses a state-of-the-art engineering design and manufacturing technology, for producing superior quality machinery. All Lefort components are measured against the strictest tolerances, using finite element analysis, enabling Lefort to provide high performance and reliable machines.
Powerful ranges
The Lefort product range consists of over 40 different machine models, allowing each customer to select a machine that best suits their needs.
Worldwide export
Lefort exports more than 95% of their production and have a worldwide network of sales agents and branches, covering 5 continents.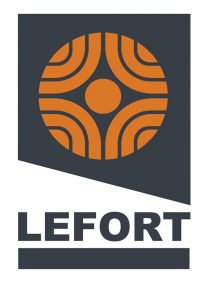 Phone number:
+ 32 71 35 16 09