MRT System International AB, founded 1979 in Karlskrona Sweden, is considered to be the leading company in the world within manufacturing of systems, and equipment for recovering mercury contaminated waste.
Bringing in the experience from lamp manufacturing, MRT´s knowledge, and quality, has been tested by numerous markets and customers all over the world.
Since implementation of laws and regulations started to take place in the beginning of year 2000, end of life lamps are now systematically collected and recycled. The recycling industry is today the most important customer segment.
MRT´s knowledge from cutting glass, lead us to the next business area; the CRT separation equipment.
MRT is a truly global company, with representatives in more than 30 markets, and over 300 installations in all continents. All products and services from MRT are considered to be world class.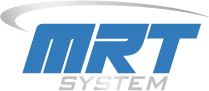 Company name:
MRT System International AB
Phone number:
+46 455 30 28 70