Nihot Recycling Technology B.V. was established in 1945 and started its business by producing air ducts for small wood furnaces. Today Nihot is a member of the Bulk Handling Systems (BHS) Family of Companies, and is a proven market leader in the supply of air technology for the solid waste and recycling industries. Nihot's air separators reflect a superior reliability, offering the highest waste separation efficiencies. From consultation and design to manufacture, delivery, installation and ongoing training and support, Nihot's team of in-house experts are with you every step of the way.
Nihot air technology can be incorporated into new system layouts and retrofitted into existing systems to separate and/or upgrade various waste input qualities.
Applications for which Nihot's windshifter and drum separator are utilized are:
Commercial and Industrial Waste (C&I)
Construction and Demolition Waste (C&D)
Municipal Solid Waste (MSW)
Automotive Shredder Residue (ASR)
Waste of Electrical and Electronic Equipment (WEEE)
Glass
Packaging Waste
Compost
Incinerator Ash
Biomass
Metals
Refuse Derived Fuel / Solid Recovered Fuel (RDF / SRF)
Fines Upgrading
Seeing is Believing
We understand and embrace the notion that potential customers prefer to see for themselves what Nihot air separation technologies can achieve on their material streams. This is why we always invite our customers to join us for testing. Nihot has a test center available, and if you'd rather test at your own site, we have one of our SDS-i semi-mobile windshifters available.
For videos of some of our references, please visit www.youtube.com/nihotrecycling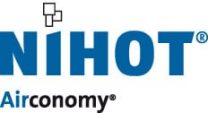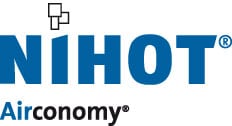 Company name:
Nihot Recycling Technology B.V.
Address:
Generatorstraat 16
Phone number:
+31 (0) 20 58 220 30
Fax number:
+31 (0) 20 58 220 39