PEL Waste Reduction Equipment is a leading manufacturer of vertical balers, glass bottle crushers, refuse bin compactors and IoT litter bins in the world and we have thousands of satisfied customers using our products to save on their waste disposal costs. We work to identify needs, issues and concerns and use this understanding to develop a baler, bin compactor, bottle crusher or IoT litter bin solution to meet the customer requirements.
Do you have questions on how our products can solve your waste reduction issues?
Call our experienced customer service team to discuss your existing situation – we help you make the smart decisions that best meet your needs.
Contact PEL Waste Reduction Equipment today.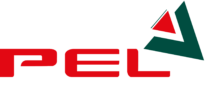 Company name:
PEL Waste Reduction Equipment
Address:
Brownhall Demesne
Phone number:
+353 94 936 6923