Operating for the past few months, the new Waste Management material recovery facility can process up to 50,000 tonnes annually of recyclable material from the industrial, commercial and institutional sectors of the greater Montreal area and allows the recycling of cardboard, paper, plastic and metal. Machinex supplied Waste Management with a turnkey system including, among others, an OCC screen, disc separators for fine particles, a magnetic separator and a Machinex II-Ram baler.
ʺThe expertise developed by Machinex through its many projects around the world has enabled us to create a high-performance sorting system in Laval which directly aligns with our objectives of equipment efficiency and production quality. The team deployed by Machinex for the completion of this project was attentive to our needs and knew how to adapt to the high quality standards which is expected by Waste Management" said, Jean Beaudoin, Director of Quebec sorting facilities and transfer stations of Waste Management.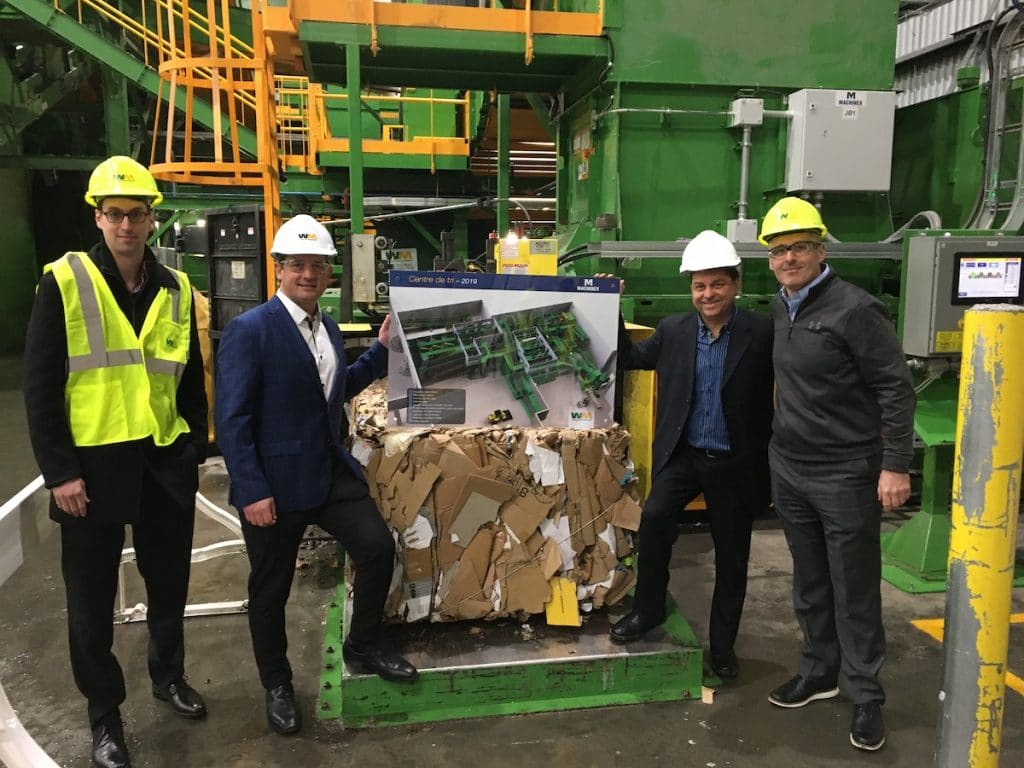 « We are very satisfied with the progress of this project and especially with the performance achieved by the turnkey system we provided. We have been able to count on an excellent collaboration with the client during all stages of the process and we wish to be able to work again with Waste Management to develop other high-performance systems » comments David Hébert, Project Director at Machinex.
ABOUT MACHINEX
Celebrating in 2020 its 50th anniversary, Machinex became the first company in Canada to design machinery for material recycling facilities in the 80's. The company immediately established itself as a leader in designing profitable and high-quality recycling sorting systems. Today, Machinex is still a world leader in the industry, developing cutting edge sorting, waste management, and recycling technology. Over the years, their experts have designed and installed over 375 turnkey facilities in partnership with leading MRFs in Canada, the United States, Europe and Oceania. To learn more information about Machinex, visit www.machinextechnologies.com.
ABOUT WASTE MANAGEMENT
Waste Management, based in Houston, Texas, is the leading provider of comprehensive waste management environmental services in North America. Through its subsidiaries, the Company provides collection, transfer, disposal services, and recycling and resource recovery. It is also a leading developer, operator and owner of landfill gas-to-energy facilities. Its clients come from the residential, commercial, industrial, and municipal sectors across North America. In Quebec, WM employs some 300 skilled workers and professionals, including about thirty new employees at its Laval sorting center. To learn more information about Waste Management, visit www.wm.com or www.thinkgreen.com.