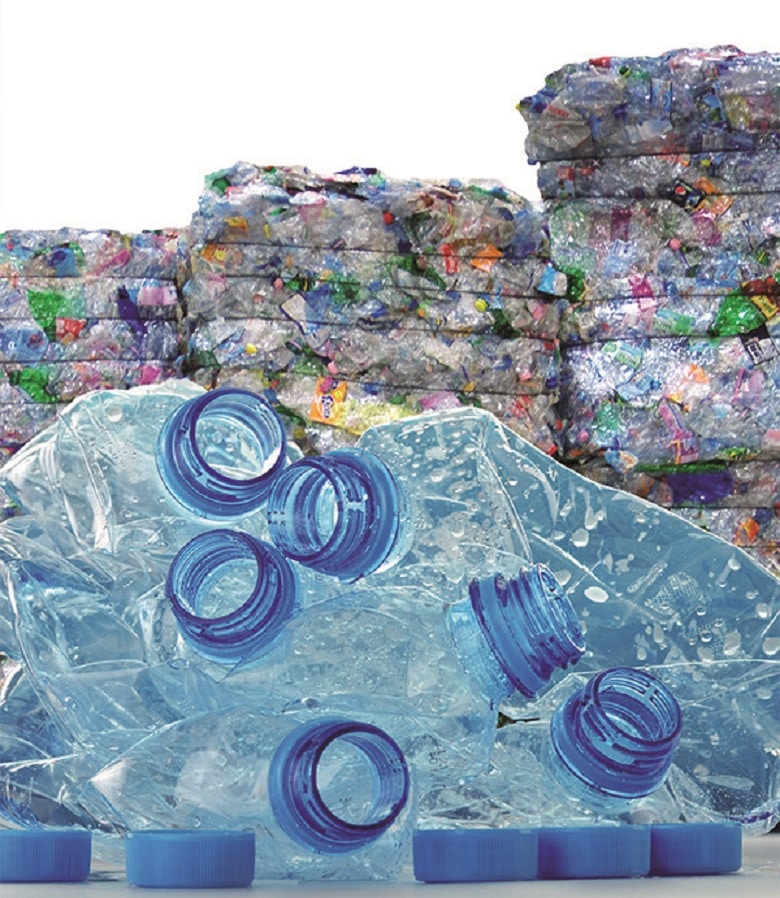 The ways in which we transport and store plastic waste has always been a problem.
Today, to avoid the detrimental effects on our environment and health, more organizations than ever are gearing up to tackle the problem. But as some question how to make the world cleaner and greener, there's an answer right in front of them – baling.
Predictions have highlighted that there will be 12 billion tonnes of global plastic waste by 2050, whilst road freight transport is also projected to increase by 56% between 2010 and 2050, according to an EU report. Even worse – with 45.4 million tonnes of waste dumped at landfill each year in England, experts have claimed that they could overflow by 2022, spelling a disaster for future generations.
Although we're heading in the right direction, with businesses, consumers and governments alike igniting a revolt against single-use plastics, decision-makers must now look at the ways they transport and store the material to reduce emissions, ensuring that they make use of lorries and baling.
Current climate
With increased awareness of the impact plastic pollution is having on our planet, waste management and recycling has become an undeniable priority for all in the UK.
Last year, it was reported that the UK recycles over 350,000 tonnes a year – a huge improvement on the 13,000 tonnes of plastic bottles recycled in 2000. Existing measures such as the landfill tax, which was introduced in 1996, is also a significant factor shaping the waste management industry and a driver for the fall in demand for landfill.
China's stricter rules on imported materials (including plastic waste) has made it more difficult for the UK to deal with its waste. As we currently don't have the capacity to recycle all of the plastic we produce, meaning a lot of it is still exported abroad or dumped in landfills where it can take up to 500 years to decompose and leak pollutants into soil and water, we must look at easier ways to compress waste, such as baling.
Impact
Last year, scientists revealed microplastics in human stools and in June, another study showed that people eat at least 50,000 microplastic particles per year. Recently, scientists have warned that they're also 'significantly contaminating the air'. With millions of tonnes of plastic being discarded into the environment every year and with the fish we eat digesting plastics, it's not difficult to believe that this is the case.
Aside from the significant danger of microplastics, emissions are another area that is damaging the wider environment. Transporting goods is currently the largest contributor of greenhouse gas (GHG) emissions in the UK. Emissions from heavy good vehicles (HGVs) are significantly higher than anything else on the road – meaning increased costs from fuel and road tax. As HGVs use more fossil fuels, they also account for around one-fifth of the UK's total carbon emissions each year.
Turning the tide on plastic
In recent years there's been a number of initiatives to reduce plastic waste. UK supermarkets have seen a 86% drop in plastic bags sold between 2015-2018 after the introduction of the initial 5p charge. Furthermore, most are now all involved in recycling initiatives and are attempting to crack down on plastic packaging used on fruit and vegetables. Following overwhelming public support for the move, on May 2019, the government has now confirmed a ban on the supply of plastic straws, drink stirrers and plastic-stemmed cotton buds in England from April 2020.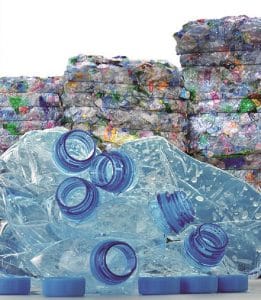 More businesses and organisations are becoming aware of their legal obligations as package producers and suppliers. Many have now signed up to a UK plastics pact actioned by Waste and Resources Action Programme (WRAP), which aims to transform the way businesses are using plastics. Moreover, in a bid to encourage more sustainable design and to cut down on waste going to landfill, last year, the government announced that it's going to make manufacturers pay full recycling costs.
Although our attitudes and methods in dealing with plastic have drastically improved, little has been done on how it's transported – this is where baling comes in.
How can we fix this?
Balers are used to reduce the volume of waste and condense recyclable materials into compact blocks for easy stacking, handling, processing and transport. The most commonly baled items include aluminium, cardboard, paper, non-ferrous metals and all types of plastics.
This method has increasingly been integrated into waste management practices, becoming a viable and attractive alternative when compared to traditional loose waste disposal. The sustainability benefits baling invites, coupled with their ease of use, holds considerable benefits for the environment and businesses.
Baling should be seen by decision makers as an opportunity to help protect our planet for future generations. Using balers can reduce the volume of your waste by up to 95%, cutting the number of journeys to and from landfills, thus drastically reducing fuel consumption and running costs. It can also be more profitable to recycle plastic into bales, since the cost of manufacturing plastic from scratch is more expensive than the cost of recycling plastic for re-use.
As we know, landfill plastic waste brings neither economic nor social benefits, and causes serious harm to our environment. However, bales allow for a well-managed landfill, which can result in limited immediate environmental harm.
Although we're heading in the right direction in the war on plastic, our use of the resource and our handling of waste is the next major challenge for us all.
Recent government reforms to cut consumption of single-use plastics have paved the way for long-term change. Now it's time for decision-makers be part of this change, and take the initiative in how plastic waste is transported to minimise emissions. Taking a step back and starting with the simple task of compressing waste into denser bales will drastically help our environment and economy, benefiting society and organisations for years to come.
Sources
https://assets.publishing.service.gov.uk/government/uploads/system/uploads/attachment_data/file/787488/tsgb-2018-report-summaries.pdf
https://www.bpf.co.uk/sustainability/plastics_recycling.aspx#s1
https://www.edie.net/news/5/Sustainable-shopping–How-are-UK-supermarkets-tackling-plastic-pollution-/
Plastic straws and cotton buds could be banned in England in a year
https://environmentjournal.online/articles/waste-crisis-imminent-as-landfills-could-overflow-by-2022/
https://www.gov.uk/guidance/packaging-producer-responsibilities
https://hansard.parliament.uk/lords/2017-11-22/debates/B30AE89D-32BB-4E53-8160-B755E4DD01AC/WasteCollectionServices
https://www.independent.co.uk/environment/plastic-microplastic-study-pollution-food-drink-water-poo-faeces-a8596836.html
https://news.sky.com/story/manufacturers-to-pay-recycling-costs-in-bid-to-stop-waste-11584427
https://www.standard.co.uk/futurelondon/theplasticfreeproject/plastic-recycling-in-the-uk-what-happens-to-the-plastic-in-your-recycling-bin-a4156036.html
https://www.telegraph.co.uk/business/reducing-plastic-waste/identifying-scale-of-the-problem/
https://www.telegraph.co.uk/news/2019/06/06/sainsburys-becomes-first-supermarket-get-rid-plastic-bags-fruit/
https://www.theguardian.com/environment/2017/dec/07/chinese-ban-on-plastic-waste-imports-could-see-uk-pollution-rise
https://www.theguardian.com/environment/2019/jun/05/people-eat-at-least-50000-plastic-particles-a-year-study-finds
https://www.theguardian.com/environment/2019/aug/14/microplastics-found-at-profuse-levels-in-snow-from-arctic-to-alps-contamination
https://www.transportenvironment.org/what-we-do/cleaner-safer-trucks
http://www.wrap.org.uk/content/the-uk-plastics-pact
This article is published by
HSM develops, produces and sells products and systems for compressing materials as well as for shredding paper and electronic data media. Hermann Schwelling Maschinenbau GmbH + Co. KG was founded in 1971 in Salem and started a year ...