This raw material is a sustainable alternative to chemical raw materials. It can be used as a smart coating for seeds and fertilizer granules, as a glue and binder and in many other ways. Today, the world's first raw materials factory was opened in Zutphen to produce this raw material. The plant in Epe is expected to open in the spring of 2020. This innovation will result in 20-35% less sludge waste, less CO2 emissions and energy savings of 30-80%. It allows cooperating organisations to contribute to a sustainable society with less waste.
The first Kaumera was produced 'live' on stage by the cooperating parties: professor Mark van Loosdrecht (TU Delft), dike reeve Hein Pieper (Rijn and IJssel Water Authority), dike reeve Tanja Klip (Valley and Veluwe), Cora Uijterlinde (STOWA), René Noppeney (RHDHV) and Niels van Stralen (ChainCraft).
Collaboration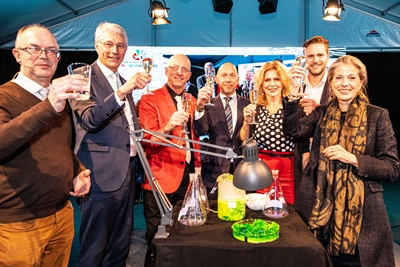 The launch is the result of intensive collaboration between TU Delft, engineering firm RoyalHaskoningDHV, Stichting Toegepast Onderzoek Waterbeheer (STOWA), the Vallei and Veluwe Water Authority, the Rijn en IJssel Water Authority and the biotechnology company ChainCraft.
Each partner has contributed part of the knowledge and expertise for researching, developing, producing and marketing this raw material.
Less sludge waste, less CO2 emissions
By removing Kaumera from purified sludge, 20- 35% less sludge needs to be removed and disposed of in Zutphen. This helps reduce energy consumption by 30-80% (depending on the application) and reduces CO2 emissions by 113 tons per year.
Every year, people and companies in the Netherlands produce millions of cubic metres of waste water. This waste water is purified by the water autohorities. They do not see the water as waste, but rather as a valuable source of clean water, clean energy and raw materials. According to research Kaumera is one of the five raw materials that can be extracted cost-effectively from wastewater on a large scale. After phosphate, Kaumera is the next raw material that is to be produced and marketed on a large scale.
All Dutch water authorities benefit from the knowledge and experience gained from this innovation. Moreover, it increases opportunities for profitable water purification across the world, and thus the opportunities for clean water and less waste all over the world.
Applications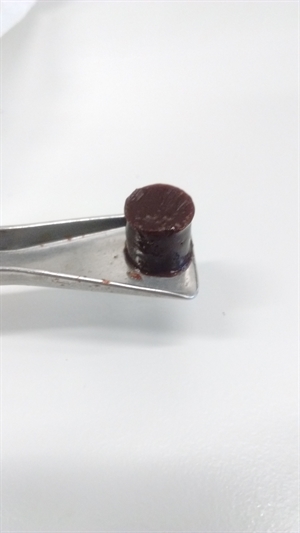 Kaumera is a versatile raw material: it can repel and absorb water and it is fire retardant.
It is also very suitable for coatings and composite materials. By combining it with other raw materials, the character of the fabric changes.
Hence the name Kaumera, which means 'chameleon' in Maori. Kaumera is the first to be marketed for agricultural and horticultural applications, but many other applications are possible (STOWA research).
Agreements have now been made with various market parties for the use of Kaumera, which is produced in demo plants in Zutphen and Epe.
Smart coating
Kaumera can be used as a smart coating for seeds and fertilizer pellets. Seedlings can therefore develop faster and are less vulnerable to diseases. As a coating for fertiliser pellets, they emit the fertiliser more evenly across crops, ensuring no unnecessary amounts of fertiliser end up in the water or soil.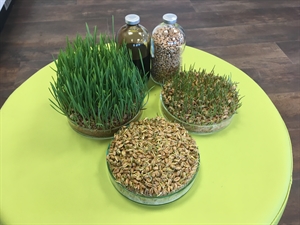 When Kaumera is applied as a coating on concrete, it ensures the concrete does not dry out during hardening, preventing cracks.
It can also act as a binding agent or adhesive. It is also easy to combine with other raw materials, making a composite material. New applications and possibilities continue to present themselves – research into which is continuing at full speed.
Second factory
The second raw materials factory is currently being built in Epe. There, purified sewage (from the municipality of Epe) is used to produce Kaumera. The build is expected to be completed in the spring of 2020.
Credentials
Kaumera is made possible in part by subsidies from the European Union (LIFE), the national government (RVO, DEI) and the province of Gelderland, with the cooperation of FrieslandCampina and the leading group within the Energy and Raw Materials Factory (water authorities that specifically deal with Kaumera).