He was accompanied by Dr. Alba Bala, researcher of the professorship and responsible for the waste line. During the visit, a new partnership was established between PICVISA and the professorship. Specifically, for the use of the company's Test Center, located in Calaf (Barcelona), as a tool and support installation for future research and activities of the Chair.
Based on this agreement, the Chair team can count on the Test Center for future own research and material testing, as well as to analyze and propose solutions to its different stakeholders.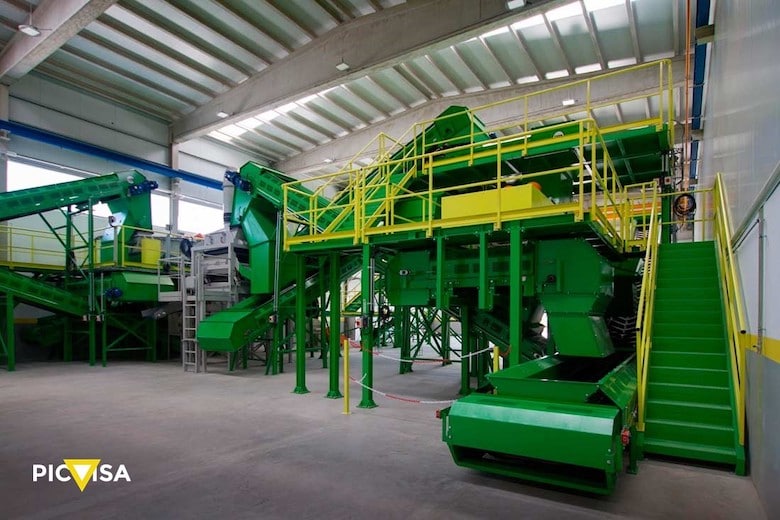 A unique UNESCO Professorship
The UNESCO Chair in Life Cycle and Climate Change is the only UNESCO professorship in the world specifically for the product's Life Cycle Analysis (LCA). Founded in December 2010 on the basis of the agreement between UNESCO and Universitat Pompeu Fabra (UPF), over the past decade it has become a leading source of innovative research on stroke and its application to mitigate climate change.
One of the pillars of the research of the chair is Waste Management, as it develops methodologies and applications to improve this field, promoting the objective evaluation of the different management options, seeking the points of improvement, and helping in its communication. The agri-food sector, construction, and new materials are three other areas covered by this UNESCO professorship, always from the focus of sustainability.
PICVISA and its Test Center committed to the mission of the UNESCO Chair
With 800 m2, the test plant PICVISA is an industrial scale testing laboratory for waste recovery and recycling. Through this installation, the company's customers can confirm the performances and productions of PICVISA equipment for a wide range of waste, using the most advanced technology and in real operating conditions.
The Test Center is completely automated and incorporates cutting-edge technology in artificial and sensorial vision with PICVISA's own equipment. It has mechanical treatment machinery and optical and magnetic separators, such as the ECOPICK robot, available for testing with new materials and applications, an ECOPACK 2000DT, an ECOGLASS 1000 and an ECOGLASS 1500.
With this new partnership, the company joins the mission of the UNESCO Professorship in Life Cycle and Climate Change to unite efforts for research and education in accordance with the principles defined by the Organization to rationalize the life cycle perspective in decision making in the face of sustainability challenges.