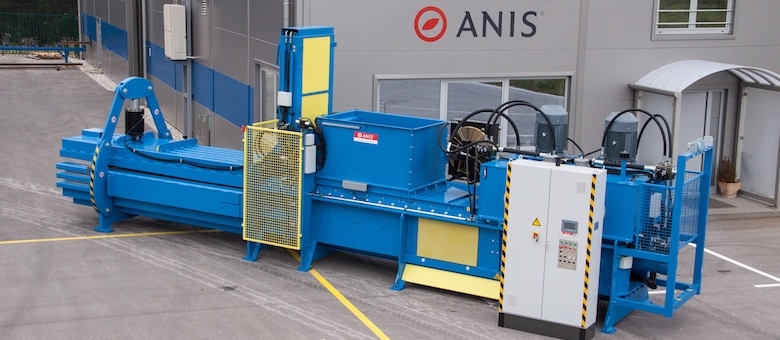 The Slovenian manufacturer of automatic balers for plastic packaging waste ANIS TREND d.o.o. has been selected as the primary supplier for one of the biggest waste management specialists in Croatia, REOMA Grupa d.o.o.
The selection was based on good practices in other waste management companies, such as Salomon d.o.o. in Lenart plant and Blok d.o.o. in Logatec plant, on long experience in the engineering development of balers, proven operational reliability and excellent weight of PET bottle bales. A lorry can be loaded with at least 24 tons of this type of waste material.
The waste specialist pointed out that ANIS balers exceed their expectations in all areas. The company produces excellent balers for all kinds of baling materials and offers outstanding after sales service support. Therefore, we discuss further baler purchases. "Highly compact and pileable bales enable us to achieve full truckload. They are the best proof for excellent efficiency of these balers" say at REOMA Grupa d.o.o.
Due to high bale density and optimal transport, the payback period of the investment should be 20% shorter than initially planned.
This article is published by
Baling Solution driven by experience!
Customized Channel Baling Presses and Feed Conveyors for every application, every material and every individual demand. ANIS Trend d.o.o.  is an internationally known machine-building company with its headquarters in Slovenia, EU. It has been developing, designing, manufacturing and selling wide range ...