Continually paving the way in innovative technology designed to maximize quality material separation. Ecohog has worked alongside a range of industry-leading scrap metal processors and shredder manufacturers to develop the ultimate scrap metal downstream solution.
The solution to maximizing scrap metal waste recovery
Shredding of cars and scrap metal, in general, is a well-established market. However, Ecohog recognized that there was a lot of valuable metal being overlooked and ultimately going to landfill. This was due to the inability of technology and/or processes to isolate and cleanly separate these remaining comingled metal/waste fractions. The trend in the industry has been towards large, static systems that are both expensive to purchase and maintain. In addition, there can be an arduous and slow process of planning and permitting such fixed plants.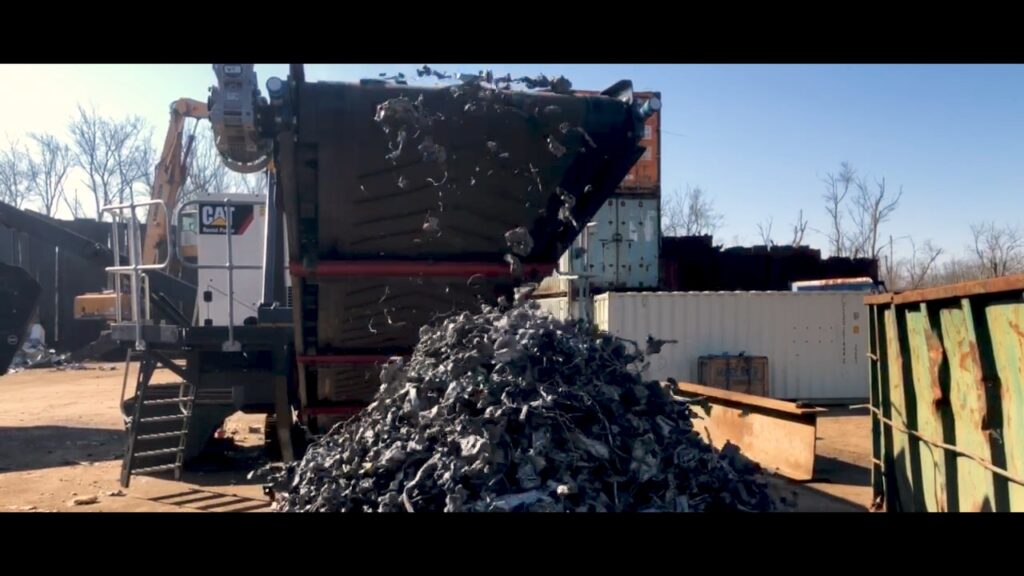 Through ongoing research, development, and over two years of scrap metal material testing, Ecohog now provides a solution to maximize the ultimate recovery of the 'forgotten' valuable metals and waste. Focusing on the separation of non-metal fraction contaminants enables the scrap metal processor to increase the commodity value of each core product. The overall scrap metal solution combines mobile hammermill shredding, Ecohog's latest product the Recon-Q Mobile Ferrous Separation System, and longstanding Hogmag tracked ECS.
Ecohog Managing Director, Tracey McNally stated; "We are delighted to be formally launching our Scrap Mobile Downstream Solution to the global marketplace following over three years of intense development and testing. The jewel in the crown is the Recon-Q, which combines multiple separation technologies that together provide ultimate cleaning of the ferrous scrap and waste residue. Therefore improving the scrap processor's output by ensuring maximum sorting and recovery of all waste elements of value, thus saving money and increasing profit! The response from all our customers to date has been phenomenal with systems operating in a range of scrap processing types including Aluminium Can (UBC), City Scrap/ Amenity, and Car Frag operations. We truly believe the combination of the three machines in a scrap mobile downstream process to be game-changing. We are thrilled to finally bring it fully to the marketplace in collaboration with a range of well-known global hammermill manufacturers".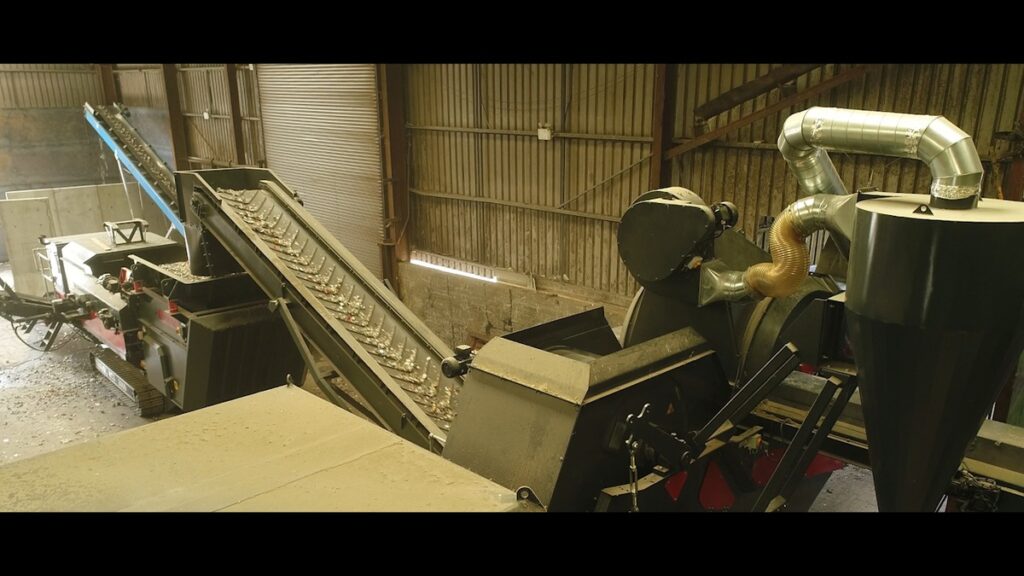 Exceptional results
Partnering the industry-proven hammermill technology with the Ecohog Recon-Q Mobile Ferrous Separation System and mobile Hogmag Eddy Current Separator scrap metal processors have the capacity for example to shred full cars, used aluminum beverage cans, and city scrap/ household white goods using the hammermill. Shredded material directly enters the Recon-Q where the wind shifting technology removes the light garbage contaminants in a two-stage process. Consequentially, the resulting metal fed to the custom specification Ecohog scrap drum is exceptionally clean. From this point, the reclaimed ferrous fraction undergoes the on-board quality inspection phase. This is where any rogue items can be removed along with large and small armatures or 'meatballs' and 'lemons' as they are commonly referred to. The fraction not captured by the ferrous magnet then undergoes a tertiary treatment step, again with an application-specific Ecohog designed Eddy Current separator. Furthermore, achieving incomparable recovery and purity of Zorba, while liberating Zurich, making it readily available for isolation/separation. The combination of the equipment delivers an upgraded end product at a cheaper cost per tonne production rate, due to the decrease in capital equipment required.
Ecohog is both proud and excited to introduce this patent-pending solution to the market. A product that has, within its first few years, revolutionized and redefined both the gold standard of scrap processing and the perception of the best way to recycle scrap, achieving unprecedented recovery and net profit.