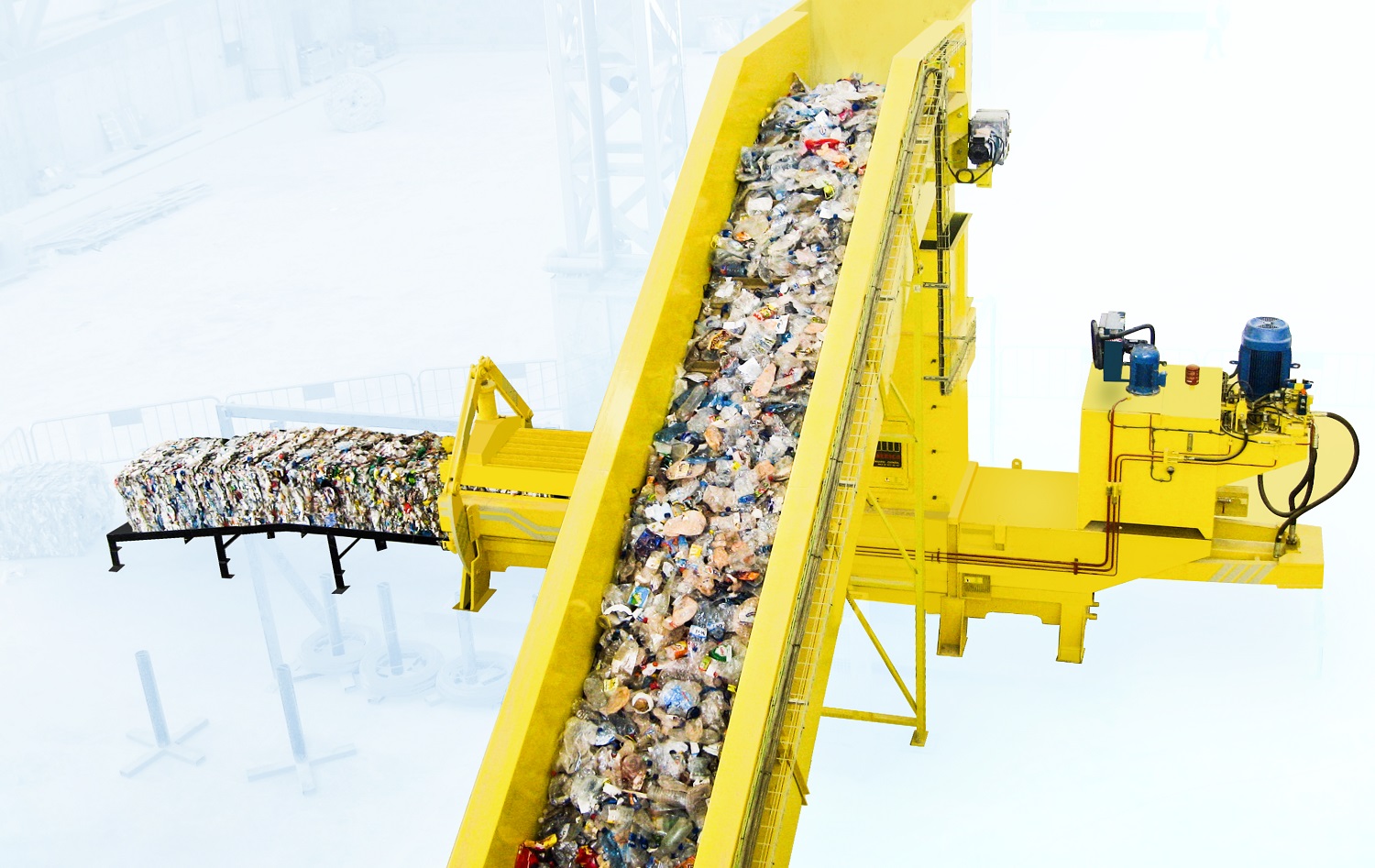 IMABE has 40 years of experience in the supply of conveyor belts for the different recycling industry sectors.
The conveyor belts are designed and manufactured to deposit different types of materials (paper, cardboard, municipal solid waste, metal scrap, fodder, biomass, etc.) in a wide variety of recycling equipment: balers, shredders, pulpers, triage lines, etc.
The design of each IMABE conveyor is made according to the purpose of the feeding system and the customer's needs.
For the recyclables sector, there are two types of conveyors that are manufactured according to the customers' requirements: with rubber belt or with steel slats. In both cases, the conveyors are reinforced to withstand the long working hours to which they are subjected, as well as the constant dropping of materials. These feeding systems are long-lasting, robust, and reliable, requiring very low maintenance.
On the other hand, the conveyors for metal scrap and solid waste are reinforced with metal slats, which increase their useful life.
IMABE also manufactures weighing belts for the control and calculation of the material that comes into the baler in order to make bales with a precise weigh.
All the IMABE conveyor belts can be personalized to meet the needs of each customer, allowing the possibility to choose elements such as the chain pitches, the useful width, the belt drop, and the type of slats.
Regarding the safety systems, IMABE is continuously searching for new technologies to incorporate to its equipment and fulfil the requirements of its customers.
This article is published by
IMABE is a leading company with +45 years of experience and +3.000 installations in +65 countries that offers a broad range of solutions for the treatment and baling of solid waste. It has international presence and commercial delegations in the United States, Mexico, Argentina, Russia and Spain. IMABE is a customer-focused company that provides ...