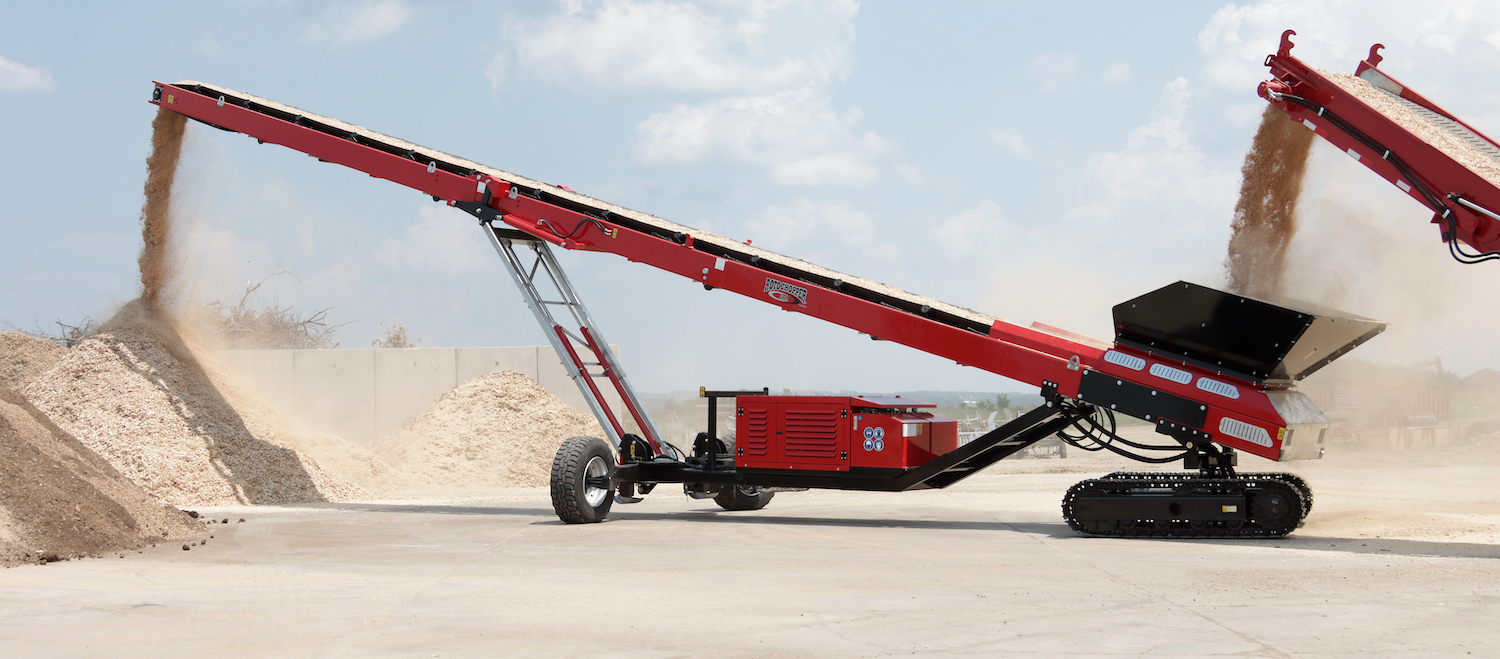 Rotochopper has added the 365R Tracked Radial Stacking Conveyor to their product offering.
The addition of the 365R Conveyor is just one of the products that Rotochopper has recently added as they continue to expand the equipment they offer to meet the material handling needs of their customers. "As we continue to look for ways that Rotochopper can help our customers streamline their operational processes and improve their bottom lines, the 365R Conveyor is a great addition to our product offering. We are excited to provide this conveyor option to our customers", shared Nicole Klein, Marketing Manager for Rotochopper.
The 365R allows for effortless stacking of product with a radial on timer and automatic oscillation to smoothly blend the pile. The radial stacking along with easy tracked positioning creates efficiencies and time savings by minimizing repositioning needs. Meister's Forest Products, Inc. recently purchased a 365R. "The addition of Rotochopper's new 365R Stacking Conveyor has allowed us to capitalize on the full production capabilities of our Rotochopper FP-66 horizontal grinder more effectively. The 365R is very impressive. It is easy on fuel, simple to operate and is saving us time and product space every day", shared Cody Meister.
The 365R features a 36" wide belt with a 65ft radial and a 30ft discharge height. Minimize the need for additional handling and supporting equipment with the 365R Tracked Radial Stacking Conveyor. Also available is the 480R Conveyor, which is equipped with an 80ft radial stacker and 48" wide belt. To learn more about Rotochopper's Conveyor equipment, please visit our website at www.Rotochopper.com
This article is published by
Rotochopper manufactures industrial grinding equipment for converting wood waste, green waste, and other low grade materials into premium fiber products, such as colored landscape mulch, animal bedding, compost, biomass fuels, and asphalt hot mix supplement (from shingles). Rotochopper diesel and electric powered grinders are available in a wide ...