The JSC Aluminium Alloys plant is located in Podolsk near Moscow and is home to one of Russia's leading aluminium producers. About a third to a half of the company's production is exported to Asian countries, America and Mexico. The raw material is used to produce profiles for aluminium frameworks, special tools and even engines. The company was founded in the 1950s and has since grown to a considerable size: 320 people work on approximately nine hectares of land and produce a total volume of finished aluminium products of around 45,000 tonnes per year.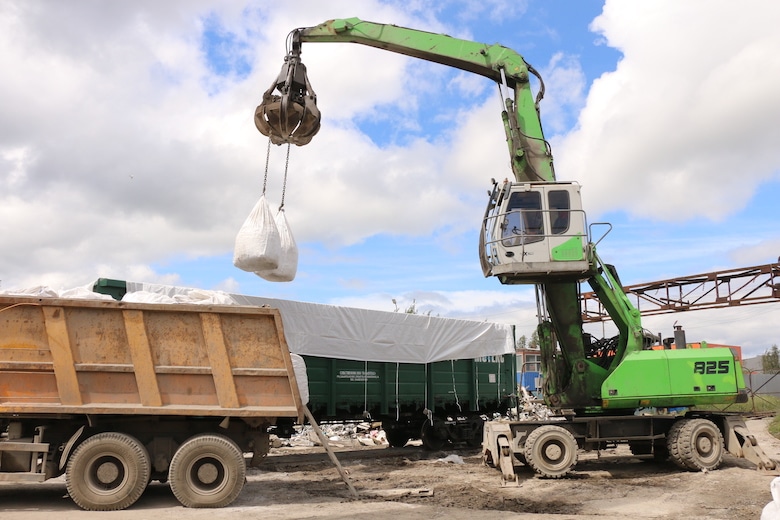 Andrey Tsidenov, the general director of the plant, attaches great importance to the continuous updating of production technologies and equipment. In 2010, for example, the company acquired a rotary kiln system, with which it entered a new market for slag processing. Also, the stock of transport and logistics machines was expanded on site: The company now operates with three SENNEBOGEN 825 D-Series material handlers, the third of which went into operation in spring 2019
Optimized machines for continuous duty in the aluminium plant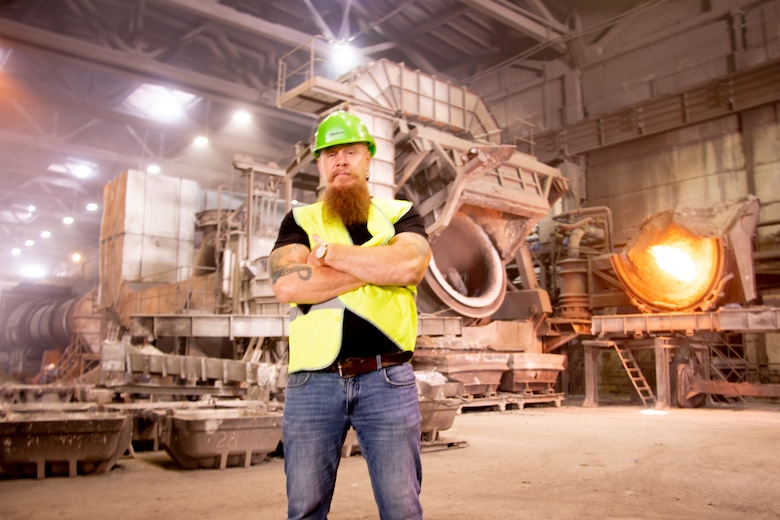 The machines are very "busy" and work around the clock: they unload all the raw materials that come to the company, distribute them in sorting plants, collect them in stacks, load the machines that are transported with scrap for remelting, and even load the finished products into wagons.
Andrei Frolushkin, Head of Transport, said: "One of the most important factors in the choice of SENNEBOGEN machines was the absence of electronics, which simply could not withstand the working conditions in the factory. SENNEBOGEN is one of the few companies that still offers electronically reduced material handlers of the D-series that we can actually work with".
Another factor that influenced the choice of machine is the plant's infrastructure. The plant was built during the Soviet era: All passages are low and limited by masts and pipes; not every machine can pass under these obstacles: This challenge was solved with a small and very manoeuvrable SENNEBOGEN Model 825, which can travel through the difficult to pass paths of the plant with the boom and grab stick fully extended in transport position.