After 15 years of collaboration with Pellenc ST, SERUSO S.p.A renewed its trust in Pellenc ST and its partner integrator VAUCHÉ to completely renovate the sorting plant.
The modernization project
This Verderio municipality plant required 6 months of work and an investment of 11.2 million euro to be completely revamp, 15 years after its initial opening. SERUSO S.p.A continued entrusting Vauché for the design and the supply of the new MRF.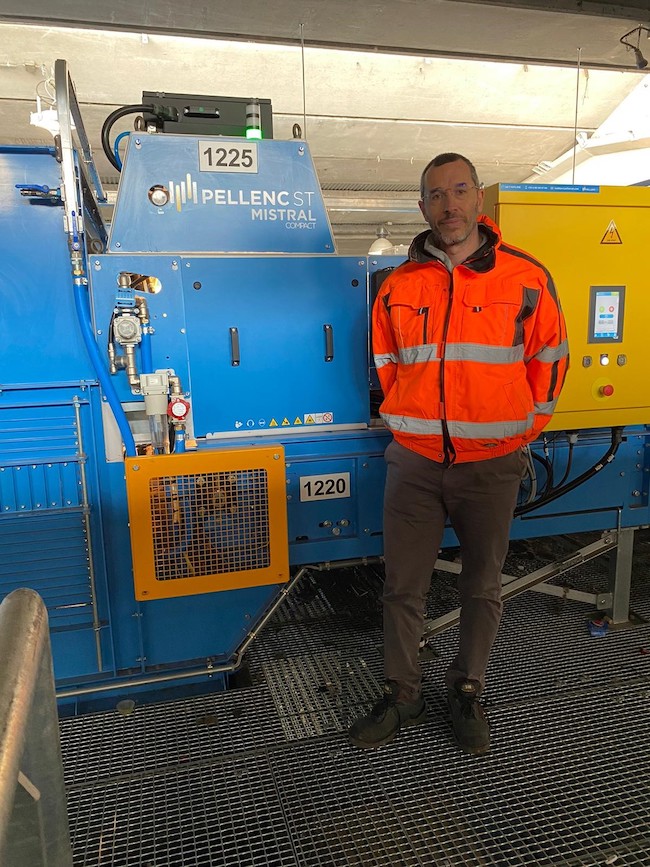 The new 15 Pellenc ST Mistral COMPACT machines can process 13 tons per hour of recyclable waste.
Those optical sorters share the latest advanced sorting technology with the Mistral+ CONNECT, giving
the same high levels of performance with the smallest footprint in the market.
"The COMPACT range is suited to installations where space and access are limited; so it was the ideal solution for a quick and easy retrofit of the Verderio plant."
Among those 15 machines, 11 are dedicated to the 3D
fraction, 3 to the 2D fraction (PE and PP films) and 1 to
the recovery of the fine fraction. Most of the optical
sorters are equipped with the Top Speed option and
work up to 4.5 m/s while maintaining the same level
of performance with an overall sorting efficiency of
over 90%.
At the forefront of recovery
The plant represents true excellence in the recycling of plastic packaging such as bottles, trays and
containers. Optical sorters can differentiate up to 16 different fractions including light blue and crystal
PET (compared to the 9 previously selected), which can be sent to material recovery facilities.
Finally, this state of the art plant recovers even the smallest fractions. Recycling small "fines" is
typically more complex, but manageable with high-resolution optical sorters. SERUSO S.p.A can now
recover polyolefins fines (20-50mm) and significantly decrease losses of this valuable material
previously sent to landfill.
Pellenc ST sorting solutions are the new benchmark for operators to modernize their industrial equipment and meet the new standards of 4.0 sorting centres.