In recent years, sorting centers have gradually witnessed more complex and expanding streams. The challenge is therefore to support operators in modernizing their industrial equipment and providing them with the technology to meet ever-changing needs, with sustainable and adaptable solutions. It is in this context that Pellenc ST decided to develop the Mistral+ Connect.

Jean Henin, CEO of Pellenc ST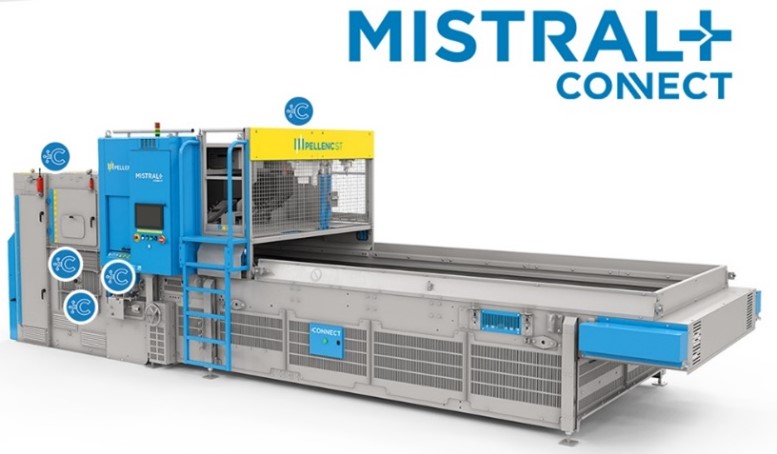 Equipped with the latest generation of detection technologies, this new Mistral+ stands out above other sorting machines thanks to its exceptional sorting performance. The new "FLOW Detection" system combines a new spectrometer covering an extended NIR/VIS spectrum, as well as focused lighting. This combination enables the recovery of target materials with high levels of purity. In particular, the "FLOW Detection" system provides better detection and sorting of paper versus cardboard in sorting centers as well as PET bottles versus PET trays or thermoforms.
To strengthen the support provided to operators in their search for performance, Pellenc ST decided to include a series of sensors on all the Full Package models as well as offering services that can be used remotely or on-site. These different sensors collect additional information to log and analyze equipment incidents, avoid breakages or blockages, and analyze the breakdown and distribution of materials processed by the equipment. This data enables operators, in collaboration with Pellenc ST experts, to better target corrective action to optimize availability rates of sorting sites as well as sorting quality.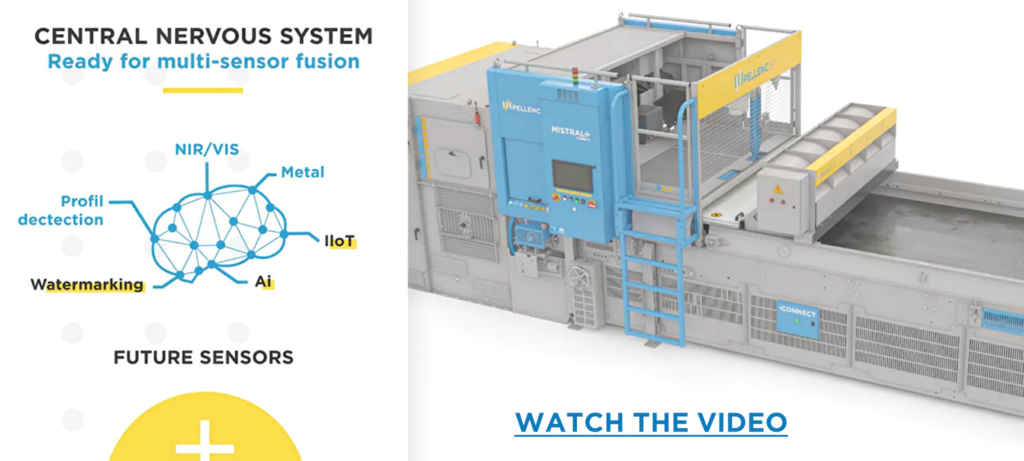 Lastly, Pellenc ST guarantees the adaptability of its equipment. Already recognized for the modular features of its equipment, Pellenc ST is expanding its range and offers "Future Proof" features for all Mistral+ Connect machines. This guarantee is made possible thanks to the Central Nervous System (CNS) software platform. The CNS is provided as a standard feature and offers the possibility of integrating future technologies and Pellenc ST scanners such as the IIoT, Watermarking, and Artificial Intelligence in the form of upgrades.