Bunting is one of the world's leading designers and manufacturers of magnetic separators, eddy current separators, metal detectors and electrostatic separators. The Bunting European manufacturing facilities are in Redditch, just outside Birmingham, and Berkhamsted, both in the United Kingdom.
In operation, dry materials, such as plastic granules or flakes, are gravity-fed into the FF Drawer Filter Magnet containing rows of high-strength rare-earth neodymium tube magnets. The strong magnetic field of the magnets attracts any damaging ferrous metal contamination present in the free-flowing material to the tube surface and held securely.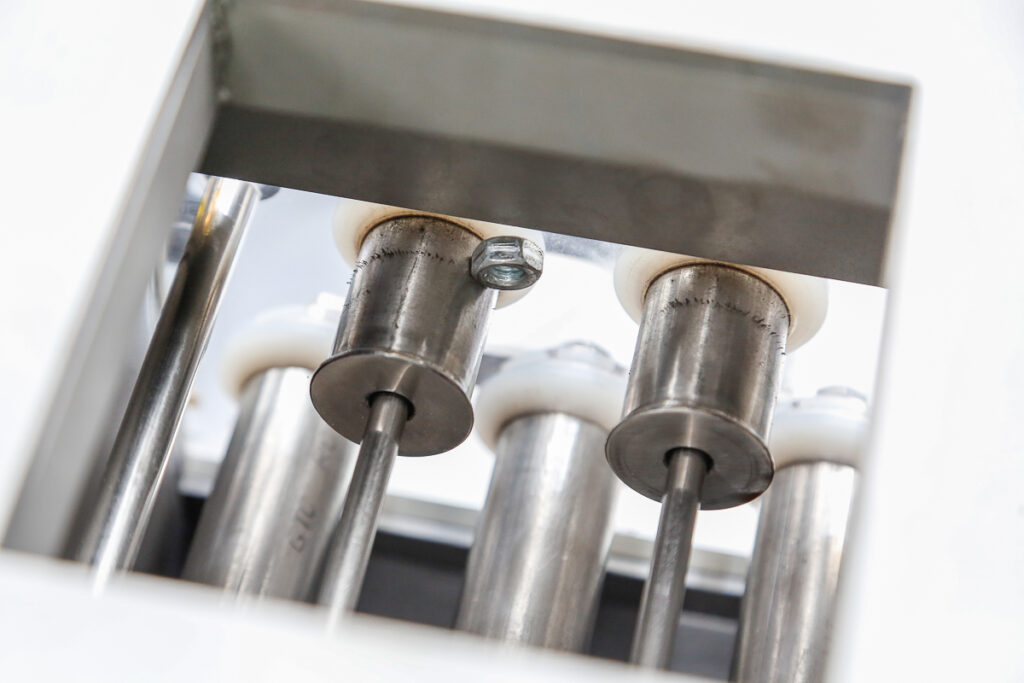 Frequent removal of the captured metal maintains optimum separation performance. In the past, this has meant extracting the tube magnet assemblies from the housing and manually removing the captured ferrous metal. This often proves time-consuming and hazardous due to the extreme strength of the neodymium tube magnets and the potentially piercing nature of the ferrous metal contamination.
With the new insert, operators withdraw the tube magnets from the housing through the Perspex plate using a handle. Any metal contamination is drawn to the front of the plate, which is fitted with strong plastic washers that block the metal from moving outside the housing. As the tube magnet is withdrawn entirely, the captured metal is no longer magnetically held and falls under gravity into a waste collection chute.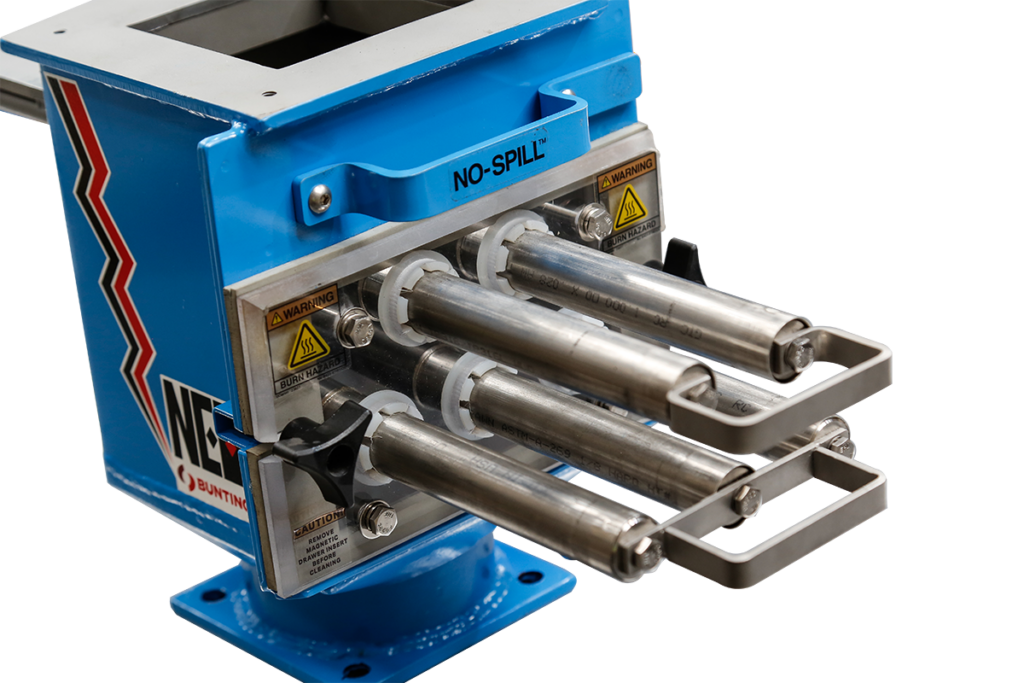 The insert is supplied as part of the new FF Drawer Filter Magnets (model FF-MSCI – FF Manual Self-Clean Insert) and is designed for easy retrofitting into previously purchased standard units.
"It is a simple solution for a long-standing problem," explained Bradley Greenwood, Bunting's Sales Manager. "However, our aim was to design the insert so it can be easily fitted into existing FF Drawer Filter Magnets. Our FF Drawer Filters Magnets operate successfully for long periods, with no reason for replacement. With the insert, customers can simply replace the front plate for simpler and safer metal cleaning."