They are the basis for recycling and therefore indispensable for a circular economy. The quality of the recycled end-product depends on the purity of the sorted fraction; this means that high purity equals high quality. Because of the market's increasing requirement for good-quality recycled material, the purity levels of the sorted fractions need to be as high as possible. This is where the expertise and experience of the provider comes in. The best possible planning of the waste sorting plant (the first step in the recycling process) is the key to obtaining a high-quality output at the end of the process. This requires both good machines and good engineers.
STADLER is a 228 year-old company, which has been operating for over 30 years in the disposal and recycling sector. The experience it has developed enables the company to always be one step ahead of the others, – as it was, for example, when it installed the world's first completely automated MSW sorting plant in Oslo, or the world's first film sorting plant in Sofia.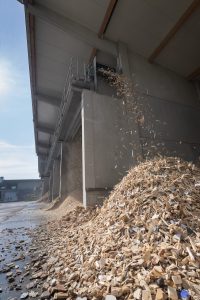 In addition to this extremely important purpose, waste sorting plants also have a key role to play in the war against global warming by contributing to the reduction of CO2 emissions. When a sorting plant replaces a waste disposal site, it eliminates the production of a variety of gases – including CO2, – that are toxic for the environment and would have been produced had the waste been left on a landfill site. This remains a serious issue in developing countries in Central and South America, Africa and Asia. Global warming is a worldwide problem and needs to be tackled everywhere, which is why it is so important to support the adoption of waste sorting technology around the world.
STADLER has been expanding its business, entering new markets over the past years. In particular, it is successfully introducing its advanced technologies and equipment in South American marketes, helping to stimulate their circular economy and to prevent the growth of waste landfill sites. With the kind of technology offered by STADLER, these countries can play a key role in tackling the global issue of climate change.