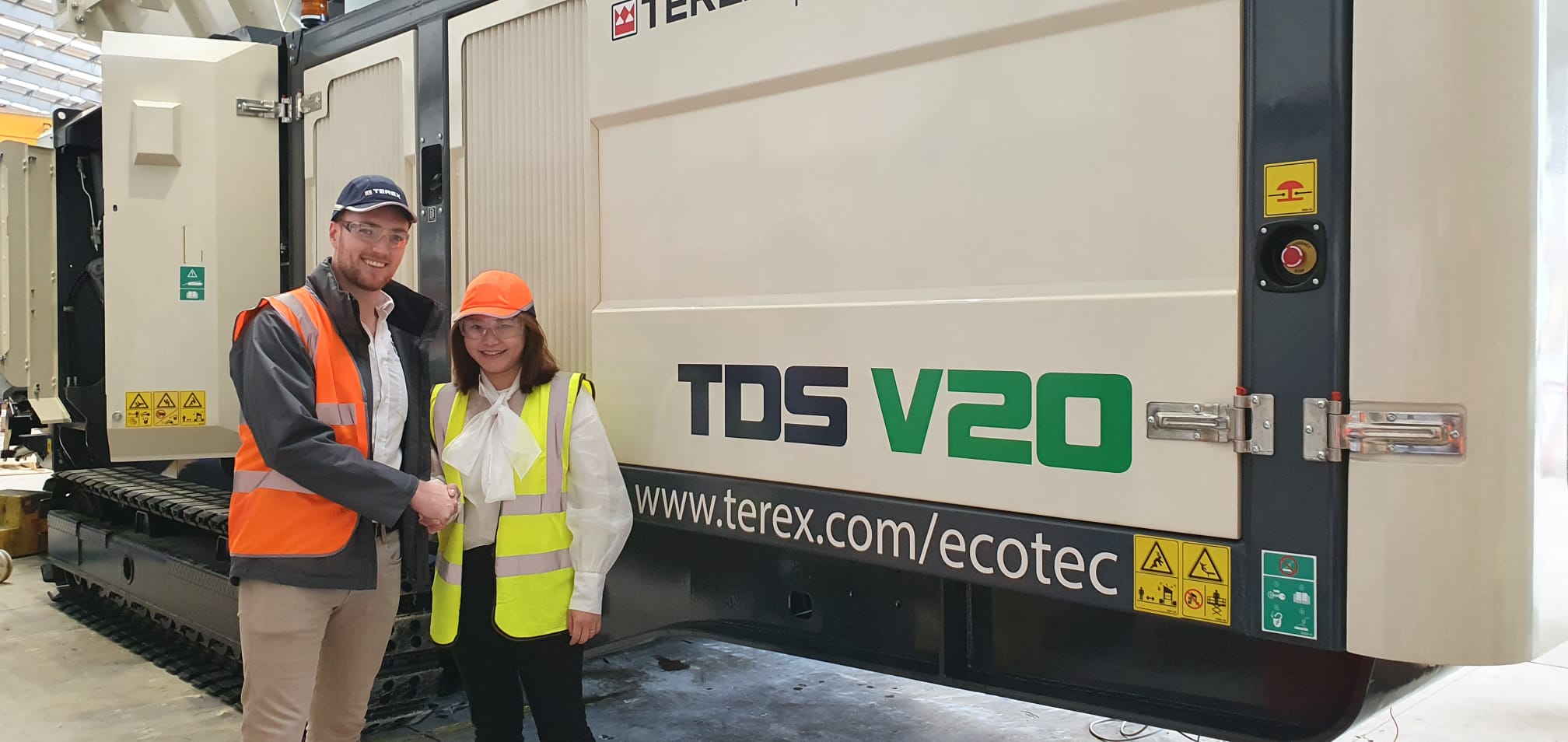 Terex Ecotec is pleased to announce the appointment of A+Tradex Solutions as their authorised distributor for Taiwan. A+Tradex Solutions will supply the full range of Terex Ecotec's wood processing, biomass, and recycling equipment, as well as genuine spare parts and machinery maintenance throughout the country.
With headquarters in Frankfurt, Germany, A+Tradex Solutions draws on the technical knowledge and equipment of the European environmental industry to provide the latest technical solutions for the environmental industry in Asia. They offer a complete end-to-end service from working with customer requirements, plant specification, parts and maintenance supply.
Ashley Chen, A+Tradex Solutions said, "Ever since we started to bring recycling equipment from Europe to Taiwan, our main goal has always been to improve efficiency in Taiwanese waste treatment. Being of rather small size but high in population, space is limited, and the amount of waste is exceedingly large, making mobile waste management solutions extremely valuable for Taiwan. The range of Terex Ecotec's compact-sized and highly efficient mobile equipment is perfectly suited for the needs of the Taiwanese market. We are proud to take on the role as the official dealer for Terex Ecotec in Taiwan and are looking forward to further improve and evolve waste management in Taiwan together."
Richard Lavery, Regional Sales Manager for Taiwan said, "I am very pleased to appoint A+Tradex Solutions as our distributor in Taiwan. Terex Ecotec's goals for increased distribution in Asia will be facilitated by having strong representatives like A+Tradex Solutions in this region. I'm excited to work with Ashley Chen and her team to seize the opportunities in the Taiwanese recycling market and I look to forward to our prosperous partnership."
This article is published by
Terex is a global manufacturer of materials processing machinery and aerial work platforms. We design, build and support products used in construction, maintenance, manufacturing, energy, recycling, minerals, and materials management applications. Certain Terex products and solutions enable customers to reduce their environmental impact including ...