Electronic scrap – originally assembled in Asia from precious metals such as platinum, palladium, gold, rhodium, and silver, from rare earth as well as from copper, nickel, aluminum, and iron. This electronic waste is usually incinerated and the precious metals and rare earth are sorted out of the slag. Most of the rest is exported to Africa and attempts are made to recycle the copper from the cables. "The previous methods of recycling of electronic waste cost a lot," says Rudolf Stokar von Neuforn, "They cost transport, air pollution, health and often even the lives of the people who do this work. We can lift the treasure of electronic waste only if we are gentle. "
And it is precisely this gentle method of returning electronic scrap to its components that Rudolf dedicates himself to as managing director of Reco-E. Growing up in Munich, he was fascinated by computers early on, He studied electrical engineering and specialized in founding companies, since 2015 he has been working on a revolutionary technology to completely recycle all components from computer scrap in a cold process without incineration.
Instead of a press plus incineration as in the previous e-recycling, Reco-E works with a grinder and "the right ingredients". "We put the mainboards, processors and circuit boards in our machine and the right chemistry for them like from a recipe, everything else is mathematics. One metal after the other then comes off until they are all unmixed. In the beginning, we have started with 50 kg per day, today we are already processing around 2 tons per day. We recycle copper, aluminum, silver and 24-carat gold, platinum, and palladium, but also rare-earth.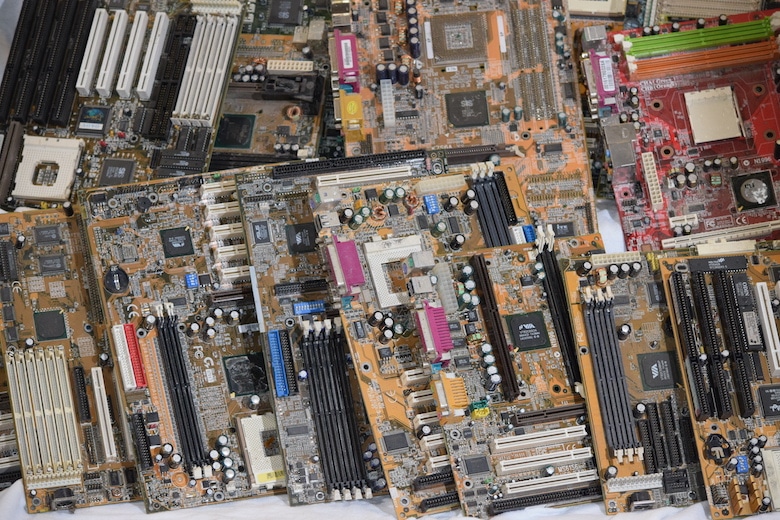 Reco-E also extracts plastics in granulate form, which can be reused, for example, for the manufacture of sewer pipes or delineator posts for country roads. Raw materials are scarce and expensive and the climate targets are clear. That is why we at Reco-E carry out sustainable recycling and feed the recovered raw materials back into the economic cycle.
For the financing of the Reco-E-Mühle, which is now in a hall in the district of Erding, von Neuforn combined own funds and a start-up loan from the Kreissparkasse: "There was quickly a basis of trust that has proven itself over the long term." Stefanie Krex, customer advisor at the Kreissparkasse from the corporate customer center North in Unterschleißheim, says: "Sustainable, environmentally friendly recycling is a very interesting topic. The founder convinced with his idea and as a person, we are happy to go with you. "
Incidentally, Rudolf Stokar von Neuforn is already working on another vision: to produce hydrogen in powder form. "Good to know that the Kreissparkasse is there."