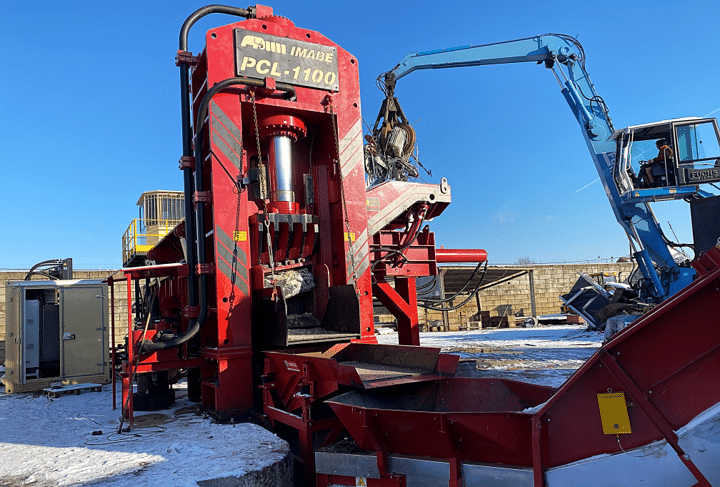 The IMABE PCL-1100 side compression shear for metal scrap is one of the most advanced shears in terms of reliability, production and performance. The machine has been designed taking into account the current customer needs, being able to process different types of metal scrap materials.
It has already been installed in Belgium and is running at full capacity, standing out for its high production and low operating costs.
The PCL-1100 shear baler is the result of over 30 years of experience in the manufacturing of machinery for the metal recovery sector, installed in more than 25 countries, which is characterized by its:
Robustness. It is designed and built following the most demanding standards in terms of technological advances and the quality of the materials used for its manufacturing, ensuring a long useful life.
Reliability. The entire process is carried out at IMABE's facilities: from the design to the manufacturing and installation of the machinery, taking into account each client's needs.
Modernity and simplicity. The most modern technology is combined with the simplicity in the maintenance, facilitating the work of the customers. In addition, an agile technical service is provided with physical and remote assistance by phone or modem, avoiding unnecessary travel and guaranteeing customer support in any circumstance, which is an added value given the global health situation.
Low operating and maintenance costs. All the components in contact with the metal scrap to be processed are reinforced to avoid friction and wear, facilitating the maintenance and useful life of the shear. Likewise, both the blades and all the guides are easy to use and can be disassembled.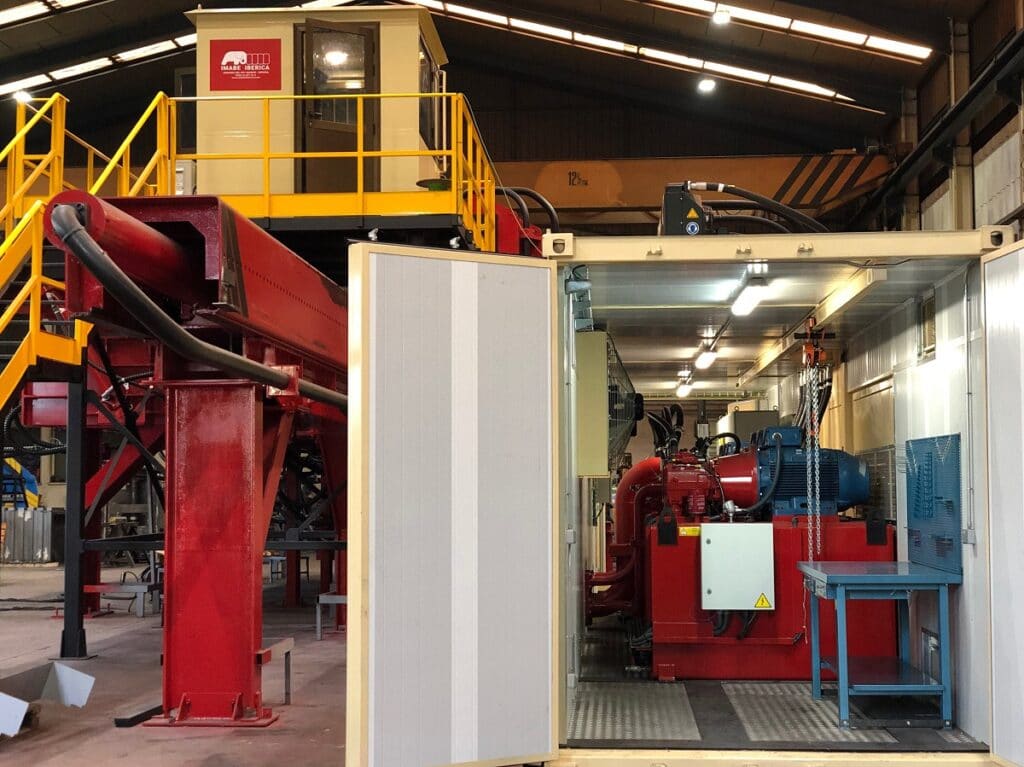 This article is published by
IMABE is a leading company with +45 years of experience and +3.000 installations in +65 countries that offers a broad range of solutions for the treatment and baling of solid waste. It has international presence and commercial delegations in the United States, Mexico, Argentina, Russia and Spain. IMABE is a customer-focused company that provides ...