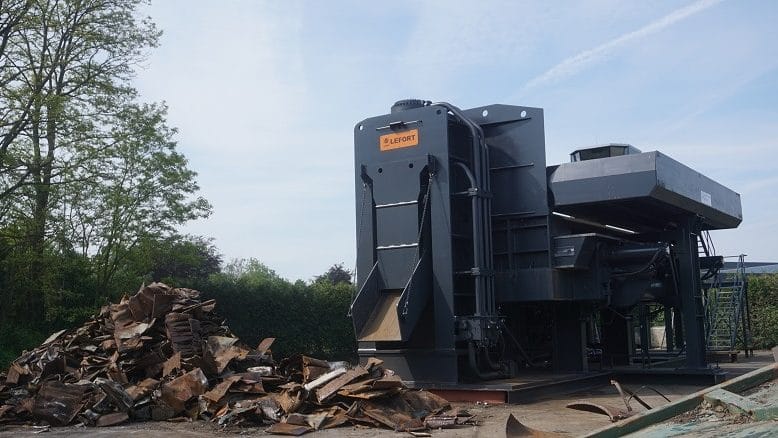 GOSSELIES - LEFORT is introducing the new generation of Heavy Shears, ranging from 1000T to 1600T of cutting force!
The new Koloss range is a completely new development based on the experience and knowledge acquired in the last 70 years. Extremely heavy and robust, these shears are suitable to process large volumes of heavy duty & demolition scrap. The biggest installation can weigh up to 550T depending on the configuration.
Available in the BL version (side compression) or in the TS version (wrap-around), the compression box length ranges between 8 metres and 10 metres.
In May 2019, LEFORT organized an international event in Gosselies (HQ) where a select group of customers were able to check out the brand new KOLOSS 1300 BL – freshly out of the LEFORT factory.
This article is published by
LEFORT is a family business, founded in 1947, that manufactures and develops all types of hydraulic shears and balers for the metal recycling industry. The name LEFORT  is well-known in today's metal recycling industry and carries the reputation of supplying the industry with the most technologically advanced machinery. These machines are known ...