SieboTec GmbH consists of a young team that is passionate about the recycling industry. Each individual has many years of experience in the areas of spare parts management, service, and production.
The focus here is clearly on the customer. Fast, qualified answers, the dispatch of spare parts, and service calls prevent long downtimes for the customer.
We manufacture Trommel screens build for customers who want a high quality, long-lasting machine which is service friendly, mobile with the newest technique, and low fuel consumption. 
Together with our partner companies in the region, we manufacture in accordance with the "Made in Germany" quality feature.
We look forward to you.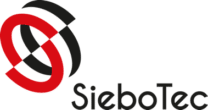 Company name:
SieboTec GmbH
Phone number:
+49 2921 32108-11