The recycling industry in the COVID-19 era
During the health crisis, maintaining waste plant activity has been essential. This is because the function provided is directly linked to certain essential services, such as food or health.
However, maintaining production has not been easy. Restrictions on the movement of people and goods have resulted in many companies experiencing supply chain problems or a lack of technical assistance, particularly when dependent on foreign suppliers.
Considering this situation, unthinkable just months ago, experts warn of the need to ensure good supply management and therefore recommend having alternative suppliers to protect production.
In-house development versus outsourcing
The Spanish company PICVISA has been offering automation and artificial vision solutions for recycling plants for more than 15 years. Over this period, their products have evolved greatly and now feature disruptive technology such as Artificial Intelligence when developing all their equipment. Ecopick, an intelligent robot used for automated sorting and quality control tasks, is a fine example of this commitment to investing in R&D.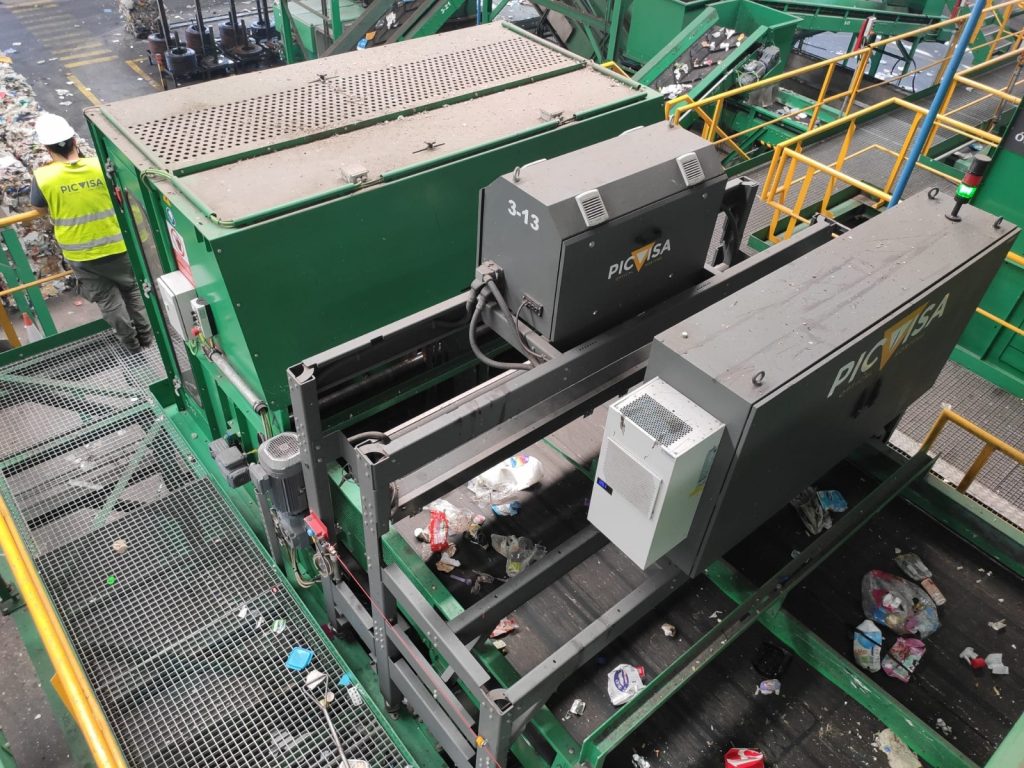 During the pandemic, PICVISA has continued providing fast, professional responses for its customers. At no stage did manufacturing equipment or technical assistance provision stop. First, this has been possible because the company's whole production and supply chain is in Spain, and not dependent on foreign markets. Second, the company has always been committed to in-house development and production over outsourcing.
Outsourcing reduces costs but also means a certain loss of control over overproduction. Therefore, PICVISA never outsources R&D or production, ensuring high levels of efficiency.
Additionally, due to their own team of engineers specialized in robotics, and artificial intelligence and vision, the entire production process can be controlled with maximum guarantees: from designing equipment to implementation at the clients' facilities.
Bespoke technical assistance and 24/7 service
Despite the health crisis, from their testing facility in Calaf (Barcelona), PICVISA has offered customers the chance to test machines remotely, thus facilitating and streamlining their purchasing decision. This has enabled customers to assess how effective the PICVISA equipment is for their product sorting and quality control, without having to visit the test center, following the whole process through video recordings.
The company also has a technical team providing 24-hour online support. Technical assistance has not been interrupted at any stage during the pandemic, prioritizing where possible remote equipment repairs and remote revision.