With its unique dimensions and production capacity, this new size of plant features a screw diameter of 280 mm, implemented for the first time in a VACUREMA® Basic 2628 T large-scale project for producing rPET pellets. EREMA has just shipped the plant to a customer in Brazil.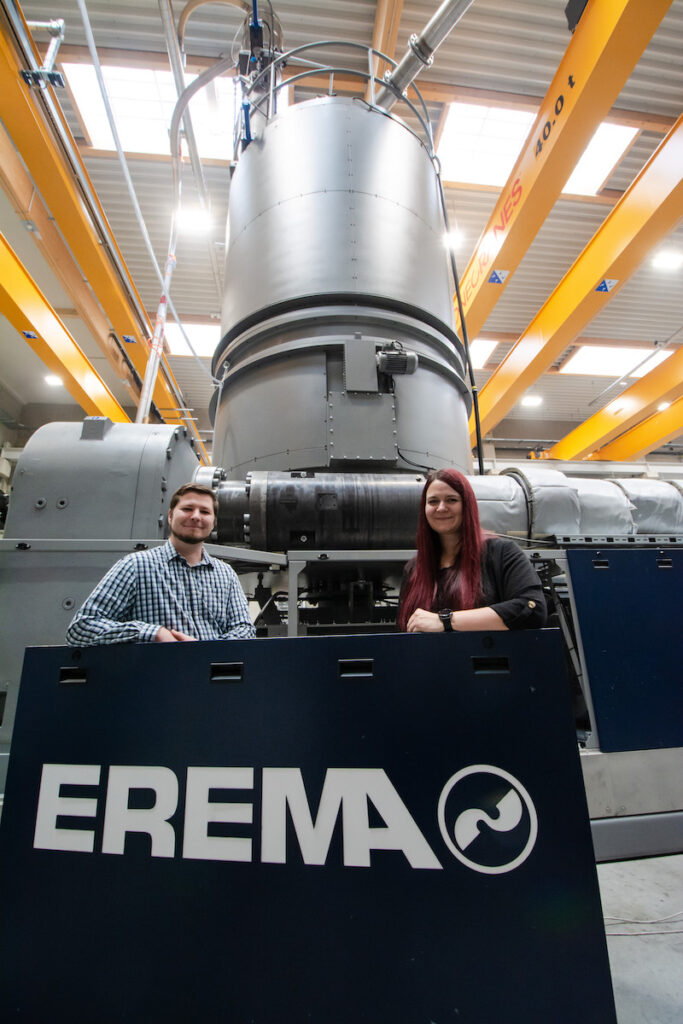 Ansfelden, 15 December 2021 – Up to 40,000 tonnes per year of rPET meeting the highest quality standards can now be produced. "For this purpose, we installed a screw with a length of ten meters, a diameter of 280 millimeters, and a weight of 3.5 tonnes, which is the largest ever used in one of our recycling machines," explains Managing Director Michael Heitzinger. The screw was manufactured by 3S, a subsidiary of EREMA GmbH. No less impressive is the reactor of this recycling system, which, with a height of around 10 meters, is also unique and almost reaches the roof of the new production hall. 500 tonnes of input material were recycled during the test phase, which was subject to strict quality control. "The entire project was a great team effort," Heitzinger said, thanking everyone involved.
EREMA is your expert partner for large-scale projects
Just four years ago, the largest extrusion line supplied by EREMA was designed for a throughput of 15,000 tonnes per year. This size of the plant was ordered by customers once or twice a year. In the meantime, machines like this leave the production site in Ansfelden every month. As early as 2020, EREMA proved to be a pioneer and reliable partner for implementing unique large-scale projects. That was when the food and beverage packaging manufacturer Envases Universales Mexico commissioned two VACUREMA® Basic 2625 T machines, each with a screw diameter of 250 mm and a capacity of 30,000 tonnes per year.