These are left-over, floating fishing nets and ropes that pollute the world's oceans – which are unfortunately all too familiar from the unforgettable photos of sea turtles or other sea creatures caught up in them. Using state-of-the-art technology for the plastics recycling, the aim is to turn this linear waste into a product on site and create a circular economy. At the forefront of the process chain is a WEIMA W5.22 single-shaft shredder with hydraulic drive.
The vision
But first we'll jump back to 2020, the year that Healix was founded. The visionary Marcel Alberts was increasingly aware of the marine plastic problem and decided to do something about it. As he later quotes himself at the opening, it is time to "Stop talking, start doing." The smart entrepreneur from Maastricht previously gained two decades of valuable experience in the fiber and textile industry, which he can use to his advantage for his project that is very close to his heart.
Plastic problem: ghost nets
His idea is both simple and ambitious: Collecting discarded and broken nets, ropes and cords from fishing and farming to recycle them. Unfortunately, there are more than enough of them. Healix states that ghost nets account for at least 30 percent of the great pacific garbage patch. That's the size of France – times three.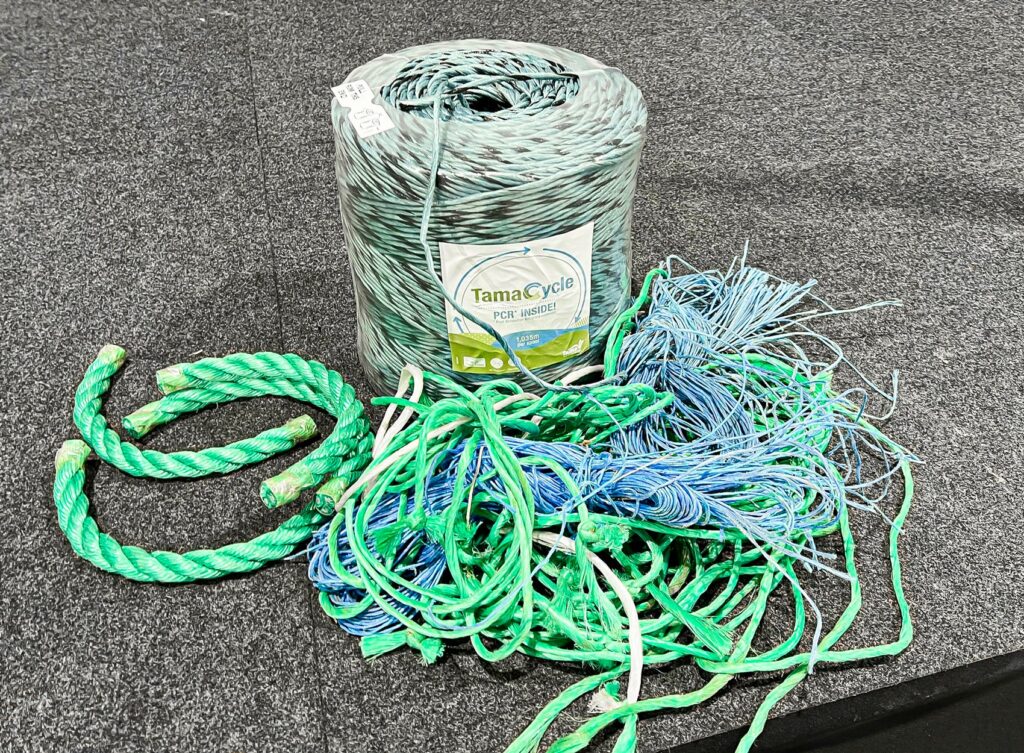 Recycled fiber products
Abandoned plastic fibers, mostly PP and HDPE, procured from national collection centers are used to create something new. The plastic waste includes fishing nets, packaging products such as big bags, ropes, particularly tear-resistant yarn and other fiber-based materials from the agricultural industry.2 / 12
High-throughput size reduction technology from WEIMA
Healix relies on state-of-the-art recycling technology to ensure that the closed-loop and production of rPP and rHDPE granulate works perfectly. In the brand-new production halls, a WEIMA W5.22 single-shaft shredder with a working width of 2,200 mm is used for the first step of shredding. It is equipped with a powerful hydraulic drive from Hägglunds Bosch Rexroth. The steel colossus, which weighs just under 12 tonnes, also has a generous maintenance access that makes getting to the interior of the rotor easy.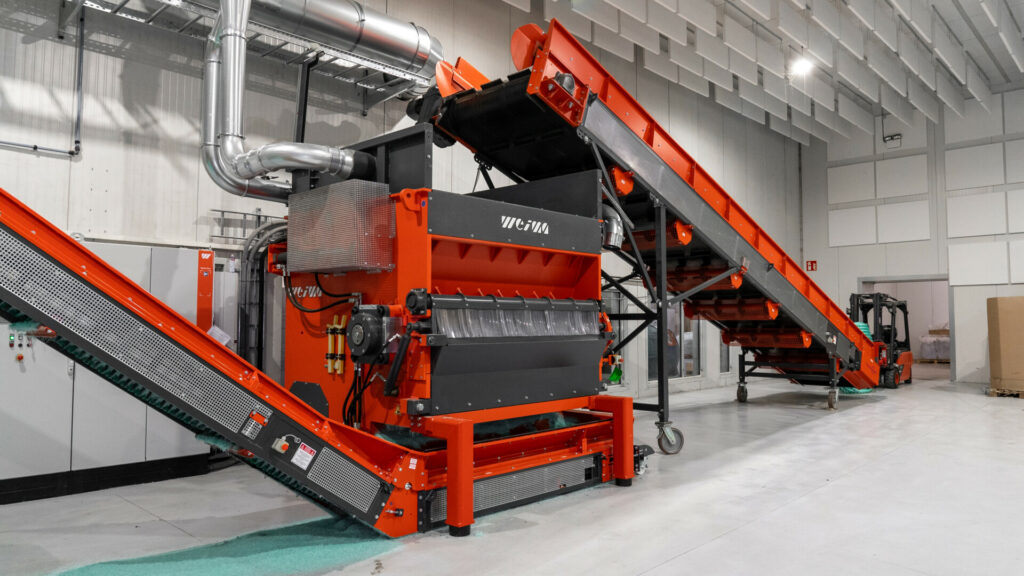 Alberts remembers: "When I was researching suitable shredders on the internet, I quickly became aware of WEIMA and also saw videos about the size reduction of nets and big bags. At the same time, I asked around within my network. What can I say? WEIMA simply has an excellent reputation in the industry. That's why I contacted WEIMA in Germany."
– Marcel Alberts, CEO and founder of Healix
The project was further advanced in cooperation with WEIMA Sales Director Patrick Henzler. Alberts opted for the W5.22 and today draws a positive conclusion:
"It all starts with the shredder. If it isn't robust and reliable, all the subsequent production steps suffer. We run the WEIMA shredder continuously over three shifts. The result is ideal for subsequent washing, drying and extrusion. Precise cut length and uniform pieces are very important to us. I believe we made the right decision with the WEIMA shredder."
– Marcel Alberts, CEO and founder of Healix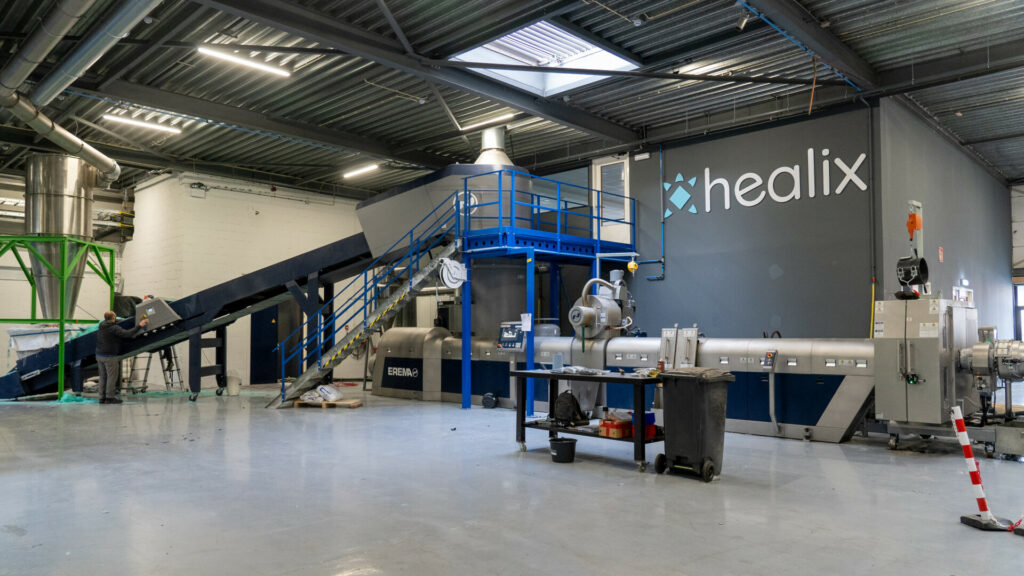 Not even two years passed from the original idea to commissioning of the recycling center. According to Healix, the investment amount was around ten million EUR. A true flagship start-up that even Frans Timmermans became aware of in his role as Green Deal Climate Commissioner. He therefore attended the opening as a special guest.
Albert's goal of annually transforming up to 6,000 tons of marine plastic into regranulate with Healix is also a signal towards the rest of the economy and society. With a great deal of courage, commitment and the right technology partners, we have come a little closer to the dream of a circular economy and a climate-neutral continent.