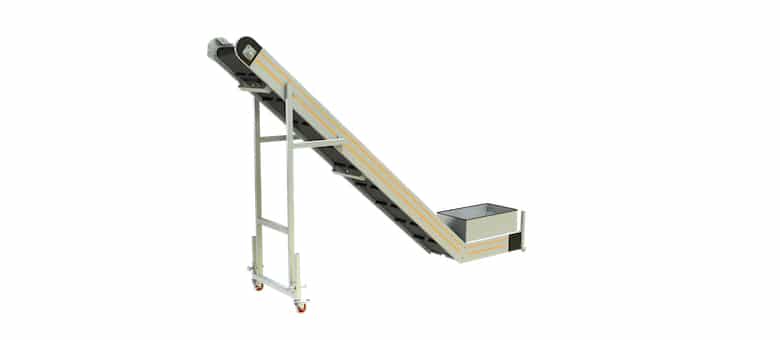 Stokkermill designs and manufactures innovative machinery and plants for the recycling of waste materials such as cables, E-waste, plastics, and end of life vehicles.
We have been supporting the recycling industry for more than 15 years.
Our machinery range has three sections: shredding and crushing systems, separation systems, and tailor-make a turnkey engineering system.
All the equipment is made at the production site in Udine Italy in the northeast of the country which is one of the most advanced industrial areas in Europe with a particular vocation for precision mechanics, electromechanical, and mechatronics. The creation of complete lines requires the use of auxiliary completion machines. The auxiliary machines play a crucial role in ensuring the perfect functionality and efficiency of the overall system. Stokkermill has always been aware of the importance of auxiliary machines and the absolute need to design and build them internally to ensure the required quality.
Among the auxiliary machines, we focus on pneumatic conveying systems, conveyor belts, screw conveyors, and feeding equipment which play a fundamental role in the recycling plants.
Lightweight conveyor belts NST
The conveyor belts of the NST series are made with a modular system in an aluminum profile. These are light machines that are easy to move with the pivoting wheel system. They are suitable for the transport of medium-light weight materials such as cables, metal fractions, plastic, and wood.
Stokkermill modular system allows you to create different shapes and sizes according to specific needs. Thanks to the particular design of the aluminum profiles, the NST conveyor belts have PVC belt, they are particularly rigid and do not flex under the action of even significant loads.
All the belts of the NST series can be equipped with a permanent magnetic roller in ferrite or neodymium depending on the customer's needs.
Alternatively, they can be equipped with an overbelt magnetic separator where greater precision is required in the separation of the ferrous fraction.
NSTH heavy conveyor belts
They are made of S355 steel carpentry on a specific design. They are suitable for handling heavy materials and heavy-duty applications such as iron scrap, metal scrap such as engines from ELV, electric motors, etc. The belt is made with specific materials functional to use. They can be equipped with overbelt magnetic separators. The conveyor belts of the NST and NSTH series can be equipped with a PLC device that allows you to communicate with the machines upstream and/or downstream of the belt itself, vary the speed of the motion until it stops in case of the particular line needs.
Screw type transport system
Screw conveyors consist of a cylinder inside which an endless screw. Screw conveyors are particularly effective for transporting granulated materials, plastics, PVC, rubber, metals, etc.
They represent an extremely versatile solution, usable in small spaces, and do not require particular maintenance. Generally, they are inserted at the end of the recycling plants to convey the granulates into storage containers or big-bags.
Pneumatic transport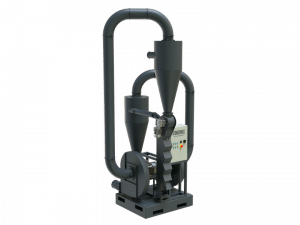 Pneumatic conveying is widely used in recycling plants for the rapid handling of already granulated materials. The pneumatic system consists of a pipe at the end of which a separation cyclone and an aspirator are mounted. It represents an extremely reliable technology and solves complex problems in the transport of materials or process powders destined for dust filtration systems. Pneumatic conveying systems are indispensable for loading zig-zag type aeraulic separators which allow obtaining separations of materials with a different specific weight. The application is often used in recycling plants for electrical cables or electronic equipment.
Feeding equipment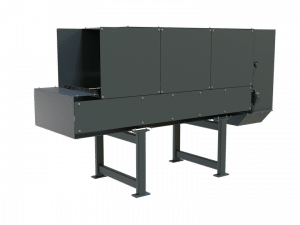 The feeding systems of the FD series are used in the context of complex automatic systems where it is necessary to align machines with different production capacity or if it is appropriate to temporarily store the material to reduce its heat. Stokkermill offers two systems with different capacities and functions. Model FD70 generally used for medium capacity lines and FD140 for high-performance lines. Stokkermill is able to manufacture feeding and accumulation systems of any size based on the user's design or a specific request.
The feeders are usually equipped with a load management system and the speed of the unloading belt according to the return signal of the downstream equipment.
This article is published by
Stokkermill designs and builds innovative machinery and lines for milling, shredding and sorting non-ferrous metals scrap; for aluminum recycling; for electric cable wire recycling, copper wire granulators; for car looms recycling; for wire harness recycling; for WEEE recycling; for printed circuit boards (PCB's) recycling; for plastics recycling; ...