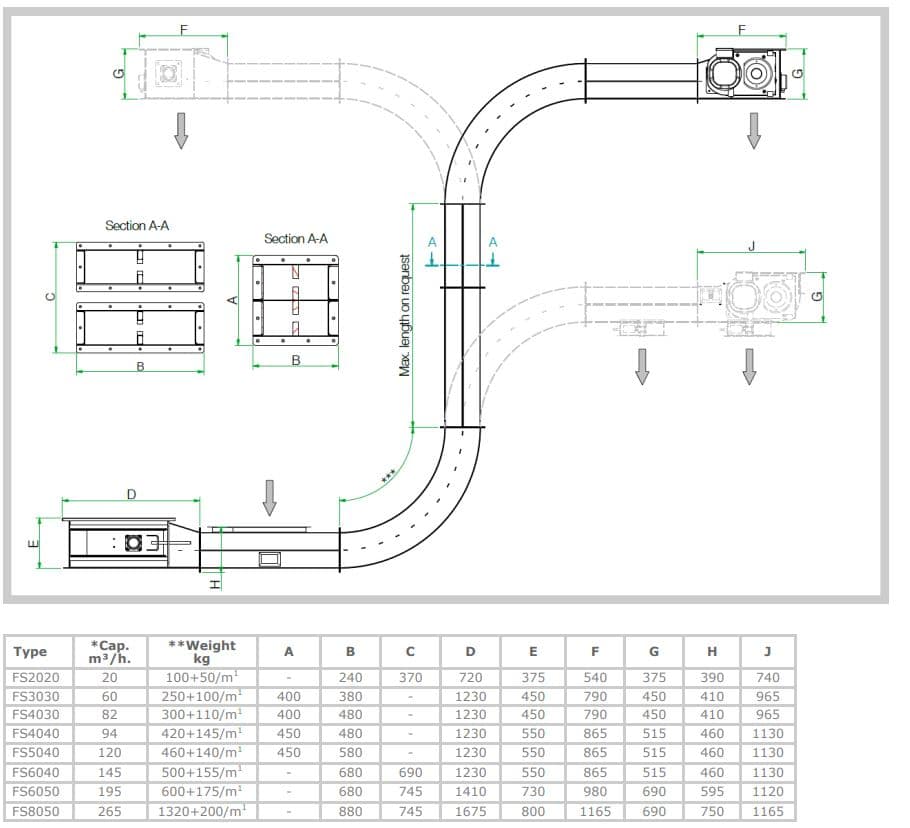 Benefits:
compact design.
minimum height required, not creating fines/dust ("angel hair")
very low noise emission compared to pneumatic conveying
very low energy consumption (approx. 1.75 kW, 8 tons / hour, 6 m height, 2 horizontal
less external costs for control / cabling/ software.
almost zero product contamination
low investment costs
almost zero maintenance costs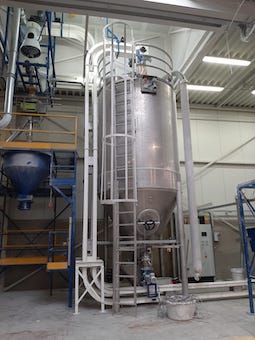 The machine is well suited for use in circular processes and is also suitable for powders even for very fine products such as Carbon Black, or very aqueous milk powders. In terms of Atex, no additional provisions are necessary, due to a low speed (v < 0.5 m/s)
food recycling (bread, potato chips, carrot granulate, etc)
circuit boards recycling
metal powders from residual flows
Two test setups are ready at the Tegelen location for testing with your products.