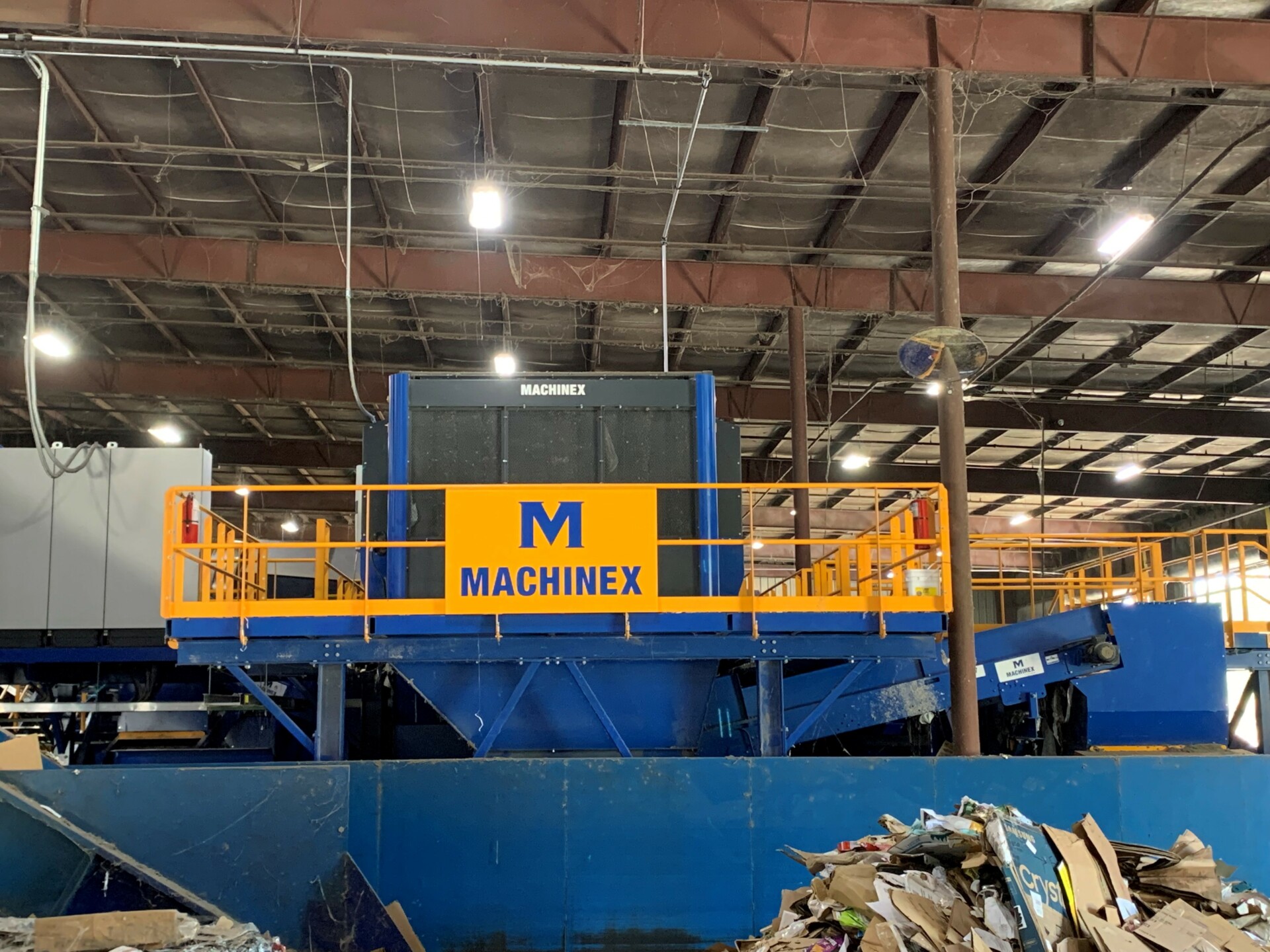 Machinex is pleased to announce the completion of two single-stream MRF upgrades located in both Fayetteville, North Carolina, and Duncan, South Carolina. These two projects result from a tight and efficient collaboration between Pratt Industries and Machinex.
Upgrades started in June 2021 at the Duncan, South Carolina location. This single-stream system needed to replace its rubber disc polishing screen and increase throughput capacity without adding additional sorters to handle around 15,000 tons of recyclable materials per year. The system was redesigned to sort materials from the curbside collection using equipment such as a MACH Ballistic separator and two MACH Hyspec® optical sorters to sort fiber and PET/HDPE. Machinex worked very closely with the client in developing these solutions.
The second upgrade in Fayetteville, North Carolina, was completed in August 2021. This single-stream system needed a retrofit to meet the client's objectives and remove the bounce belts while increasing capacity. The client also wanted the higher recovery of HDPE and PET and added a QC station to its aluminum line to reach a UBC-grade product. The new system includes a MACH Ballistic separator, two MACH Hyspec® optical sorters to respectively eject PET, 3D fiber, and mixed paper, and is designed to process 20,000 tons of material per year. Ultimately, the upgrade aims to improve the uptime, recovery, and capacity of the MRF.
The customer appreciated competitive pricing and the desire to work with them to create successful solutions. Kurt Schmitz, Sr. Vice President of Pratt Recycling, stated, "Machinex worked very closely with our team to ensure that the design and components of the upgrades accomplished our objectives. We are very pleased with the end results."
This article is published by
Machinex Industries offers complete engineering design, manufacturing and installation of Material Recycling Facilities. As a leader in sorting technologies, Machinex Industries provides turnkey systems: Single-Stream, Mixed Waste Processing, Construction & Demolition, Commercial and Industrial Waste, front-end processing for Waste-to-Energy ...