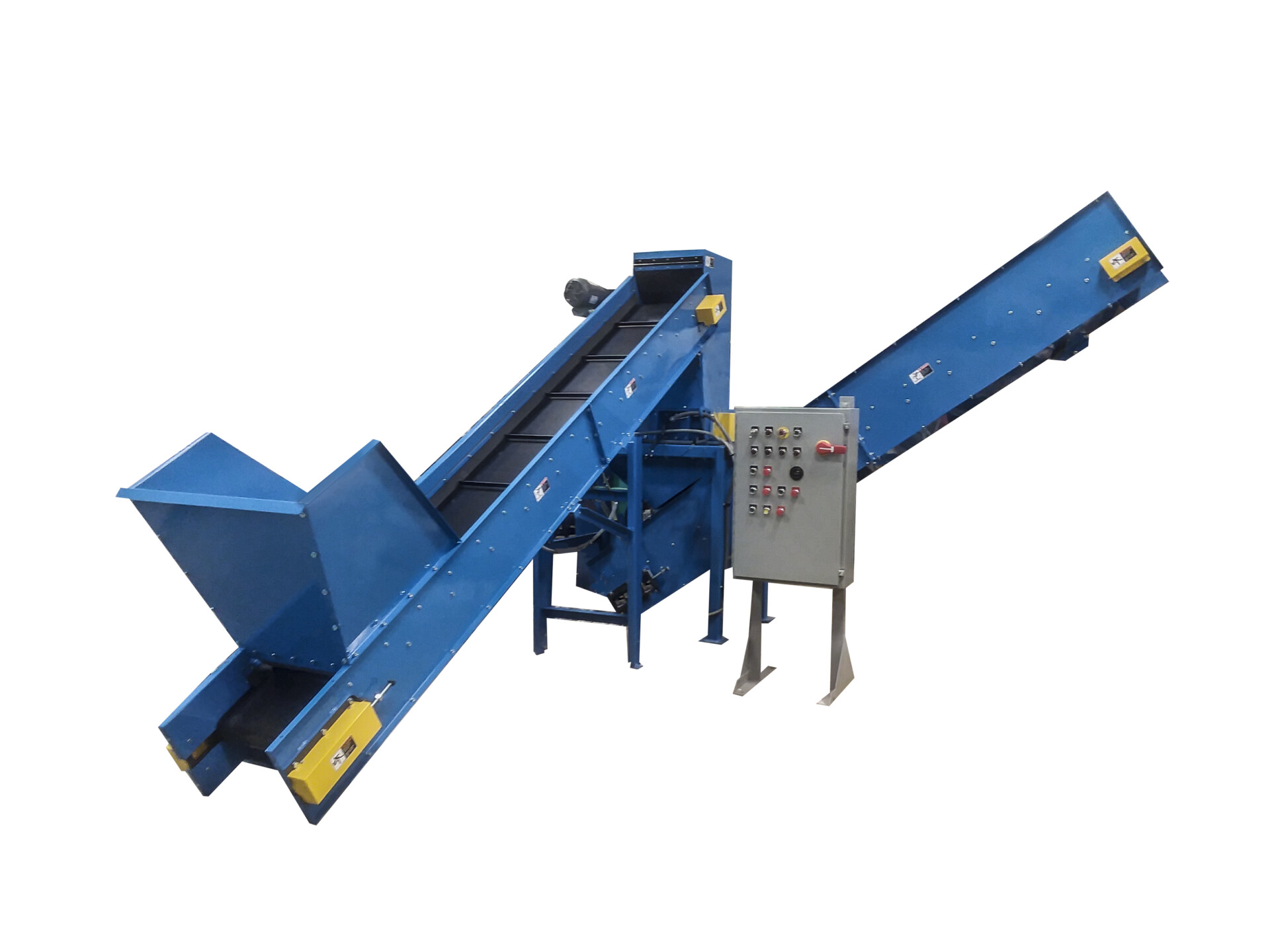 This customer was looking to automate the waste handling associated with part destruction in order to comply with IATF 16949 requirements and internal quality control requirements.
Amos worked with the customer to develop the ideal solution to manage the throughput and particle size that would best meet the application. This in turn allowed operators to return to productive activities instead of less effective size reduction and waste handling duties.
Ultimately, this solution included a dual shaft shredder DS 2150 with hydraulic ram assist, infeed and discharge conveyors as well PLC controlled auto reversal.
In addition to improving production, reducing both disposal and labor costs through size reduction, and increasing operational efficiencies, this customer had the ability to manage defective parts in-house. This provided peace of mind, ensuring defective products would not find their way back into the market.
The end result was a customer who realized many benefits that directly and indirectly impacted revenues.
This article is published by
Amos Mfg., Inc. is a US manufacturer of industrial shredding and separation equipment with over 40 years of experience. We have an international presence and reputation for providing quality equipment that will stand up to various industry demands.
Making Shredders for Over 40 Years
Amos has been a leader in ...