REDWAVE supported Norske Skog in this project in the planning, delivery and commissioning of the entire waste-to-energy processing plant, including electrical measurement, control and regulation technology. "The cooperation with REDWAVE was very professional and flexible from planning to the assembly phase to commissioning," says DI (FH) Bernhard Pichler, Project Manager Fuel Storage K9.
Is waste the fuel of the future?
Refuse-derived fuels are fuels that are mainly obtained from industrial, bulky and commercial waste or sorting residues from recyclable material sorting plants. Waste-to-energy plants help to ensure that less waste ends up in landfills and that renewable energy can be used in a resource-saving manner. The new power plant is of enormous importance, especially in these times, because the use of regional substitute fuels and residues will reduce the consumption of natural gas by up to 75 percent, according to Norske Skog company spokesman Gert Pfleger.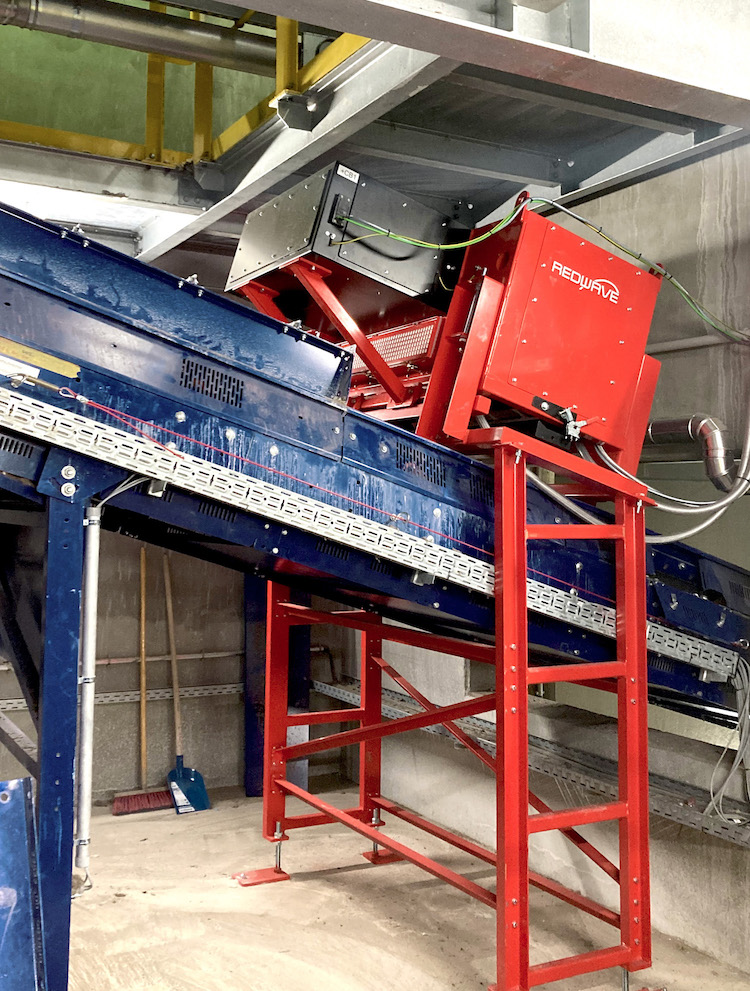 REDWAVE Qi – New technology for material analysis and control
The substitute fuel material is processed in the new plant before combustion to obtain high quality and purity. This allows for optimal and efficient use of the energy content contained in the waste. The fully automatic analysis of the processed substitute fuel, using the new REDWAVE Qi analysis and control system, ensures the required material quality.  Based on the material surface, the sensor-supported REDWAVE Qi analysis system outputs the calorific values or information about the material moisture. This data output takes place online via the REDWAVE mate software. The material composition data also includes details of the chlorine levels of the substitute fuel as well as quality statements about the input material purchased. A comparative measurement with, for example, values from combustion or chlorine analysis in the laboratory is made possible. "Norske Skog Bruck is looking forward to further cooperation with REDWAVE to jointly develop the new REDWAVE Qi quality analysis and control system in the field of fuel analysis," says Pichler. 
Further explanations:
REDWAVE Qi can, as with Norske Skog, be independent but is commissioned as either mobile or stationary units and can be integrated into an existing sorting system. Soon to be processed material is examined, controlled and evaluated via a REDWAVE Qi analyzer to determine the quality of the cullet before actual glass production commences. By testing the material composition, the REDWAVE Qi can provide much needed information regarding the quality of the input material. This step allows for the discovery of unwanted impurities which can later create weaknesses in the final glass product.