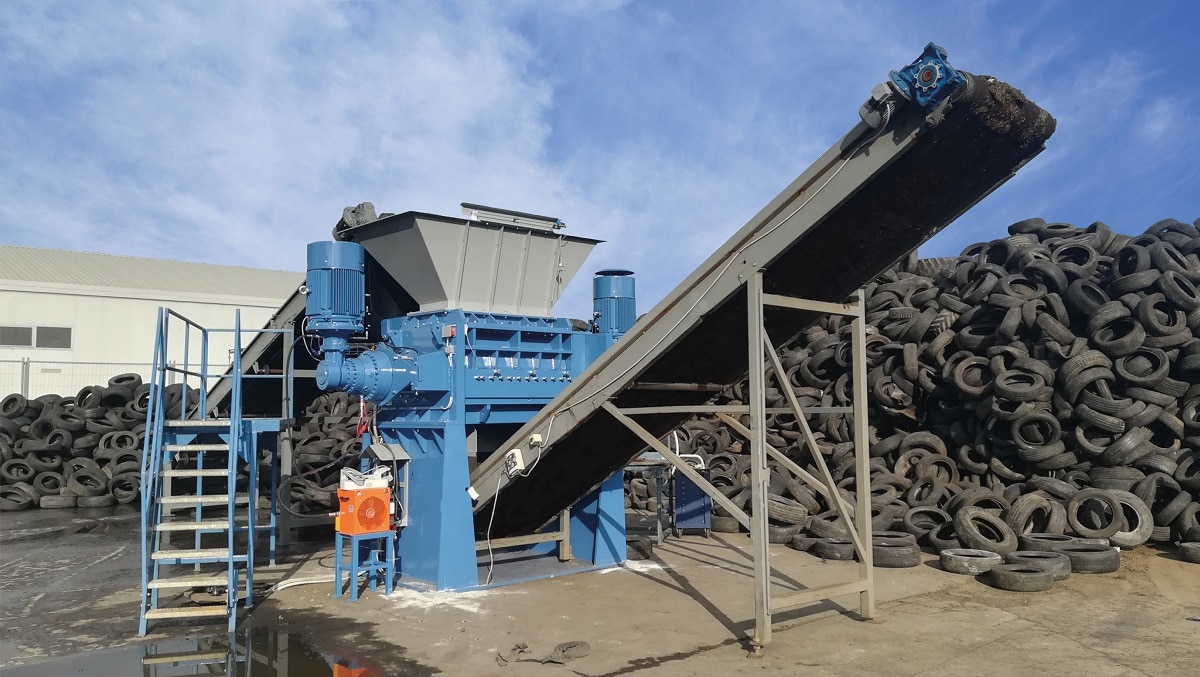 According to the World Business Council for Sustainable Development's (WBCSD) Tyre Industry Project (TIP), the world is projected to generate approximately one billion end-of-life tires (ELT) each year.
This development demands an increased focus on how to include ELTs in the circular economy to avoid illegal burning and filling up landfills all over the world. Danish manufacturer of tire recycling equipment, ELDAN Recycling, has in 2020 experienced a continued interest in their solutions from customers all over the world despite the COVID-19 situation. Mr. Bjørn Laursen, Product Manager for tires at ELDAN, suspects this development is the result of a combination of regulatory changes around the world and an increased focus on circular economy and recycling as a profitable business.
Recycling Potential
Tires are a good example of how one type of waste can be recycled in many ways. "Products from ELTs have many uses depending on the level of processing involved," Mr. Laursen explains. "The traditional approach is downsizing and burning them for energy – known as Tyre-Derived Fuel (TDF)". Most research suggests that emissions are lower for both CO2 and NOx when burning TDF in facilities with proper air pollution controls when compared to traditional fossil fuels. As such, this is a relatively environmentally friendly and cheap alternative energy source in e.g. the cement and paper industries. Mr. Laursen continues: "If processed further and cleaned to industry standards, steel and textile free rubber chips, granules, and powder have a wide variety of usages and sell for more than TDF". Tire chips can be used e.g. in landscaping and as infill for horse tracks, and granules and powder are used for e.g. athletics tracks, playground mats, and even shoe soles.
Apart from the rubber, almost a quarter of the tire's weight is steel, which can be reused in the steel industry. "Cleaning the steel wire can be a profitable side business," Mr. Laursen confides. "Some customers report prices being up to 4 times higher for cleaned steel wire compared to wire still containing rubber and textile." Ensuring output purity is one of Eldan's main focuses and something that is not easy when recycling especially passenger car tires. These contain more textile which produces a lot of fluff and dust when the tire is downsized without the proper setup. And this can contaminate both the rubber granulate and the air around the plant. "It is easier to sell rubber from recycled tires with a guaranteed output purity because the quality of the end product is more consistent then," says Mr. Laursen. "We predict this will be even more important in the future when more products join the circular economy."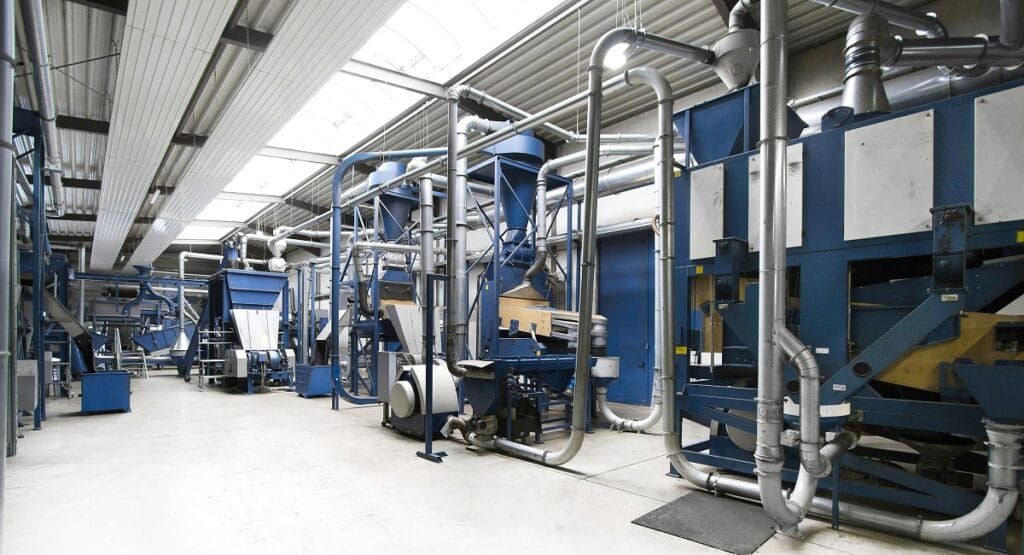 Development and Trends
The market is constantly developing, and recent years have seen an increase in projects investigating the usage of recycled rubber. One emerging market is the pyrolysis of both whole and downsized tires. The rubber itself is broken down into oil and gas for fuel, and the solid material remaining after pyrolysis (char) still poses a huge innovation potential. Other promising markets are crumb rubber added to building materials like road asphalt and concrete. Projects in Australia, Europe, and the US have shown promising results already with the potential to enhance building materials, and many other countries are looking into the possibilities too. "We are aware that market trends are changing all the time" Mr. Laursen concedes, "But with a flexible tire recycling plant that can be adjusted to produce many different high purity output sizes, it is effortless to change production to accommodate customer needs as they develop." The Global Tyre Recycling Downstream Products market is expected to reach USD 6.21 billion (approx. EUR 5.11 billion) by 2027 according to Transparency Market Research, indicating a sound business in years to come.
This article is published by
ELDAN Recycling is a leading supplier of modern recycling equipment. We give our customers the best possible tools to succeed with their business, and we are recognised worldwide for it. During the years, we have supplied equipment to some of the largest recycling companies in the world, helping them making recycling a successful and profitable business. Since ...